Jeremy Corbyn is 'planning' a Shadow Cabinet reshuffle in the New Year to purge his opponents
Reports suggest the Labour leader and his team will use the Christmas break to plan how to reorganise his top team after becoming fed up with public criticism from senior frontbench figures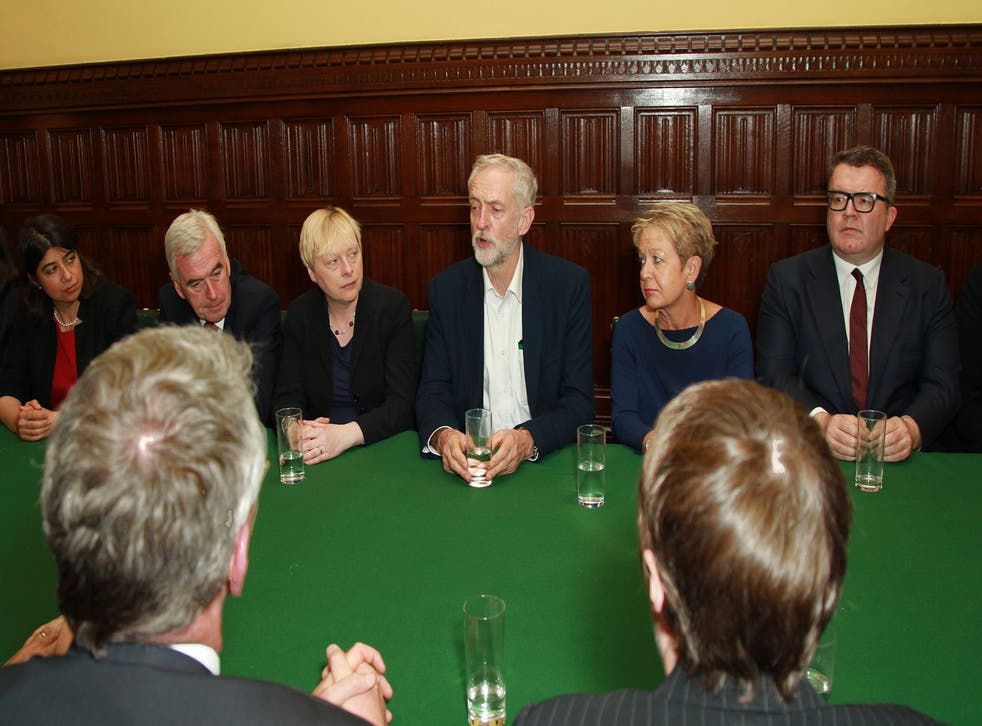 Jeremy Corbyn is planning to reshuffle his top team early in the New Year to purge the Shadow Cabinet of his fiercest critics, according to reports.
Shadow Foreign Secretary Hilary Benn and Shadow Defence Secretary Maria Eagle are understood to be most at risk of being sacked by the Labour leader due to their outspoken opposition to Mr Corbyn's stance on bombing Syria.
Rosie Winterton, Labour's chief whip who played a pivotal role in persuading Mr Corbyn of the need to include MPs from all sides of the party on his frontbench, is also believed to be under threat.
She was accused of overplaying the number of pro-bombing members of the Shadow Cabinet that led to Mr Corbyn giving them a free vote on Syria air strikes earlier this month.
In the end a majority of the Shadow Cabinet opposed the Government's plans to launch air strikes against Isis in Syria, while 11 approved.
According to the Daily Telegraph, Mr Corbyn and his team will spend the two-week Christmas break planning how to reorganise the Shadow Cabinet after becoming fed up with the growing number of senior figures publicly criticising and contradicting their leader.
A source told the newspaper: "You need people out there saying the same thing."
The new team could be revealed next month, allowing Mr Corbyn to install allies in preparation for key votes over issues such as Trident that are set to deepen divisions within the Labour party in 2016.
The most ridiculous claims made about Jeremy Corbyn

Show all 11
Mr Corbyn's spokesman told The Independent that they were not commenting on the story.
Removing Mr Benn would be a big statement by Mr Corbyn and would signal an end to the concillitary approach he took when first forming his Shadow Cabinet in September.
The pair clashed over the Syria vote, with Mr Benn making a powerful speech in favour of air strikes to end the 10-hour debate, which was cheered by Tory MPs and described by Foreign Secretary Philip Hammond as "one of the great speeches" in House of Commons history.
Aides to Mr Corbyn believe Mr Corbyn's opposition to the air strikes proved he represents the views of party members but is being blocked from making them party policy by several Shadow Cabinet opponents.
Some have described the relationship between Mr Corbyn and Mr Benn as beyond repair, but sacking him would cause an uproar among moderate Labour MPs and would be interpreted as a sign that Mr Corbyn is intent on ramming through his radical left-wing agenda.
Join our new commenting forum
Join thought-provoking conversations, follow other Independent readers and see their replies