Labour leadership: Jeremy Corbyn pledges to renationalise the Big Six energy firms
Left-winger wants to gradually bring each of the big six energy firms back into public ownership by the government buying shares in them
Matt Dathan
Friday 07 August 2015 22:13 Comments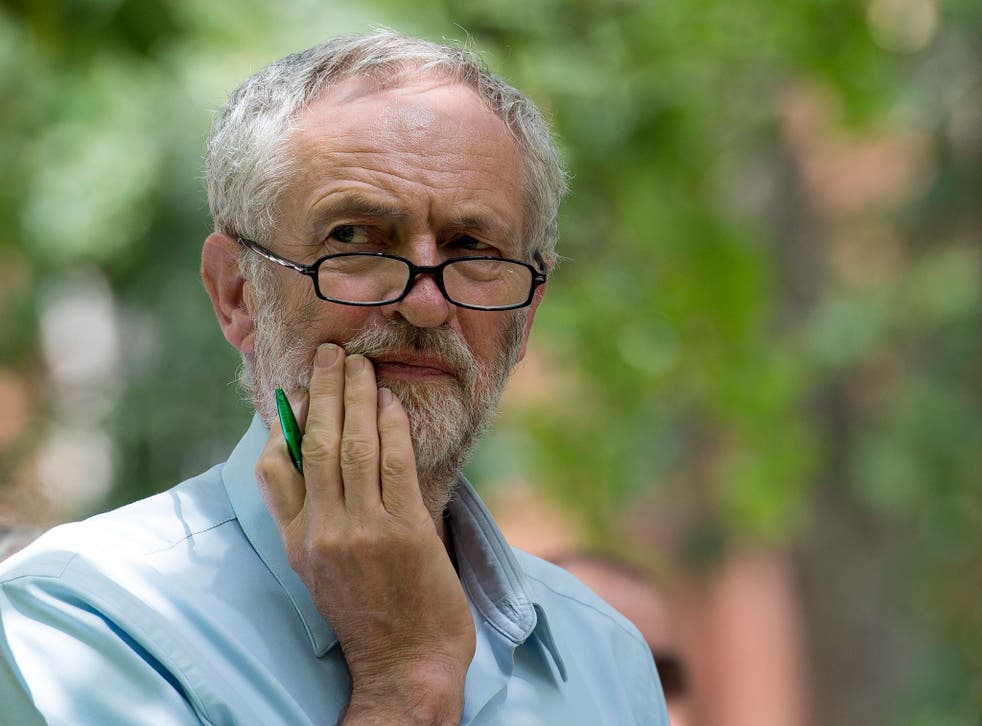 Jeremy Corbyn has pledged to renationalise the 'big six' energy firms if he is elected as Labour's new leader next month.
The veteran left-wing MP, who has taken the Labour leadership contest by storm after starting as rank outsider, said a Labour government under his leadership would start buying shares in each of the six companies until it owned a controlling stake in each of them.
It would mean British Gas, SSE, Eon, RWE, Npower, Scottish Power and EDF would all be nationalised if Mr Corbyn became Prime Minister in 2020. He said he would also nationalise National Grid.
Speaking to Energydesk, he said: "I would want the public ownership of the gas and the National Grid . . . [and] I would personally wish that the big six were under public control, or public ownership in some form.
"You can do it by majority shareholding; you can do it by increased share sales, which are then bought by the government in order to give a controlling interest."
Admitting renationalising the energy firms would be costly, he said: "Does it cost? Yes. Is there a return? Yes."
Labour leadership: The Contenders

Show all 4
He told the Financial Times that he did not necessarily want the national government to own the firms but instead they should be owned by a mixture of local, community and national government levels.
It follows Andy Burnham's pledge earlier this week to renationalise the railways, a popular policy with voters and one that Mr Corbyn has also signed up to.
Mr Corbyn is currently the narrow second favourite to win the Labour leadership election, behind Mr Burnham but ahead of Yvette Cooper and Liz Kendall. He has taken many in the party by surprise and has won more constituency party nominations than any of his rivals.
Under the party's new one member, one vote electoral system, he stands a realistic chance of winning the contest because of the ability of anyone to pay just £3 to sign up to be eligible to vote. It has led to 'entryism' by people from the Green party and hard-left groups who have tried to hijack the contest to ensure Labour elects a socialist leader.
Ed Miliband changed the voting system after he won the 2010 leadership race due to the powerful role trade unions had in the previous electoral system.
Yesterday Mr Corbyn rounded on Labour critics of his economic plans by insisting that many wealthy people would be willing to pay more tax in return for better services. He hit back at accusations from rivals that "Corbynomics" amounts to "deficit denial".
Writing for The Independent, he responded: "Far from denying the deficit, we must tackle it, but I do dispute that you best close it by cutting the public services and benefits of the poorest, or squeezing spending out of the economy so that growth is slowed down."
Register for free to continue reading
Registration is a free and easy way to support our truly independent journalism
By registering, you will also enjoy limited access to Premium articles, exclusive newsletters, commenting, and virtual events with our leading journalists
Already have an account? sign in
Join our new commenting forum
Join thought-provoking conversations, follow other Independent readers and see their replies