The 9 charts that show the 'left-wing' policies of Jeremy Corbyn the public actually agrees with
Jeremy Corbyn is in sync with public opinion on issues such as nuclear power, renationalisation of the railways, rent controls and foreign intervention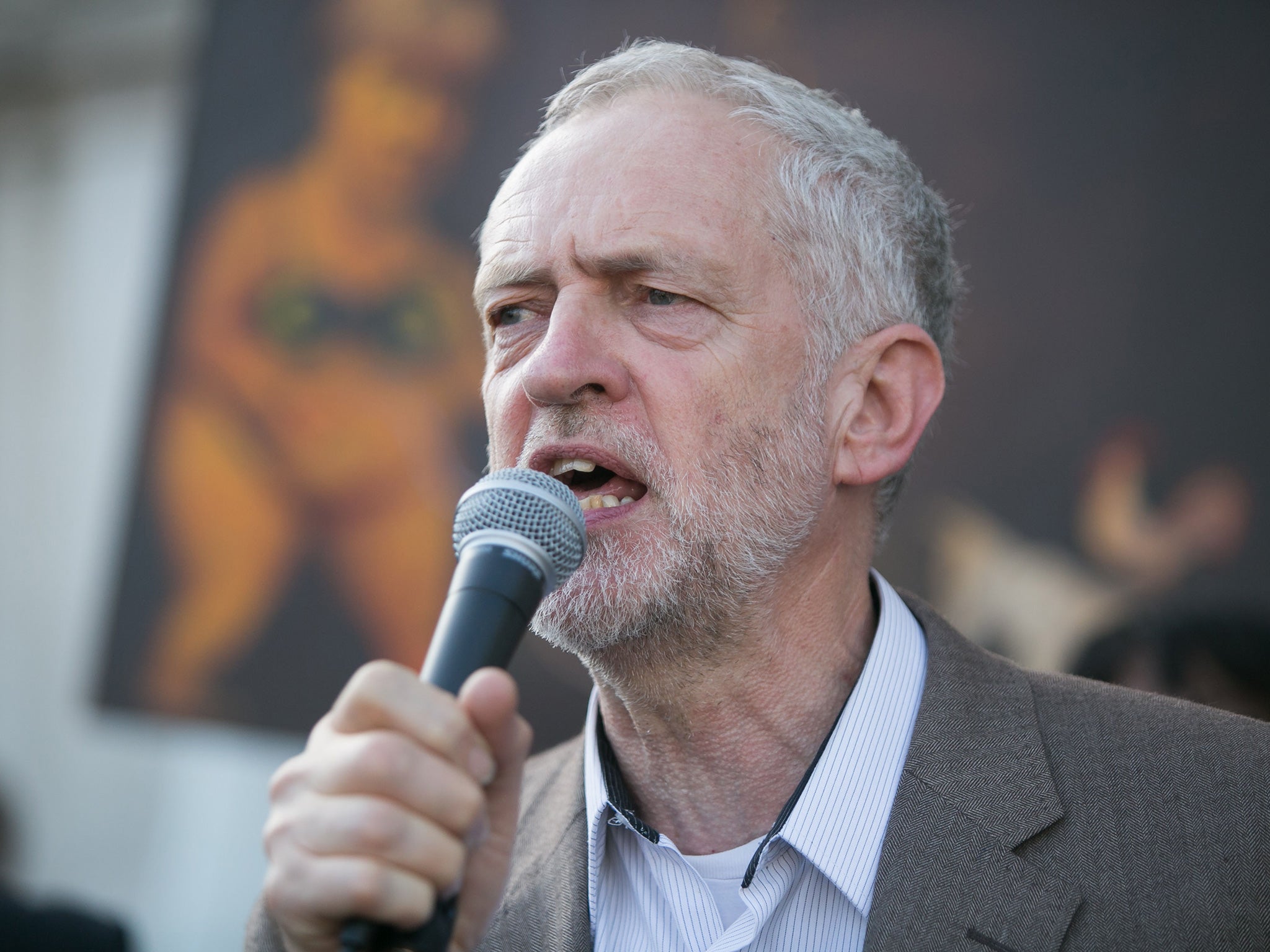 Up until the last week or two, the prospect of Jeremy Corbyn actually winning the Labour leadership election had been considered a fantasy at best - even by his own supporters.
But after the first public poll of those eligible to vote in the contest found the veteran left-wing MP with a 17 per cent lead over the second-placed candidate, focus is swiftly switching to what policies the Labour party would adopt with Mr Corbyn as leader.
Tony Blair has described some of Mr Corbyn's policies as "old-fashioned" but it turns out the public agree with a lot of them.
Putting railways back into public sector ownership has cross-party support, with even Conservative supporters divided evenly over the issue - 42 per cent back renationalising the railways; 42 per cent oppose it.
Labour party policy under a Jeremy Corbyn leadership would support the renationalisation of the railways, which has overwhelming support from the public.
---
Mr Corbyn says he wants to bring back the 50% tax rate, which applied to those paid £150,000 (roughly the top 1 per cent of earners).
He's also said he would be in favour of going higher if it meant raising more money. Is there a public appetite for this? There may be: YouGov polling found 56 per cent of the public support a 75 per cent top rate of tax similar to that proposed by France's Francois Hollande, with only 31 per cent opposed.
---
Mr Corbyn opposes the £100bn renewal of Britain's Trident nuclear system and campaigns across the world for the scrapping of weapons of mass destruction. He is a long-time supporter of the Campaign for Nuclear Disarmament and is on of its three vice-chairs.
It appears the public share his opposition to renewing Britain's nuclear deterrent - a poll for ComRes last year found 64 per cent of the public wanted to see an international convention on banning nuclear weapons.
---
Mr Corbyn says the best way to bring down the housing benefit bill is to control private rents, which have become a larger and larger part of Britain's housing mix in the last few decades.
According to YouGov, a plurality of the public would support the state directly setting rent levels at 45 per cent to 43 per cent. For more generalised rent controls, the pollster found earlier this year that only 6.8 per cent of the public are opposed with 59 per cent in favour.
---
Mr Corbyn says the best way to control spending on tax credits without pushing people into poverty is to legislate for a higher living wage. George Osborne says he agrees in theory and introduced the 'national living wage', which the Living Wage Foundation says is not actually a living wage, though a welcome increase in the minimum wage. But what about a real living wage?
Polling predating Osborne's living wage announcement found that 60 per cent of the public support a legal mandatory living wage with 31 per cent opposed.
---
Mr Corbyn announced a £10bn plan to scrap tuition fees: £7.1bn would be the cost of providing free university education for all and £3bn would be the cost of reinstating maintenance grants scrapped by George Osborne.
Pledging to axe tuition fees entirely is so radical in today's politics that polling companies have not bothered to ask the question for years, but 49 per cent of people backed Ed Miliband's pledge to cut tuition fees from £9,000 to £6,000 earlier this year, which tells us Mr Corbyn's policy must have public backing.
---
One of the defining features of Jeremy Corbyn is his strong opposition to the Iraq War, which he claims is a major factor in the problems currently haunting the Middle East. He described the decision to invade Iraq in 2003 as the worst legacy of Tony Blair's government. The public share his opposition to the Iraq War, albeit in hindsight.
---
Join our commenting forum
Join thought-provoking conversations, follow other Independent readers and see their replies