Jeremy Corbyn vows to be Prime Minister 'for 10 years' if he wins next election
'I've waited all my life to see our country transformed'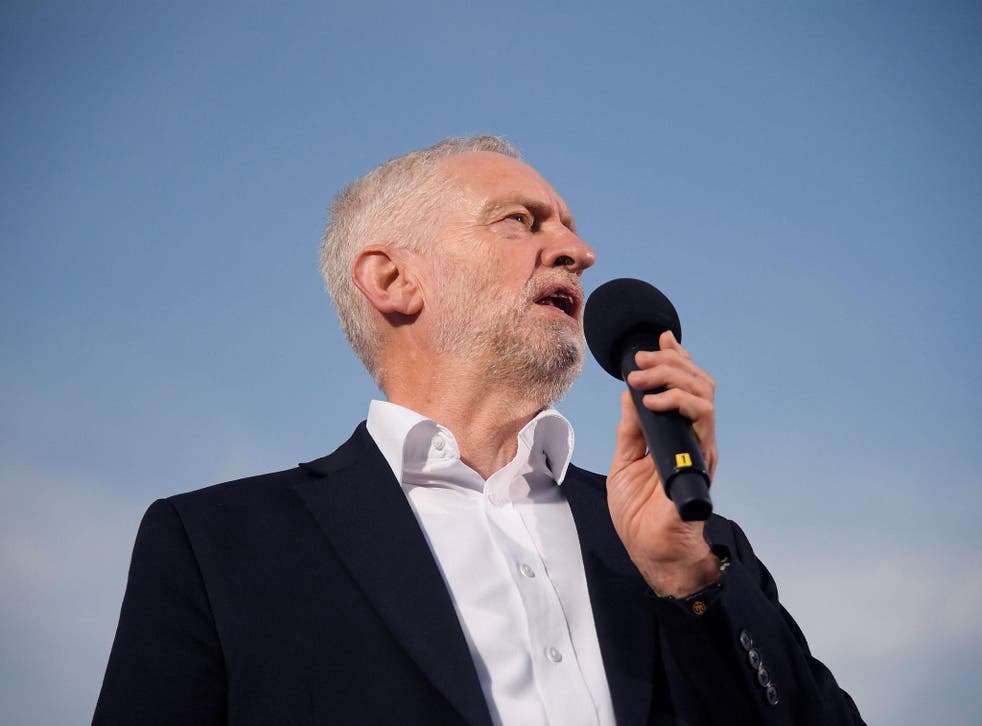 Jeremy Corbyn has reportedly vowed to serve as Prime Minister for 10 years if he wins the next election, which would keep him in power until the age of 83.
In an interview with the Sunday Mirror, the Labour leader said: "I'm very fit and I've grown into the job. I enjoy every day and I know my own mind.
"I've waited all my life to see our country transformed, to bring about social justice, and I'm relishing the prospect of government."
However, speaking with BBC1's Andrew Marr Show, the 68-year-old suggested this was the period he thought Labour needed to push through its agenda.
"What I said was that we need at least two terms of a Labour government to start to address issues of poverty and injustice and inequality in Britain and to build the houses we need in this country," said Mr Corbyn.
Jeremy Corbyn on Andrew Marr: 'There will be a lot of movement- of workers after Brexit'
In his interview with the Sunday Mirror, Mr Corbyn said he had adapted to the pressures of being Labour leader since he was elected two years ago, and was now ready to become Prime Minister.
"I had to get used to the speed, the timetable, the pressure and to understand government," he said. "I'm now better prepared to be PM than ever."
As Prime Minister, Mr Corbyn said his immediate priority would be to lift the one per cent public sector pay cap, meaning police, firefighters and nurses would get an immediate 2.7 per cent pay rise in line with inflation.
He also said he would press ahead with plans to make bosses pay an extra 2.5 per cent tax for employees earning more than £330,000 a year, and five per cent on those earning £500,000 or more.
Mr Corbyn said the minimum wage would be even higher than the £10 an hour he promised at the election due to inflation.
UK news in pictures

Show all 50
As activists gathered in Brighton for the start of Labour's annual conference, 30 senior figures have written an open letter calling for Mr Corbyn and the Labour Party to do whatever it takes to keep Britain in the single market and the customs union.
But Mr Corbyn told the Andrew Marr Show Labour needed to be careful not to give up powers which it will need in government to deploy state support for industry.
He said the Conservative Government was "running out of steam," while within Labour "the steam is rising, not falling, and the movement is stronger than ever".
Register for free to continue reading
Registration is a free and easy way to support our truly independent journalism
By registering, you will also enjoy limited access to Premium articles, exclusive newsletters, commenting, and virtual events with our leading journalists
Already have an account? sign in
Register for free to continue reading
Registration is a free and easy way to support our truly independent journalism
By registering, you will also enjoy limited access to Premium articles, exclusive newsletters, commenting, and virtual events with our leading journalists
Already have an account? sign in
Join our new commenting forum
Join thought-provoking conversations, follow other Independent readers and see their replies