Jeremy Corbyn says he will be Prime Minister 'in six months'
Labour leader said to have suggested he would scrap Trident 'as soon as I can'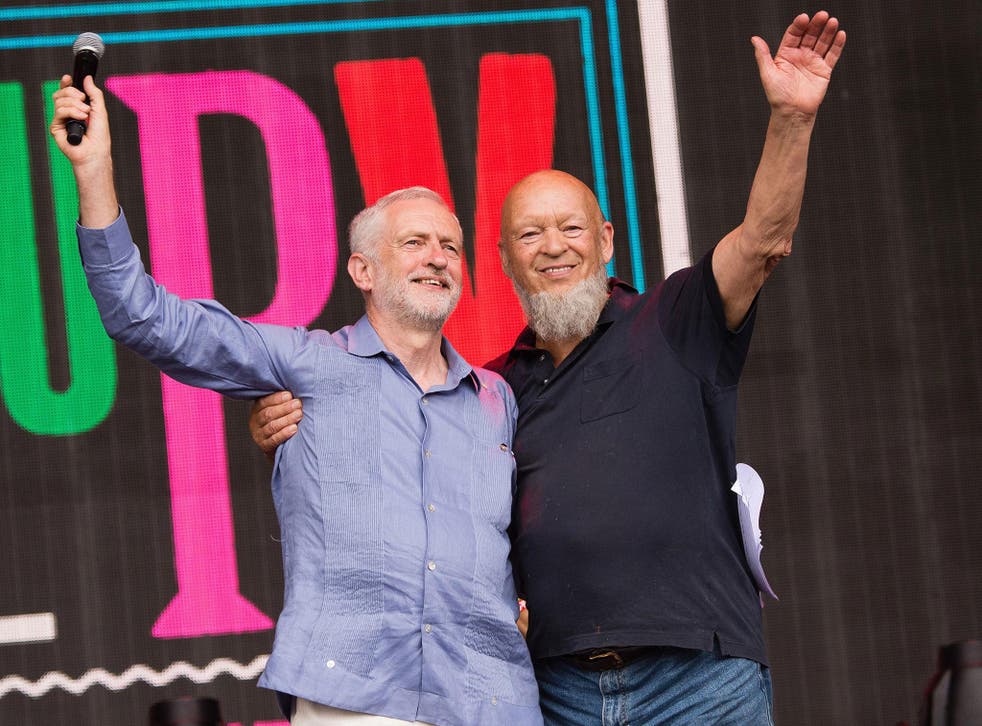 Jeremy Corbyn has said he will be Prime Minister in six months, according to the founder of Glastonbury Festival.
Michael Eavis also said the Labour leader suggested he would scrap Britain's Trident nuclear defence "as soon as I can.".
Somerset Live quoted Mr Eavis telling festival-goers at a Q and A what Mr Corbyn said to him backstage, before delivering a speech on the Pyramid Stage to rapturous applause.
Jeremy Corbyn gives a speech at Glastonbury Festival
He said Mr Corbyn told him he would be PM "in six months".
Mr Eavis said he then asked the Labour leader when he was going to get rid of Trident, and Mr Corbyn replied: "As soon as I can."
But a Labour source said Mr Eavis appeared to be "paraphrasing" a conversation with Mr Corbyn.
The future of Trident has been a major source of tension within Labour since Mr Corbyn assumed the leadership.
The party is committed to renewing the nuclear weapons system, but Labour has said it will hold a strategic defence review if its gets into power.
UK Election Day 2017

Show all 38
A spokesman for Mr Corbyn said: "Jeremy and Labour are ready to fight another general election as soon as it is called. We will be campaigning to win and hope that Jeremy will be returned as prime minister. That is the case whether it's in six months, as has been speculated on, or later.
"Both Jeremy and the Labour Party have long been committed to the Nuclear Non-proliferation Treaty which aims to achieve a nuclear-free world.
"Trident renewal is Labour policy, as spelled out in our manifesto, which Jeremy and the party were proud to stand on in the election."
Join our new commenting forum
Join thought-provoking conversations, follow other Independent readers and see their replies