Jeremy Corbyn's supporters are more working class than other candidates', research finds
Liz Kendall's supporters tend to be wealthy and in well-heeled occupations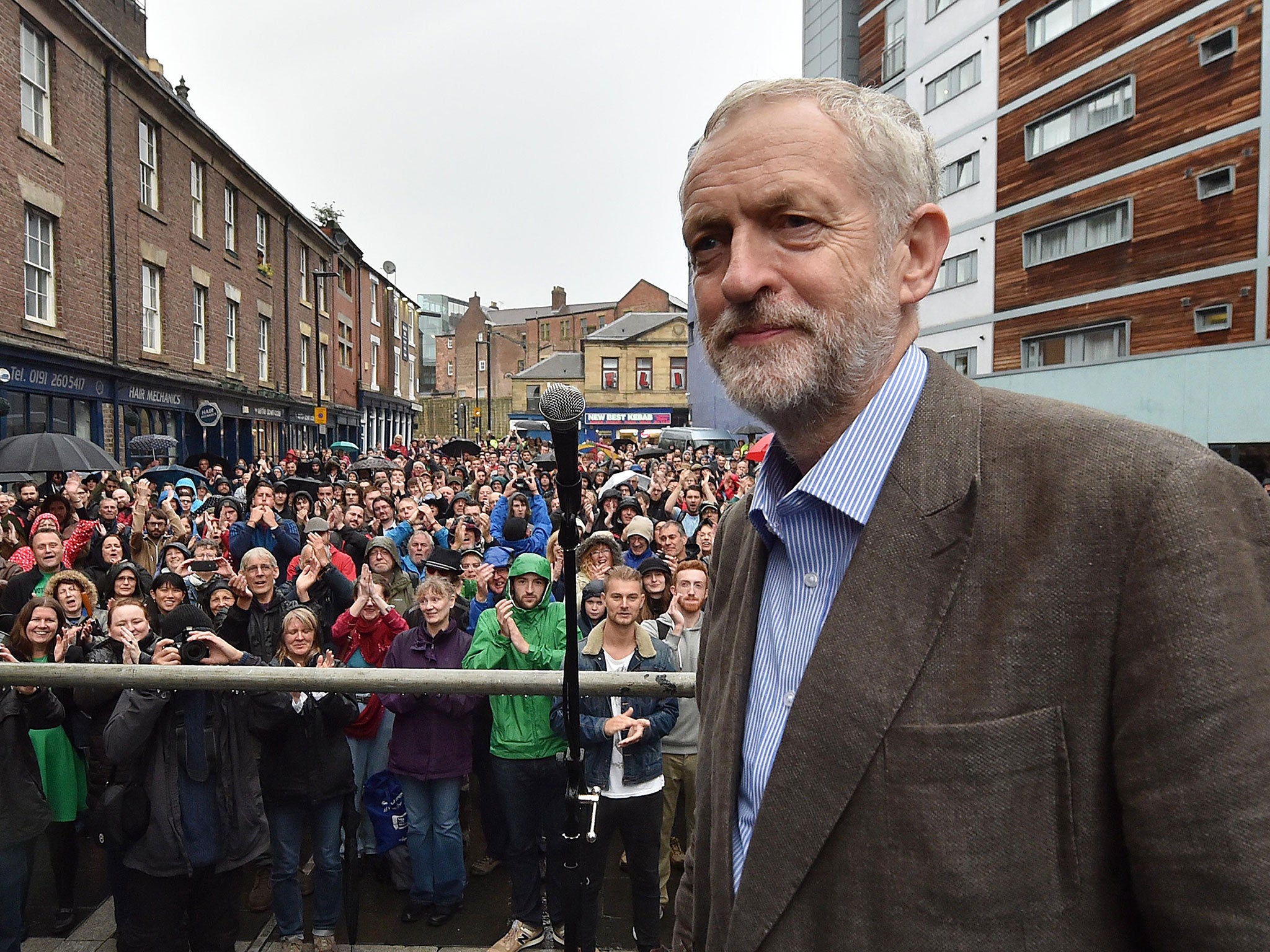 Jeremy Corbyn's supporters tend to be more working class and have lower incomes than the supporters of other candidates for the Labour leadership, according to new research.
Polling conducted by YouGov found that across a series of indicators the frontrunner's support came from lower income groups, while his opponents and critics tended to be richer and more upper middle class.
Only 26 per cent of Mr Corbyn's supporters have a household income over £40k a year, compared to 44 per cent for the Blairite candidate Liz Kendall.
The moderate candidates Andy Burnham and Yvette Coopers' supporters have household incomes over £40k in 29 per cent and 32 per cent of cases respectively, putting them between the two extremes.
Mr Corbyn's supporters also tended to have working class and lower middle class occupations compared to the stronger upper middle class support for some other candidates.
65 per cent of Ms Kendall's supporters were in the upper middle class group, compared to just 48 per cent for Ms Cooper's, 40 per cent for Mr Burnham's, and only 36 per cent for Mr Corbyn's.
In both cases Mr Corbyn's supporters were closer to the average demographic for voters in Great Britain than the other candidates - though this did not necessarily translate into a similarity of political views.
The findings contrast with a narrative extoled by some centrist Labour politicians that the left-wing of the party was somehow out-of-touch or privileged.
Last year, Alan Johnson, who has branded Mr Corbyn's success as "madness", claimed that the party's left-wing tended to be from more privileged backgrounds than its professionalised moderates.
Labour leadership: The Contenders
Show all 4
"In my experience, people who go to the far Left are middle class kids who dressed down in denim while we were all wearing suits," he told an audience at the Hay Festival.
The polling also suggests that Mr Corbyn's supporters have a tendency to use social media to get their news and are more likely to have voted Liberal Democrat in 2010.
The study was conducted by YouGov this month to provide an insight into the leadership election.
Join our commenting forum
Join thought-provoking conversations, follow other Independent readers and see their replies