Jeremy Corbyn says 'nuclear weapons didn't do US much good on 9/11'
 'The problems in this world are not huge wars in that way,' Labour leader says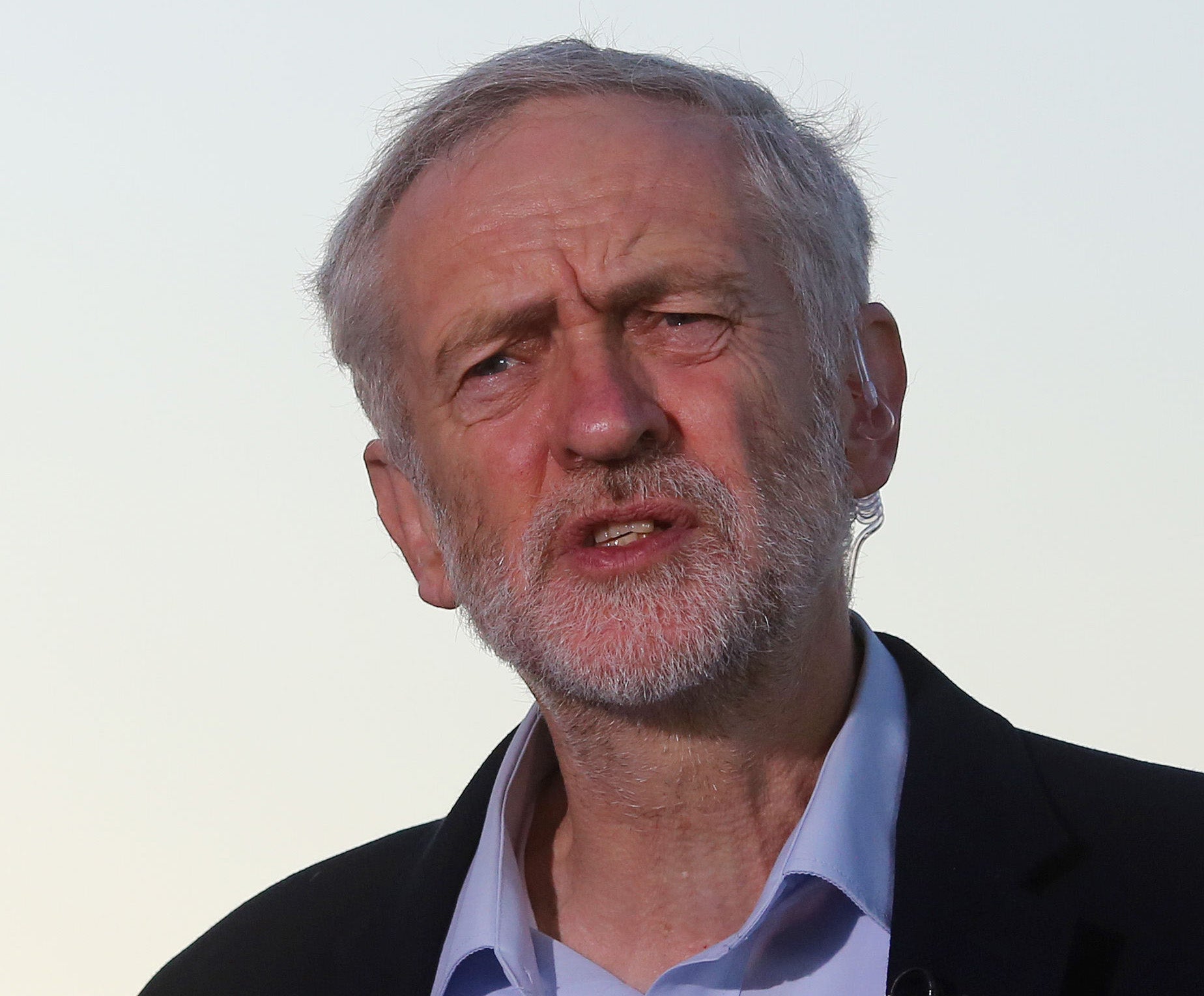 Jeremy Corbyn has reaffirmed his opposition to Trident - by saying nuclear weapons "did not do the United States any good on 9/11".
The Labour leader had earlier prompted dissent from within his own shadow cabinet by insisting he would never push the nuclear button if he was elected Prime Minister, after saying in his keynote conference speech on Monday that he would push through plans to make Labour back unilateral nuclear disarmament and vote against renewing Trident.
But asked about the issue later today, he told BBC Radio 5 Live: "We're going to have a discussion and debate about nuclear weapons; we're going to have a discussion and debate about how we're fulfilling our obligations under the nuclear non-proliferation Treaty and we'll go forward from there.
"There is no decision required until probably next summer on this and I hold a view, which is well-known, on nuclear weapons…
"Would anybody press the nuclear button? Nuclear weapons are weapons of mass destruction that take out millions of civilians. They didn't do the USA much good on 9/11 – the problems in this world are not huge wars in that way."
Asked earlier whether he would push the nuclear button, Mr Corbyn said: "No. 187 countries don't feel the need to have a nuclear weapon to protect their security, why should those five need it themselves?
"We are not in the era of the Cold War any more, it finished a long time ago."
Those comments sparked a public row within his shadow cabinet, with his shadow Defence Secretary Maria Eagle calling into question his ability to be PM if he was unprepared to press the nuclear button.
She told the BBC: "I think it undermines to some degree out attempts to try and get a policy process going. As far as I'm concerned we start from the policy we have.
"I don't think that, a potential Prime Minister answering that question like that, in the way in which he did, is helpful."
However Diane Abbott hit out at her colleague for criticising Mr Corbyn, saying on Twitter she was "surprised" that Ms Eagle had criticised Mr Corbyn for "making his position clear on Trident".
Asked about Ms Eagle's comments, Mr Corbyn said: "We'll be having a discussion about that."
He dismissed suggestions he would have to resign as leader of Labour if the party took a collective decision to retain the nuclear deterrent.
"I'm not offering anything like that; you're asking a hypothetical question," he said.
"We're having a discussion and debate in this party and we'll find a way forward from that."
Pressed again on whether he would stand down if he failed to convince his party to adopt an anti-Trident policy, he said: "No, there's no need for anybody… I don't know why you're even raising this subject. I've just been elected 16 days ago and I'm doing my best and I'm enjoying leading this party and we've recruited 160,000 new members, thousands have joined in the last few days."
Join our commenting forum
Join thought-provoking conversations, follow other Independent readers and see their replies