Sexual assault 'thrives' in Parliament, says Jeremy Corbyn in wake of WhatsApp allegations
Labour leader responds to allegations of widespread abuse in Westminster 
Benjamin Kentish
Saturday 28 October 2017 08:48 Comments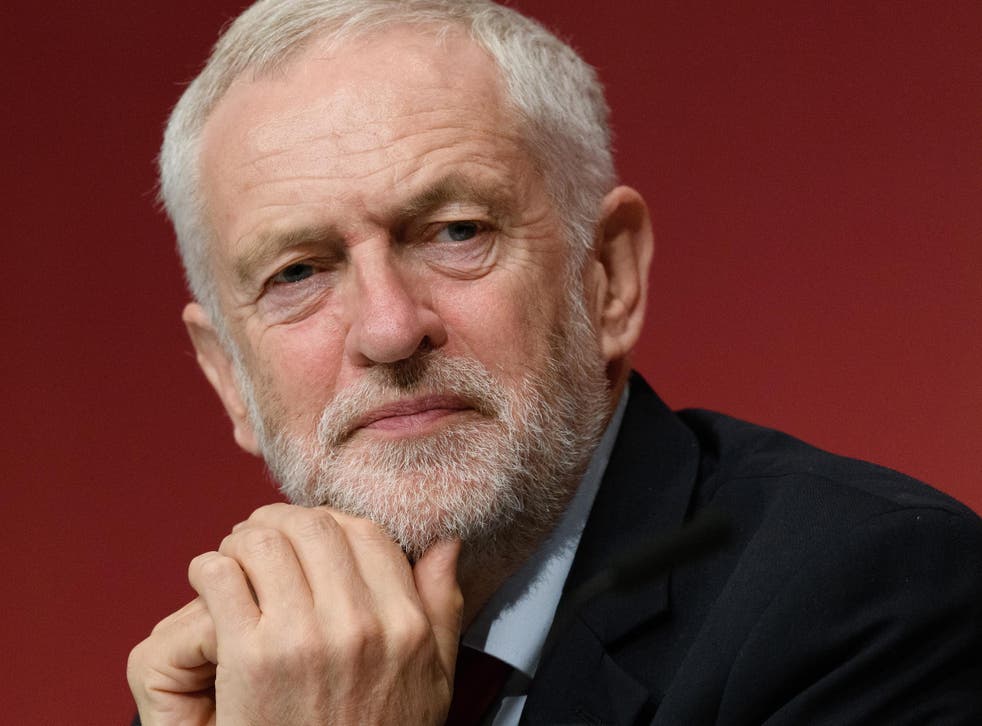 Sexual harassment "thrives" in Parliament, Jeremy Corbyn will say in a speech on Saturday as he responds to allegations of widespread abuse of women in Westminster.
The Labour leader will use a speech at trade union Unite's Scottish policy conference to condemn the "warped and degrading" culture that, he will say, allows men to harass and assault women with impunity.
His comments come after reports that female parliamentary researchers and aides have used a Westminster WhatsApp group to share information about alleged abusers.
Comments posted in the group reportedly warn about one MP being "very handsy" in lifts and another being "not safe in taxis". Senior figures and frontbenchers from both Labour and the Conservatives are said to have been implicated.
In response, Mr Corbyn is expected to use his speech in Aviemore, Scotland, to admit that abuse of women is a problem in Parliament.
He will say: "Sexual abuse and abusive treatment of women by men is not confined to any one industry, workplace or institution. It is rooted in unequal power relationships that treat women as subordinate to men, and a culture where the abuse of women has often been accepted and normalised.
"The problem doesn't stop with those who make unwanted advances on women, it extends to a culture that has tolerated abuse for far too long. It's a warped and degrading culture that also exists and thrives in the corridors of power, including in Westminster.
"It's a culture that we all have a responsibility to challenge and end. Too often when women have spoken out, they haven't been listened to. "This needs to be a turning point.
Harvey Weinstein: his accusers

Show all 42
Mr Corbyn will encourage anyone who believes they are a victim of assault to speak to parliamentary authorities, their party or, where appropriate, the police.
His remarks echo those of a spokeswoman for Theresa May, who urged victims of sexual harassment to contact police and called allegations of abuse in Parliament "deeply concerning".
She said: "I think the Prime Minister was very clear when we responded to the reports about Harvey Weinstein in the last few weeks that any unwanted sexual behaviour is completely unacceptable. And that is true in any walk of life, including politics.
"Any allegations that may come to light would be taken extremely seriously and we would advise people to come to the police if there is such an allegation so it is fully investigated."
The issue of sexual assault has come to the fore after multiple allegations were made against Hollywood producer Harvey Weinstein, who is alleged to have abused a number of women.
Mr Corbyn will call on employers to set out "clear processes for complaints" and said the Government must support employees to take action against anyone found guilty of harassment.
And speaking of allegations of abuse within his own party, he will say: "As leader of the Labour Party, I want to make it absolutely clear that our party will not tolerate any form of discrimination or harassment.
"Any harassment, discriminatory language or behaviour has no place in the Labour Party, or in any other party, or the workplace or across society."
Register for free to continue reading
Registration is a free and easy way to support our truly independent journalism
By registering, you will also enjoy limited access to Premium articles, exclusive newsletters, commenting, and virtual events with our leading journalists
Already have an account? sign in
Join our new commenting forum
Join thought-provoking conversations, follow other Independent readers and see their replies