Corbyn: 'Warped and degrading' Westminster culture must change
The Labour leader is under fire after his decision to promote the suspended Kelvin Hopkins to the Shadow Cabinet, despite allegations of sexual harassment against him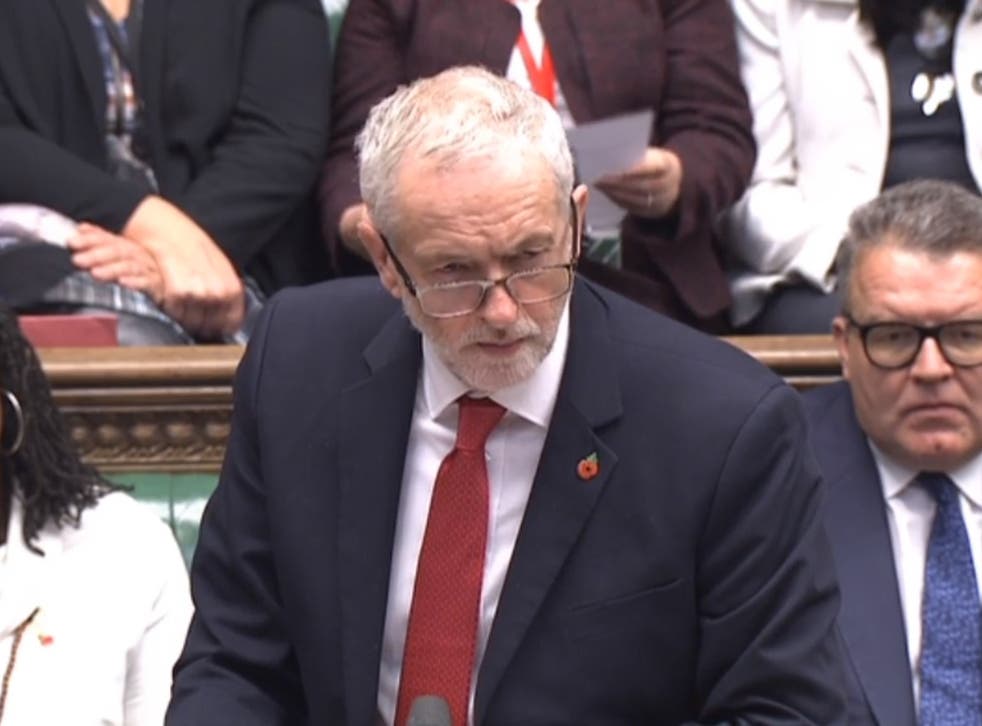 Jeremy Corbyn will today say that abuse of power in the form of sexual harassment is "hiding in plain sight" and that Westminster's "warped and degrading" culture must change.
In a speech at the Labour Party's north-west conference, the Labour leader will say: "Labour is committed not just to challenging a warped and degrading culture in Westminster, and across society, but to overturning it.
"Faced with the ongoing revelations about sexual harassment, we must make this a turning point and a moment of real change.
"We must say 'no more'. We must no longer allow women, or anyone else for that matter, to be abused in the workplace or anywhere else.
"This is not about peering into some dark recesses. This kind of abuse, sexism and misogyny, has been hiding in plain sight. It is all around us. It is, sadly, in our schools and universities, it is in our businesses and workplaces, in our newspapers and on our TV screens, and yes, it is in the corridors of power.
"It is not enough to say 'this is wrong', then only tinker with procedures. How we respond to this moment will shape the way we live our lives. We need to make a fundamental shift in the balance of power and transform the way our society works."
Mr Corbyn is under fire over his decision to promote his friend Kelvin Hopkins to the Shadow Cabinet, even after allegations he had rubbed his crotch against a young party activist at the University of Essex.
Former Labour Chief Whip Rosie Winterton said she raised concerns with Mr Corbyn following his decision to make Mr Hopkins the new Shadow Culture Secretary in June last year. Ms Winterton had reprimanded the Luton North MP – who backed Mr Corbyn's leadership campaign – over allegations against him by party activist Ava Etemadzadeh in 2015.
Mr Hopkins has denied the allegations but has now been suspended from the party while it is investigated.
Mr Corbyn will also announce that a leading barrister has been appointed to investigate claims made by party activist Bex Bailey, that she was raped at a party event in 2011 and told speaking out about it would damage her career.
Register for free to continue reading
Registration is a free and easy way to support our truly independent journalism
By registering, you will also enjoy limited access to Premium articles, exclusive newsletters, commenting, and virtual events with our leading journalists
Already have an account? sign in
Join our new commenting forum
Join thought-provoking conversations, follow other Independent readers and see their replies