Jeremy Corbyn should resign over 'unacceptable' behaviour towards Syria air strikes vote, say senior Labour MPs
Ex-ministers Fiona Mactaggart and John Spellar urge Jeremy Corbyn to take the 'sensible' decision to stand down because of the damaging divisions his leadership is creating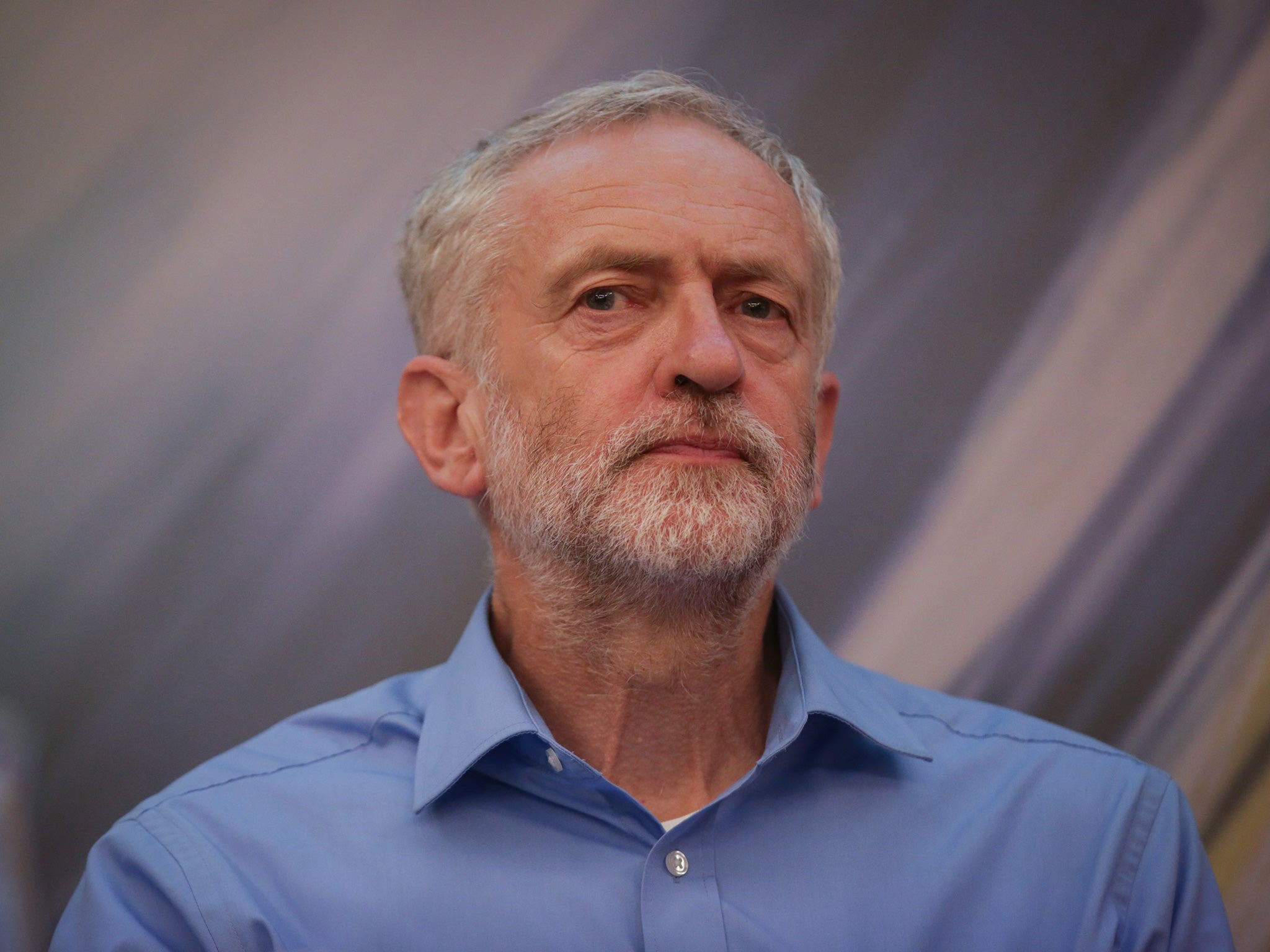 Senior Labour MPs have called on Jeremy Corbyn to resign as Labour leader after his handling of the upcoming vote on military action in Syria caused further splits in the party.
Former Home Office minister Fiona Mactaggart said his position had become "unsustainable" while fellow ex-minister John Spellar said Mr Corbyn's behaviour over the Syria vote had been "unacceptable".
The Labour leader is also facing an open revolt from a majority of his Shadow Cabinet after he warned his MPs that he could not support David Cameron's plan to launch air strikes on Isis targets in Syria.
Becoming the first Labour MP to publicly call on Mr Corbyn to stand down, Ms Mactaggart, who agrees with him in opposing British intervention in Syria, said his "weak leadership" was causing damaging divisions in the party and was failing the party's responsibility to hold the Government to account.
"He hasn't got a strategy to lead the party from where it is to where it needs to be and the people of the country can see that," she told BBC Radio Berkshire.
"I think it [his leadership] probably is unsustainable. The problem is that my party… doesn't have the hunger for power that the Conservative party has and the Conservative party is good at getting rid of leaders who they can see aren't getting to lead the party to victory – my party isn't."
Asked whether he should stand down, she said: "I think that would be a sensible strategy because I think that the division at the moment is causing real problems."
Her comments were immediately echoed by Mr Spellar, who told shadow cabinet members not to resign if Mr Corbyn refused to give a free vote on air strikes.
The most ridiculous claims made about Jeremy Corbyn
Show all 11
"Certainly, by the way, they should not resign. They should hold on to those places," he told BBC Radio 5 Live.
"If anyone should resign after this incident, it should be Jeremy Corbyn."
The Labour leader has cancelled a planned trip to campaign in the Oldham West by-election in order to stay in London to deal with the growing splits in his party over the Syria vote.
Meanwhile John McDonnell, Mr Corbyn's close ally and Shadow Chancellor, took to Twitter to call for calm:
Expressing frustration at the Labour party's failure to provide an effective opposition to the Government, Ms Mactaggart said: "I don't really care that it's causing problems for the party; I care that it's causing real problems for the country.
"It's left a vacuum where the conservatives have been able to portray the Chancellor's announcements earlier this week as somehow they're a great liberating cause for working people in Britain when in fact they're cutting the income of ordinary working people in Britain, where they're predicting that most people's income is going to decline in the next five years, where Britain's productivity is behind every other country in the G7 by an increasing amount.
"This is intolerable and yet we haven't yet been able to mount that criticism because of weak leadership."
Mr Cameron urged wavering Labour MPs to back military intervention in Syria, telling them to vote with their conscience.
"I thought many Members of Parliament on all sides of the House of Commons yesterday agreed there was a compelling case, so I would urge all of them to vote on the basis of the arguments for effective action on a compelling case to keep our country safe," he said.
Join our commenting forum
Join thought-provoking conversations, follow other Independent readers and see their replies