Jeremy Corbyn accuses Theresa May of 'alternative facts' as she labels Iraq War a 'failed policy' - despite voting for it
'I don't remember her joining me in the voting lobby. Maybe she has alternative facts?'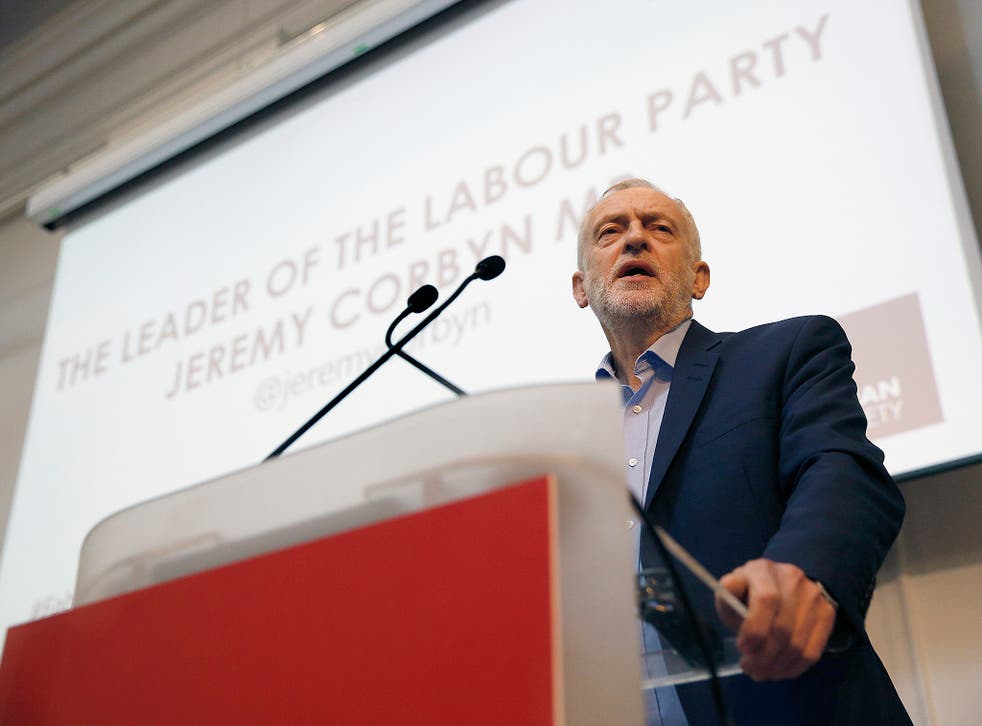 Jeremy Corbyn has accused Theresa May of "alternative facts" over her stance on the Iraq War after she branded it a "failed policy" – despite voting for it.
The Labour leader let rip after the Prime Minister used her US speech to declare that the days when the two countries invaded countries to nation-build were over. Ms May told Republican congressmen she wanted the UK and US to "stand strong together", but added: "This cannot mean a return to the failed policies of the past.
"The days of Britain and America intervening in sovereign countries in an attempt to remake the world in our own image are over.
"But nor can we afford to stand idly by when the threat is real and when it is in our own interests to intervene. We must be strong, smart and hard-headed. And we must demonstrate the resolve necessary to stand up for our interests."
Ms May did not directly mention the invasion of Iraq, or her own own vote, in March 2003, for Britain to join America in that invasion.
However, Mr Corbyn – who did vote against the Iraq War – was quick to tweet: "I don't remember her joining me in the voting lobby. Maybe she has alternative facts?"
In her Philadelphia speech – ahead of meeting President Trump at the White House today – Ms May ripped up Tony Blair's doctrine of "liberal interventionism".
However, setting out her vision for a new "special relationship" between post-Brexit Britain and the US, she said both countries had a duty to provide world leadership.
The "eclipse of the West" in the 21st century by China and India was not inevitable but the US and UK had to "lead together again".
Her speech repudiated the Blair doctrine – set out in a speech in Chicago in 1999 – that the West should be more willing to intervene militarily to replace dictatorships with democracy. That view formed part of the justification for the wars in Afghanistan, Iraq and – under David Cameron – Libya.
In some respects, Ms May was bowing to the inevitable, because Mr Trump has already declared that the US will only intervene where its national interests are at stake.
Join our new commenting forum
Join thought-provoking conversations, follow other Independent readers and see their replies