Jeremy Corbyn attacks Tony Blair's campaign to halt Brexit, telling him to 'respect the result' of the referendum
The Labour leader also denies the former Prime Minister's criticism that Labour is on its knees, saying 'This is a party that is strong, a party that is going places'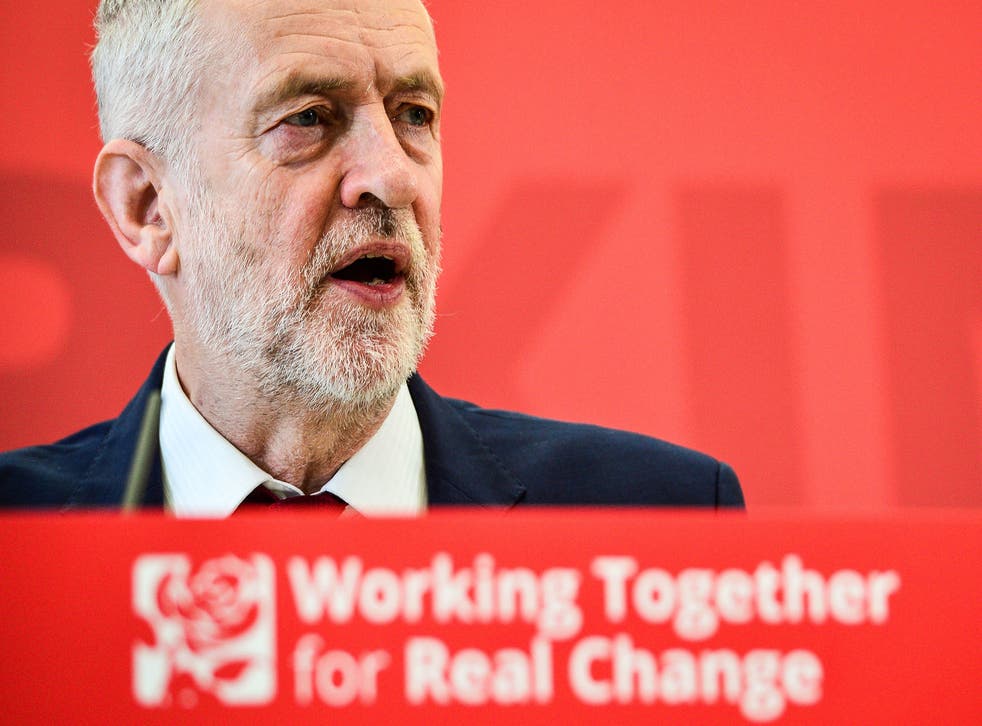 Jeremy Corbyn has criticised Tony Blair's call for Britons to rise up to halt Brexit, telling the former Prime Minister to "respect the result" of the referendum.
The current Labour leader echoed some of his MPs' criticism of his predecessor's high-profile appeal for the country to think again, saying: "It's not helpful.
"I would ask those to think about this – the referendum gave a result, gave a very clear decision on this, and we have to respect that decision. That's why we didn't block Article 50."
Mr Corbyn added: "The referendum happened, let's respect the result. Democracy happened, respect the result."
Speaking after addressing Labour's local government conference at Warwick University, Mr Corbyn also dismissed Mr Blair's withering criticism that Labour is on its knees under his leadership – explaining the Brexit vote.
He said: "I don't quite know what Tony means there. Our party membership has more than doubled, we had a big campaign to remain and reform the European Union.
"We are now pursuing a policy which will try and protect jobs and conditions across this country but also maintain a good relationship with colleagues across Europe.
"I think it would be helpful if people put their energies in the direction of building those good relations and ensuring we have a viable economy, not some offshore tax haven bargain basement, doing deals with Trump's America."
Mr Corbyn hit back after Mr Blair staged a major speech in London to argue Brexit is not "inevitable" and criticised the lack of effective opposition because of the "debilitation of the Labour Party".
He was also forced on the defensive over the sudden resignation, on Friday, of his campaigns chief Simon Fletcher to pursue "other projects and opportunities".
The Independent was told that Mr Fletcher had quit in frustration after clashes with other Corbyn aides over the direction of the party and a lack of clear decision-making.
But Mr Corbyn branded such claims "nonsense" and said Mr Fletcher would continue working with Labour, despite having stepped down from his official role.
He told reporters: "Simon and I are great friends and will remain great friends. We had a good chat last night.
"This is a party that is strong, a party that is going places and a party that is challenging this Government."
During his speech, Mr Corbyn claimed people are dying because of the Government's austerity policies, urging voters to use two crunch by-elections next week to "send a message" to Theresa May.
Ministers were guilty of "disgraceful neglect" which had led to an "emergency" in local services including social care.
Voters in Copeland and Stoke-on-Trent Central had the opportunity to demonstrate they have "had enough" of cuts when they go to the polls on Thursday.
"We have a state of emergency in our social care system and the worst crisis in the history of our NHS," Mr Corbyn said.
He highlighted a report in the Journal of the Royal Society of Medicine, which linked the crisis to "30,000 excess deaths in 2015", adding: "People are dying because of the choices made by this Government."
Join our new commenting forum
Join thought-provoking conversations, follow other Independent readers and see their replies