Jeremy Corbyn joins rail fare rise protests and highlights foreign state-owned firms running UK trains
Labour leader joins demonstrations at King's Cross station as protests were staged across the country against the latest 1.1 per cent fare increase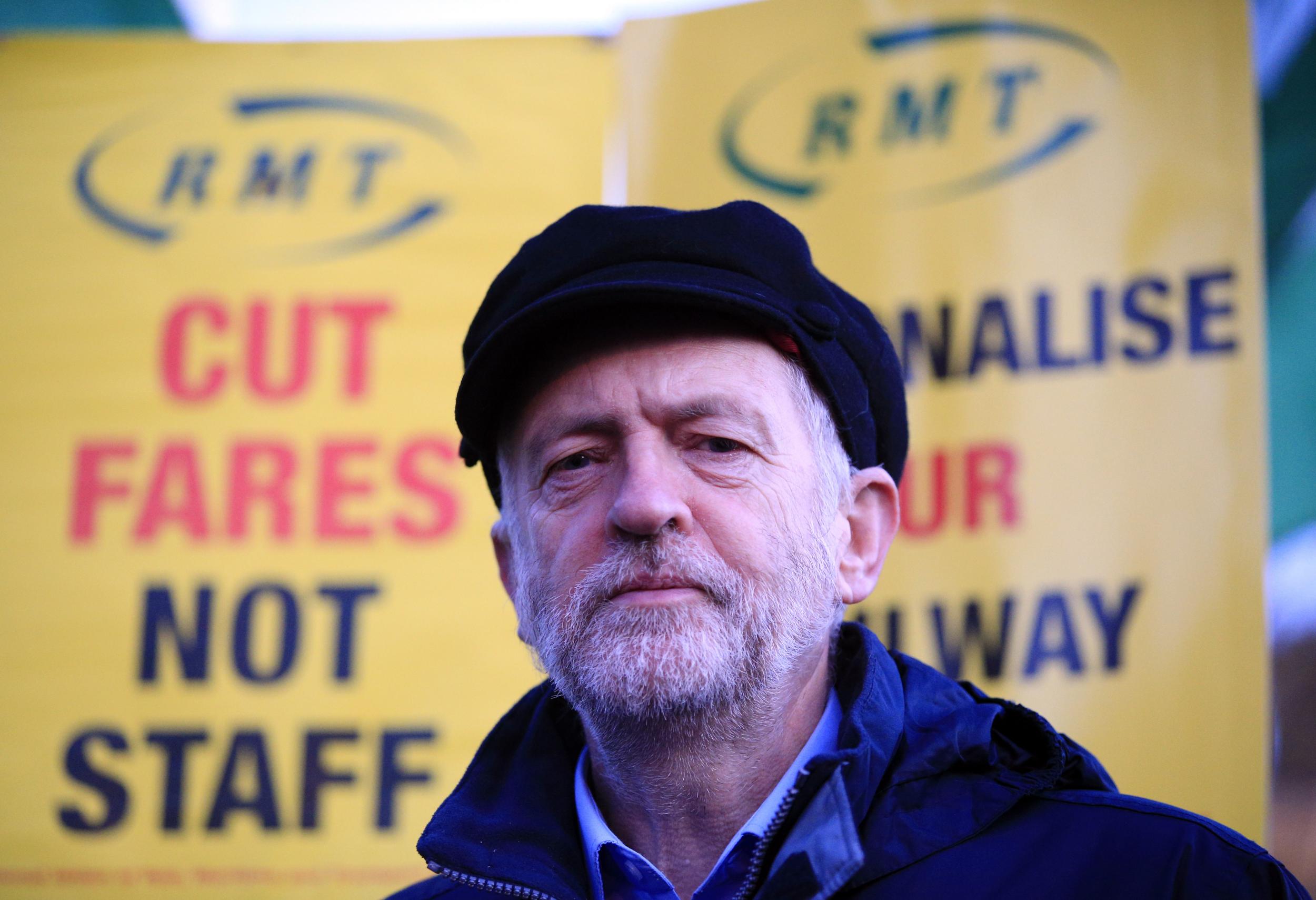 Jeremy Corbyn has called on the Department for Transport to step in and reverse the ever-increasing rise in rail fares as he reiterated his pledge to renationalise the railways.
The Labour leader joined protesters at the Rail Rip Off campaign outside Kings Cross station in London following the 1.1 per cent increase in regulated ticket prices at the weekend.
British commuters pay up to six times as much as their counterparts in France, Germany and Holland, whose governments run large parts of Britain's railways.
Mr Corbyn pointed out that parts of the UK's railways were run by foreign state-owned companies and said a Labour government would bring train operators back under public ownership once their franchises expire.
Ed Miliband pledged at the election to allow the public sector to challenge private operators to take on the running of rail franchises but Mr Corbyn would go further and renationalise them.
Speaking at King's Cross on Monday morning, when most people experienced the latest fare increase for the first time, he said renationalisation would be the only way to ensure the railways were affordable for everyone.
"Fare rises have gone up yet again, the railways are becoming less and less affordable for lots of people, many that have bought property or moved to either the suburbs of London or further away or the suburbs of many of our major cities, have moved further out and are then stuck with having to pay very high fares to get in and out of work," he told LBC Radio.
"If it goes on like this then people will go back to road transport, we go to greater congestion.
"The railways are a sustainable, good form of transport and they should be affordable for all.
"We have the most expensive railways in Europe and some of them are publicly owned but unfortunately not by the British public.
"They're owned by the Dutch, the French, the German public; what we want is the train operative companies brought into public ownership as their franchises expire.
"But in the meantime we want the Department for Transport to get hold of the fare structure so that commuting is affordable, so that railways are affordable for all."
Inter-City rail fares racing towards £1 a mile
He refused to talk about mounting speculation that he is preparing a Shadow Cabinet reshuffle to remove internal critics.
But notably he did not deny that he was planning a reshuffle.
"I'm not talking about the reshuffle this morning. No words about the reshuffle whatsoever," he said.
Green party MP Caroline Lucas also joined protests outside her hometown station in Brighton and said the latest fare rise strengthened the case for renationalising the railways.
"The case for public ownership of our railways grows every year. As prices continue to soar, many services are failing woefully," she said.
"If the government really wants to make savings and improve our transport network for everyone, it should recognise that privatisation has failed and take steps to return the railways to public ownership."
"By taking back individual franchises when they expire or when a company fails to meet its franchise conditions, the state could save over £1 billion a year every year – an amount that can be spent on improving services and reducing rail fares."
Join our commenting forum
Join thought-provoking conversations, follow other Independent readers and see their replies