Jeremy Corbyn writes poetry on the train to work, he reveals
The Labour leadership frontrunner has launched his arts policy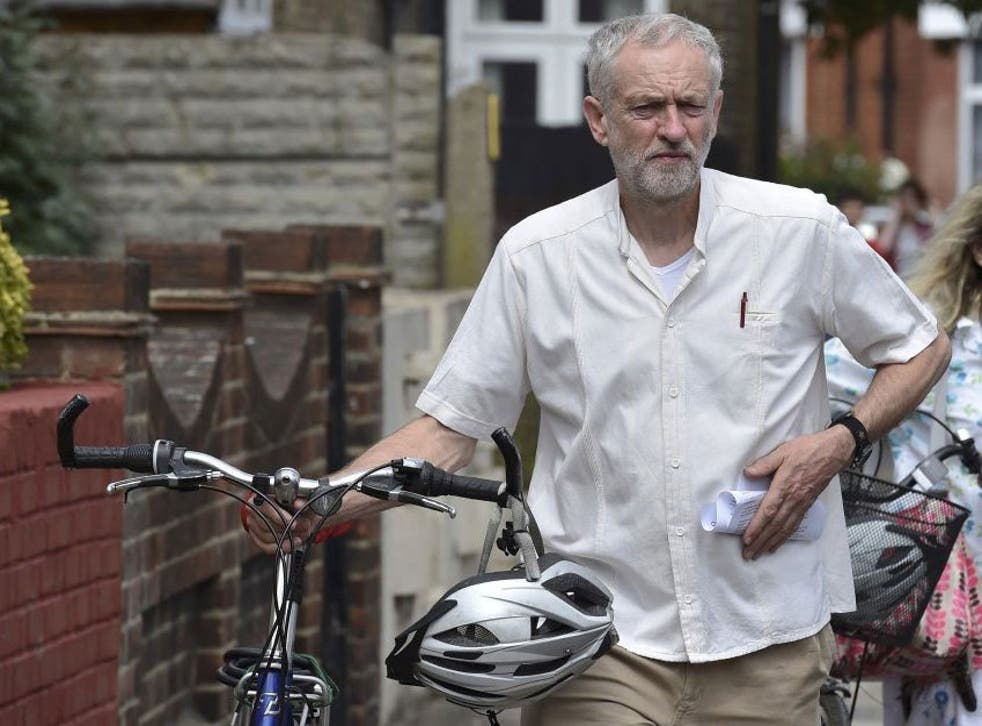 Jeremy Corbyn is a keen writer of poetry and abstract painter, the Labour leadership frontrunner has revealed.
Speaking at the launch event for his arts policy in Dalston, north east London, he spoke of his enjoyment of creative activities.
"I do write quite a bit of poetry myself," he said, adding that he had found time to write some verse whilst travelling on the train during the leadership campaign.
Mr Corbyn also revealed that he was fond of creating "totally random paintings that are abstract beyond belief", adding that he believed there was a creative painter or writer inside everyone.
The Labour MP confirmed that he would not be publishing any of his works.
A number of policies were unveiled at the event, hosted at the Arcola Theatre.
Manifesto pledges include creating creative apprenticeship schemes paid at the living wage, protecting the BBC licence fee, and setting minimum pay guidelines for artists and other performers.
He said public art should be "placed in all open spaces"
Labour leadership: The Contenders

Show all 4
"A successful economy and a healthy, creative, open and vibrant democratic society depend on a flourishing creative sector," Mr Corbyn argued.
"Culture and the arts play an essential role in individual and community wellbeing. If we are to achieve our goal in government of supporting people in leading more enjoyable and fulfilling lives, funding for the arts must be central to that offer.
"If elected Labour leader, I pledge to work alongside the creative industries to support, develop and collectively achieve a culturally rich, more prosperous future for our country."
Voting is currently underway in the Labour leadership contest, with the result set to be announced at a special conference on 12 September.
Join our new commenting forum
Join thought-provoking conversations, follow other Independent readers and see their replies