Jeremy Hunt an 'absolute disgrace' for refusing to face MPs' questions on junior doctors strike
Health Secretary is too busy drawing up contigency plans for the strike, according to his deputy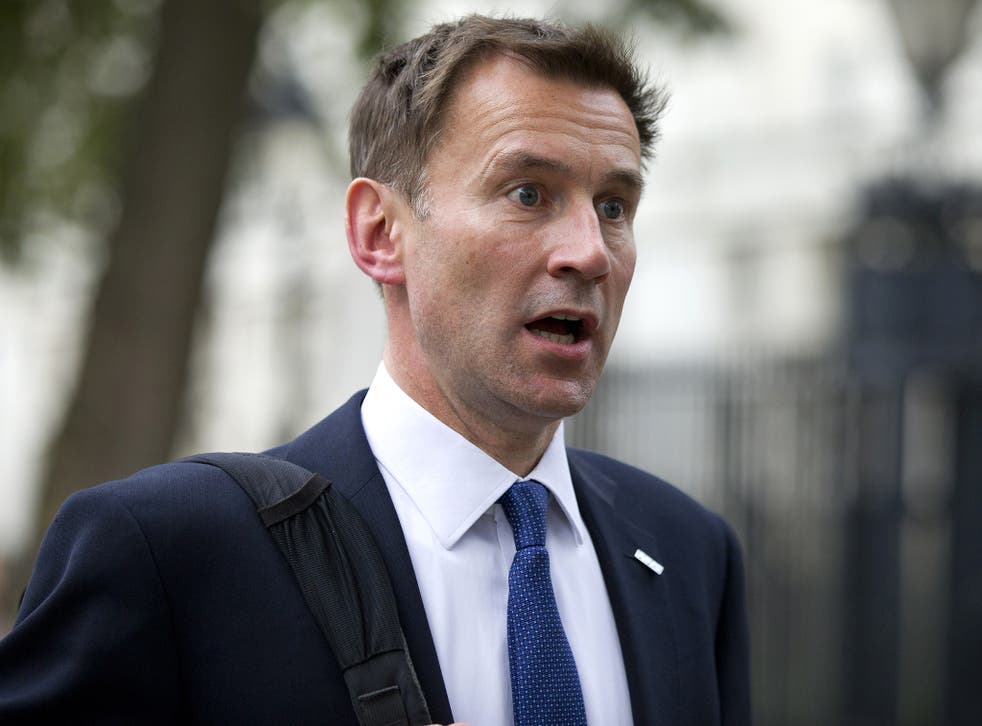 Jeremy Hunt has been branded an "absolute disgrace" for failing to turn up to face urgent questions from MPs on the junior doctors strike.
The Health Secretary was too busy preparing contingency plans for the upcoming industrial action, according to his deputy Alistair Burt.
The NHS faces three days of strike action in December - one of the busiest months of the year - after junior doctors voted overwhelmingly in favour of industrial action over the Government's proposed changes to their contracts.
Mr Hunt has so far rejected calls for talks to be handed over to an independent mediator.
Attacking the Health Secretary for his absence in the House of Commons on Friday morning, Labour MP Clive Efford said: "The minister has just told us that the Secretary of State is across the road in his office and he can't be bothered to come here to account for an unprecedented strike amongst junior doctors in our National Health Service. That is an absolute disgrace.
"The Prime Minister has said this is his 'miners' strike'. Now, the doctors are prepared to go to arbitration and the public will know that if this strike goes ahead it is because the Government will not go to arbitration; not because the doctors won't. And it will be the fault of the Secretary of State and the Prime Minister."
UK: Thousands of junior doctors decry new 'unsafe & unfair' contracts
Labour's Shadow Health Secretary Heidi Alexander tabled an Urgent Question demanding that the Government re-enter negotiations with junior doctors to prevent the strike from going ahead, accusing Mr Hunt of an "appalling handling" of the row so far.
She attacked his "flippant rejection" for an independent mediator to handle negotiations between the British Medical Council and the Government and accused the Health Secretary of having a "casual disregard for patient safety".
Mr Burt defended Mr Hunt's absence in the Commons, saying contingency plans were "of primary importance" and said he was also busy working on the NHS's financial plans ahead of George Osborne's Spending Review next week.
Join our new commenting forum
Join thought-provoking conversations, follow other Independent readers and see their replies