Jeremy Hunt branded a liar – but he escapes investigation
Cameron hopes to deflect criticism by accepting flaws in handling of Murdoch's BSkyB bid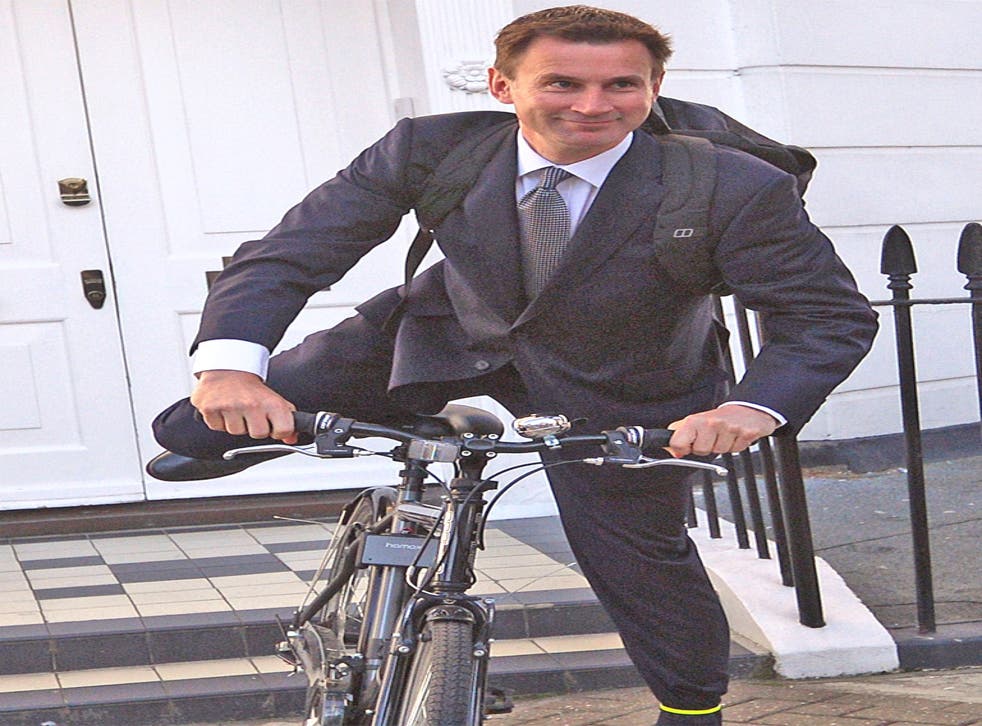 Furious Conservative MPs threatened to derail Nick Clegg's plans for an elected House of Lords in a revenge attack after the Liberal Democrats failed to support Jeremy Hunt in a key Commons vote, it emerged last night.
Tories accused Liberal Democrats of "treachery" for abstaining when Labour demanded an inquiry by the ministerial standards watchdog into the Culture Secretary's handling of News Corp's proposed takeover of BSkyB. Labour's call was rejected by 290 votes to 252, with the Government's 80-plus majority more than halved to 38 in yesterday's vote.
But David Cameron will implicitly accept that the Government's handling of the News Corp bid was flawed today, when he gives evidence to Lord Justice Leveson.
Yesterday, in advance of the hearing, he asked Sir Alex Allen to advise him on new guidelines for how ministers and special advisers operate during quasi-judicial decisions.
He is expected to tell the inquiry that lessons will be learnt from the BSkyB affair. He will announce plans to toughen up the codes of conduct for ministers and advisers in relation to quasi-judicial decisions such as takeover bids.
But the clash inside the Coalition increases the chances of the Liberal Democrats' flagship Lords reform plan being blocked next month. Rebel Tory MPs said they would join Labour in voting against a motion to cut short debate on the House of Lords Reform Bill, a move which could mean it runs into the sand. Without such a timetable motion, it could cause parliamentary gridlock.
"The Lords vote will be payback time," one senior Tory warned. Nadine Dorries, the outspoken Tory backbencher, attacked the Liberal Democrats as "traitors" who were "not proper members of this Government". Conor Burns, a Tory ministerial aide, said he had to leave his hospital bed to vote "so our Coalition partners can polish their consciences".
Senior Liberal Democrats dismissed the threats, saying they were being made by Tories who already opposed Lords reform. "The public would not be impressed by tit-for-tat politics," one said.
In public, Mr Cameron played down the controversy, telling MPs: "It's politics".
Mr Hunt survived a heated Commons debate in which Labour MP Chris Bryant accused him of lying to Parliament by failing to disclose a memo he sent to Mr Cameron days before being given responsibility for the BSkyB bid, in which he argued the case for News Corp to be allowed to buy the 61 per cent of the satellite broadcaster it did not already own. The Culture Secretary dismissed what he called "the disgraceful allegation that I deliberately misled Parliament".
Speaker's rules: Parliamentary language
* Tory MPs accused Labour MP Chris Bryant of using unparliamentary language in saying Jeremy Hunt lied to Parliament. Speaker John Bercow refused to ask Mr Bryant to withdraw the claim.
* Calling another member a liar, accusing them of having false motives or of being drunk are all considered to be unparliamentary language. In such instances, the Speaker will ask the member to withdraw what has been said.
* MPs must not misrepresent the language of another member, or use abusive or insulting terms. Among the banned words are "coward", "hooligan", "rat" and "traitor".
* In 1906, Winston Churchill used the phrase "terminological inexactitude", which became a euphemism for a blatant lie.
* In 2010, Tom Watson earned a telling off for labelling Michael Gove a "miserable pipsqueak of a man".
* Clare Short accused Employment minister Alan Clark of being drunk at the dispatch box in 1983, using the term "incapable". A withdrawal was ordered, but Clark later admitted he had attended a wine tasting earlier in the day.
Join our new commenting forum
Join thought-provoking conversations, follow other Independent readers and see their replies