Jeremy Hunt claimed 27p in expenses for half-mile car journey, new figures show
Hunt made two claims of 27p for short journeys made in his consituency last year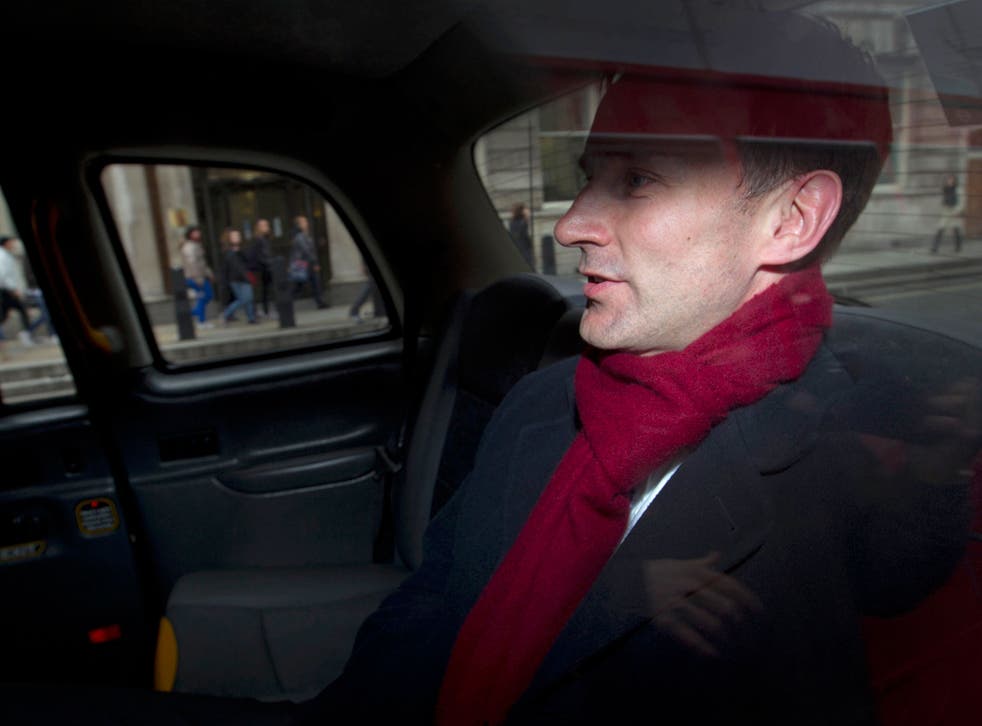 Health Secretary Jeremy Hunt claimed 27p in expenses for a 900-metre car journey, it has been revealed.
Hunt, one of the richest members of the cabinet, made claims of 27p for two 0.6-mile trips taken in his South West Surrey consituency on 11 December last year, newly-released data reveals.
Energy and Climate Change Secretary Amber Rudd, who is responsible for making Britain more environmentally friendly, claimed the same amount for a short trip in her Sussex consituency on 13 November, the figures show.
Neither of these were the smallest expenses claims made in the last year, however. That was made by Conservative MP Julian Smith, who claimed 9p of taxpayers' money for a journey of just over 300 metres in Skipton on 18 September, the Daily Mail reported.
The figures come from the Independent Parliamentary Standards Authority (IPSA), which has just released details of MPs' expenses from the last financial year.
IPSA is an independent body which monitors expense claims by MPs, and was set up in the wake of the notorious 2009 expenses scandal.
In pictures: Junior doctors first all-out strike

Show all 10
Jeremy Hunt is currently at the centre of a row over a new contract for junior doctors, which would see them working more at weekends and during 'unsociable hours'.
One of the Government's main reasons for trying to impose the new contract is that people who are admitted to hospital at weekends have a greater risk of dying.
However, this claim was contradicted by a recent study published in the Journal of Health Services Research and Policy, which said the mortality rate only appears higher because fewer people are admitted.
The study's lead author Rachel Meacock said: "About the same number of people die [at weekends], but it's just that you are dividing that by a lower number [of admissions]."
"It's a simple fraction issue. It's really obvious."
Register for free to continue reading
Registration is a free and easy way to support our truly independent journalism
By registering, you will also enjoy limited access to Premium articles, exclusive newsletters, commenting, and virtual events with our leading journalists
Already have an account? sign in
Register for free to continue reading
Registration is a free and easy way to support our truly independent journalism
By registering, you will also enjoy limited access to Premium articles, exclusive newsletters, commenting, and virtual events with our leading journalists
Already have an account? sign in
Join our new commenting forum
Join thought-provoking conversations, follow other Independent readers and see their replies