Jeremy Hunt stands firm after Andy Burnham issues legal threat over NHS 'cover up' row
The opposition party says the Health Secretary has engaged in a baseless smear campaign against shadow minister Andy Burnham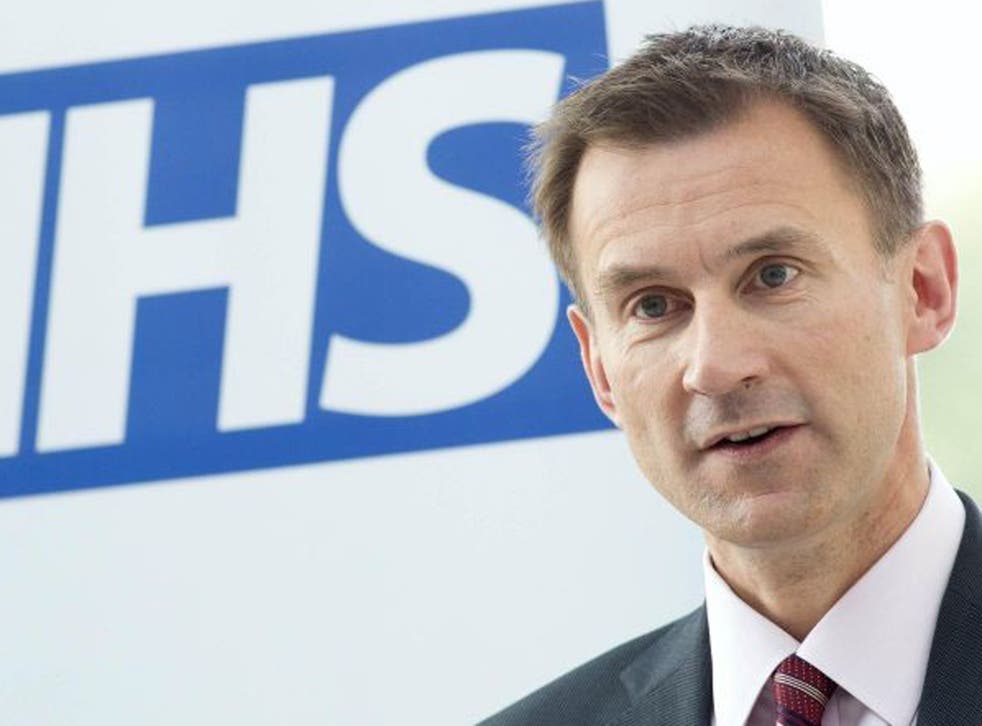 The former Labour Health Secretary, Andy Burnham, has accused his Tory successor Jeremy Hunt of being part an "orchestrated smear campaign" designed to take political advantage of scandals in the NHS.
The row is threatening to end up in court, after Mr Burnham instructed his lawyers to write to the Health Secretary demanding that he retract an accusation made on Twitter and apologise. A Conservative spokesman said last night that Mr Hunt has no intention of backing down.
On Friday night, Mr Hunt accused Mr Burnham of attempting a 'cover-up' while he was Health Secretary in Gordon Brown's government. Mr Hunt added: "We are legislating to make sure this never happens again." The tweet was still online last night, despite the threat of libel.
Writing on his blog, Mr Burnham said Mr Hunt's accusation referred to a report into Basildon Hospital drawn up by the Care Quality Commission a few months before the 2010 election. The Tories claim that emails obtained under a Freedom of Information request show Mr Burnham trying to prevent the report from being published.
But he claims his anger was directed at a briefing by the CQC press office which, he alleges, broke the organisation's own rules. "The release of information about any hospital failure is a serious matter. It needs to be handled in a considered manner and according to an agreed process… There was never any question of information being withheld," Mr Burnham wrote.
He added that for a minister to be sued by a political opponent would be "an extraordinary step", but claimed "it is necessary because of the exceptional circumstances in which I find myself… This is an extremely serious allegation to be made by anybody. But it is all the more serious when it comes from a serving Secretary of State against a predecessor."
Register for free to continue reading
Registration is a free and easy way to support our truly independent journalism
By registering, you will also enjoy limited access to Premium articles, exclusive newsletters, commenting, and virtual events with our leading journalists
Already have an account? sign in
Register for free to continue reading
Registration is a free and easy way to support our truly independent journalism
By registering, you will also enjoy limited access to Premium articles, exclusive newsletters, commenting, and virtual events with our leading journalists
Already have an account? sign in
Join our new commenting forum
Join thought-provoking conversations, follow other Independent readers and see their replies