Speaker John Bercow warns Tory ministers Commons votes cannot be 'treated lightly'
The Speaker said it would be 'very worrying' if ministers ignored the result of parliamentary votes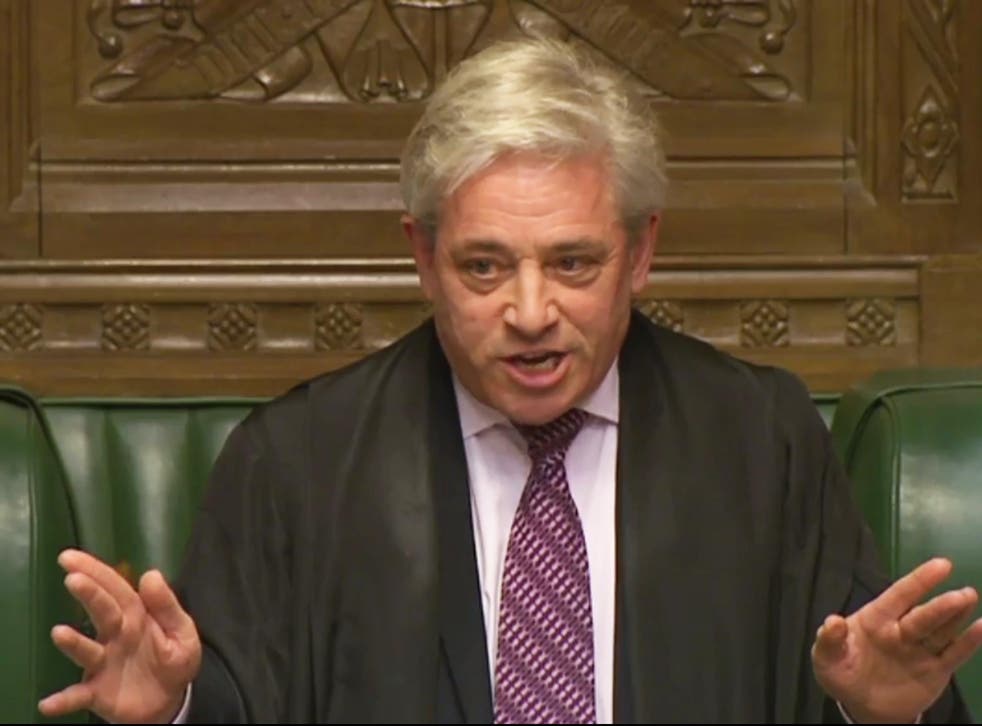 Speaker John Bercow has warned the Government that parliamentary votes cannot be "treated lightly" after the Conservatives chose not to contest Labour motions when faced with defeat.
Mr Bercow said it would be a "matter of widespread concern" if these tactics became a regular occurrence and cautioned ministers against ignoring what Parliament votes for in opposition day debates.
His comments came after Theresa May suffered two defeats in a single day over NHS pay and tuition fees when Tory MPs abstained on the non-binding motions put forward by Labour.
Speaking at an Institute for Government event, Mr Bercow said: "Parliamentary votes do matter and I think it would be a very worrying development if they were to be treated lightly or disregarded."
He said it would be a "matter of widespread concern" if it was to happen on a "regular basis", but he wanted to hear what the Government had to say on the matter.
The Speaker, who makes the final choice of amendments selected for debates, also indicated he would allow votes on difficult issues for the Government, which will come as a blow to the Prime Minister's hopes for an easy passage for Brexit legislation.
After losing her party's Commons majority at the general election, Ms May is vulnerable to backbench rebellions over the EU (Withdrawal) Bill, which will transfer EU law into British law after Brexit.
Mr Bercow said: "I have not shown myself reluctant over the years to select amendments for debate and vote which may not be for the convenience of the executive."
MPs are concerned about the issues of citizens' rights, "economic arrangements" and the use of so-called Henry VIII powers to allow ministers to amend laws without full scrutiny, Mr Bercow said.
UK news in pictures

Show all 50
He added: "Nothing is too toxic for Parliament to consider."
Mr Bercow also said he would "very much favour" allowing Prime Minister's Questions to last for an hour, rather than the normal 30-minute slot, while allowing for some "injury time" if he has to stop proceedings to quieten down rowdy MPs.
He indicated he would welcome a 'yellow card-system' where poorly-behaved parliamentarians could be ejected from the Chamber and condemned the existence of "lamentable" sexism in Parliament.
"We haven't really made progress on the matter", he said.
"I think it is mainly because the Speaker only has power to deal with the manifestations of disorder. The Speaker can ask a particular member to calm down or behave... I think it would be better if the Speaker had the power to deal with that."
Mr Bercow called for a "basic level of human respect" among politicians, and criticised the "quite extraordinary" reported comments by former chancellor George Osborne about wanting Theresa May "chopped up" in his freezer.
In a wide-ranging interview, Mr Bercow also said the size of the House of Lords was "patently absurd" and could be halved, adding that he would like to see an elected second chamber.
Join our new commenting forum
Join thought-provoking conversations, follow other Independent readers and see their replies