Tories suffer second defeat in one day due to DUP backing Labour over tuition fees
The Conservatives abstained in the vote which revealed the fragility of their deal with the DUP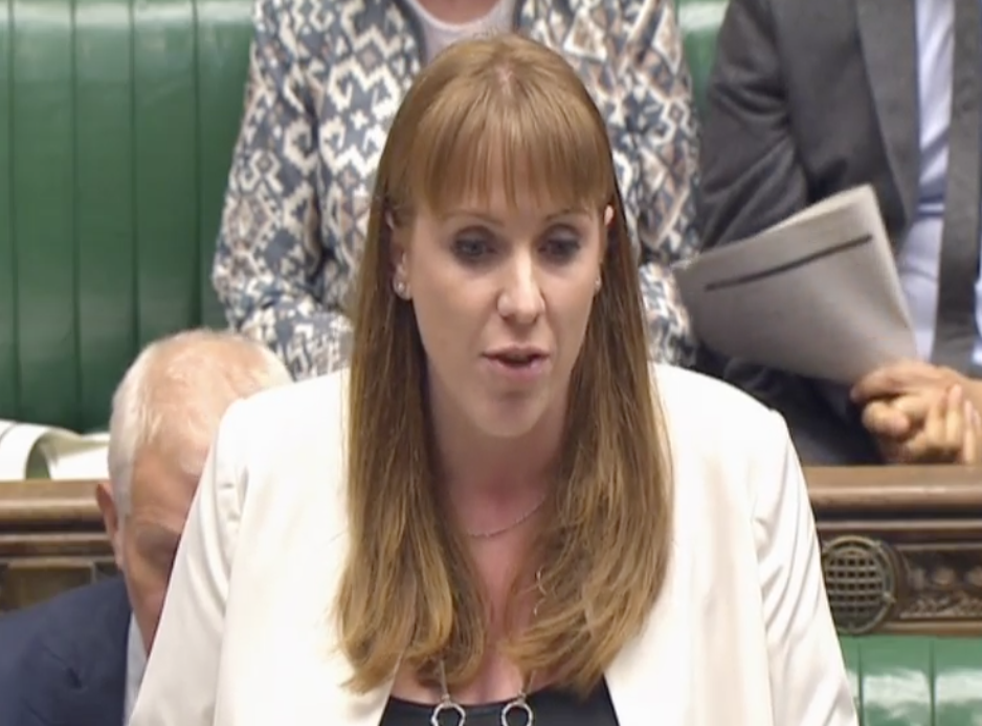 An opposition motion to stop the Government raising tuition fees has been passed by the House of Commons, exposing the fragile nature of the agreement between the DUP and the Conservatives that allows Theresa May to form a government.
The Conservatives abstained from voting on the motion, which is not legally binding, as they did on an earlier motion on higher pay for NHS staff.
The Democratic Unionist Party, who secured more than £1bn in funding for Northern Ireland in return for supporting Theresa May's Government in a "confidence and supply" arrangement that compels it to prevent the Government from falling but not to support it on every measure, are not closely aligned with the Conservatives on spending plans.
Fees, which were trebled to £9,000 by the Cameron-Clegg coalition, rose to a maximum of £9,250 this term, including for current students, and will rise by inflation every following autumn.
Under the "confidence and supply" deal, the DUP agreed to back the Conservatives only on finance bills, Brexit legislation and protecting "national security".
It said the party's support on other issues would be decided on a "case-by-case basis" – making the agreement much weaker than a formal coalition.
DUP MP Ian Paisley Junior told the Guardian before the vote: "We made clear to Her Majesty's Government on issues like this we reserve the right to vote on the basis of our own manifesto. This doesn't threaten the deal at all."
But the deal does require the DUP to support the Conservatives when it comes to passing the budget, and these votes illuminate the restrictions under which Chancellor Philip Hammond will have to operate in his first autumn budget, scheduled for November 22nd.
Introducing the motion, Shadow Education Secretary Angela Rayner said: "We wouldn't even be having this debate today if the Labour Party had won the general election because we would have abolished tuition fees as promised.
"The party opposite have already trebled tuition fees in 2010 to £9,000 a year and that is what we are debating here today.
"They have abolished the nurses' bursary, they have already scrapped maintenance grants for students from low and middle income backgrounds and ignored that the drop out rate for disadvantaged students reached a five-year high afterwards.
"They have already imposed interest rates of 6.1% and frozen the repayment threshold at £21,000 a year despite Conservative ministers in the Coalition government promising that it would rise in line with earnings."
Part time and mature students, she said, were dropping out at record levels and students were deterred from going to university.
Ms Rayner said: "It's not about the debt, it's not even about the £9,000 tuition fees or whether we're abolishing them or not, that's not we're debating or the motion that you can vote on tonight as members of this House, it's whether or not you are going to hike another £250 a year, over a thousand pounds over the lifetime of a course, that students will be on and making it unsustainable for students and completely unfair, that is the choice that members have to make today.
"If they decide not to support this motion, then they have to answer to the students in their constituencies."
Universities have been accused by critics of acting like a cartel to set the maximum level of fees, and concerns have also been raised about student loans with interest rates of more than 6%.
Education Secretary Justine Greening claimed Labour's student finance policy was "a cold, calculating con-trick on young people".
She said Ms Rayner's Welsh Labour colleagues were implementing the "very increases in line with inflation that she is opposing today".
"That is a level of hypocrisy that is becoming the hallmark of the current Labour front bench."
Ms Greening told MPs that Labour's policy was to have no tuition fees, and said such a stance would mean "fewer students at worse universities" – describing it as "anti-social mobility policy writ large".
She said: "Far from being the friend of students and universities, their policy would destroy opportunity and destroy our world-class universities.
"This House, Mr Speaker, should see straight through it – frankly this motion isn't even worth the paper it's written on."
She also accused Labour leader Jeremy Corbyn of "snake oil populism" over his comments that he would "deal with" student debt.
Ms Greening said: "This debate, I have to say, is a new low in Labour's integrity free politics – because while (Ms Rayner) stands here today and opposes the fee increase in line with inflation – this is a core part of the fee regime that Labour put in place in 2004 – and frankly trying to be taken seriously on this for them is laughable."
Register for free to continue reading
Registration is a free and easy way to support our truly independent journalism
By registering, you will also enjoy limited access to Premium articles, exclusive newsletters, commenting, and virtual events with our leading journalists
Already have an account? sign in
Join our new commenting forum
Join thought-provoking conversations, follow other Independent readers and see their replies