Johnson tackles 'sick note culture'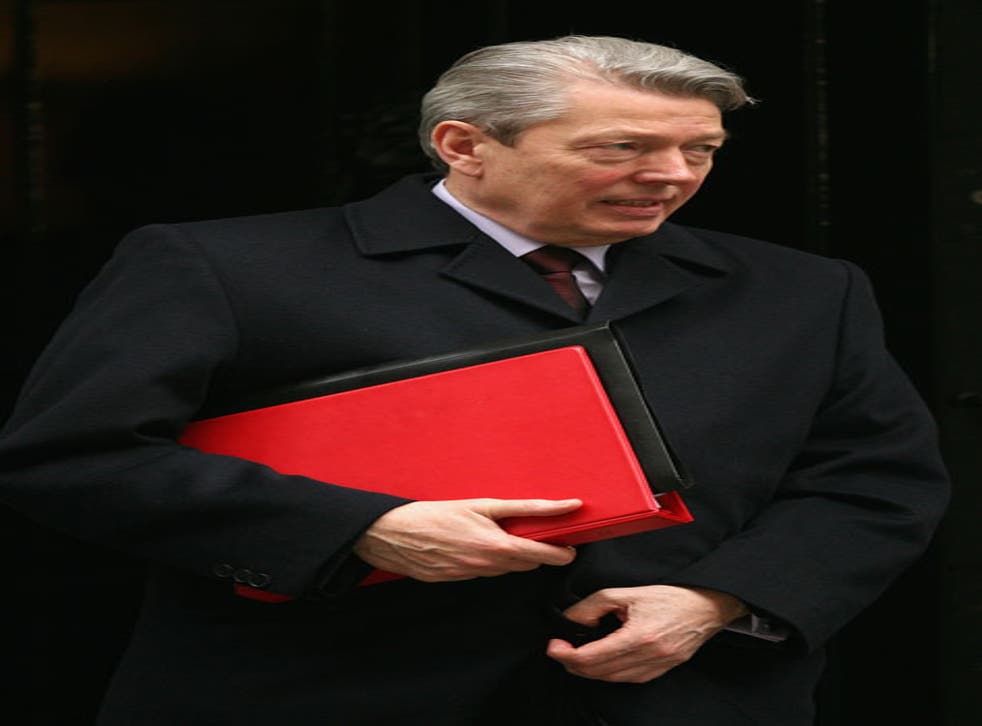 The Health Secretary Alan Johnson will set out plans today to change Britain's "sick note culture" into a "well note culture".
In a speech at the British Heart Foundation, Mr Johnson is expected to discuss plans to get people on incapacity benefit back into work.
Department of Health figures show that people who are on incapacity benefit for one year are likely to stay there for eight. Once they have been there for two years or more, they are more likely to die or retire than work again.
He is expected to say: "Incapacity benefit should not be a one-way street that starts in the GP's surgery and stops at the dead end of a lifetime on benefits.
"The evidence shows that far from being bad for health, work is generally good for people's health. In fact staying in work or returning to work is often in a patient's best interests.
"We want to explore what else GPs can do to change our sick note culture into a well note culture.
"I know that the medical community are already working with the Government on this very issue. It is also something that Dame Carol Black will be making recommendations about as part of her review. James Purnell and I will be considering these recommendations very carefully."
On the subject of health at work, Mr Johnson will say: "Ten years ago, we started the debate on work-life balance.
"Increased maternity leave, the introduction of paternity leave and the right to work flexibly have led to a quiet revolution, as more employers recognise that supporting a healthy work-life balance is essential to recruiting and keeping talented staff.
"Now the time has come to talk about work-health balance."
The CBI estimates that 175 million working days are lost to ill health every year. The Health and Safety Executive estimates that 36 million of these days are lost because of occupational ill health, with a total cost of up to £13 billion a year.
Back pain alone costs employers £600 million a year, with sufferers of persistent back problems taking on average 17 days off sick per year.
Only half of those with back problems who are signed off for six months or more return to work. Only a quarter of those signed off for a year or more will return.
Official figures say nine out of 10 of those who come on to incapacity benefit want to come back to work. Many complain of conditions such as back and neck pain, depression or heart and circulatory problems, which the Government believes do not make long-term unemployment inevitable.
In today's speech Mr Johnson will set out three key steps that employers and the Government must take.
He will say: "Firstly, employers should take steps to promote health and well-being in the workplace. Secondly, Government must work with employers to improve how it identifies potential health risks - in particular around stress and mental health - and address these risks.
"Thirdly, Government must do more to help those who able to work, but have been prevented from doing so by health reasons, to get back into the workplace."
Last November, then Work and Pensions Secretary Peter Hain announced a new disability test aimed at getting 20,000 people a year off sickness benefits and into work.
The Government says the new medical test, to be introduced in October this year alongside the new Employment and Support Allowance, will assess what an individual can do - rather than cannot do.
Everyone applying for the new allowance will have to take the test, and it is estimated half of those will not pass.
It will replace the current Personal Capability Assessment, which is weighted more towards a person's physical disability and bases itself around assessing people's incapability for work.
Professor Sayeed Khan, the chief medical adviser to manufacturers' group the EEF, welcomed Mr Johnson's move.
Prof Khan said on the BBC Radio 4 Today programme: "I think there is a need to look for something different and trialling a new sick note is worthwhile because nobody likes the current system.
"It's much better for the patient's health to be at work doing something and keeping in touch. It's much better for the employer to know what is going on and what they can do to help."
But Dr John Canning, a member of the British Medical Association's GP committee, told the programme: "I'm surprised how few employers actually want to get people back to work.
"The vast majority of people I see... are not at all keen on getting people back to work. They want people who are 100% fit or not at all.
"The key problem here is with the employers and not with the GPs."
Register for free to continue reading
Registration is a free and easy way to support our truly independent journalism
By registering, you will also enjoy limited access to Premium articles, exclusive newsletters, commenting, and virtual events with our leading journalists
Already have an account? sign in
Register for free to continue reading
Registration is a free and easy way to support our truly independent journalism
By registering, you will also enjoy limited access to Premium articles, exclusive newsletters, commenting, and virtual events with our leading journalists
Already have an account? sign in
Join our new commenting forum
Join thought-provoking conversations, follow other Independent readers and see their replies