David Cameron offshore fund: Just 8 per cent of Brits surprised by revelations in the 'Panama Papers'
Exclusive: Five-in-six Brits are unsurprised by the allegations made in the biggest leak in journalistic history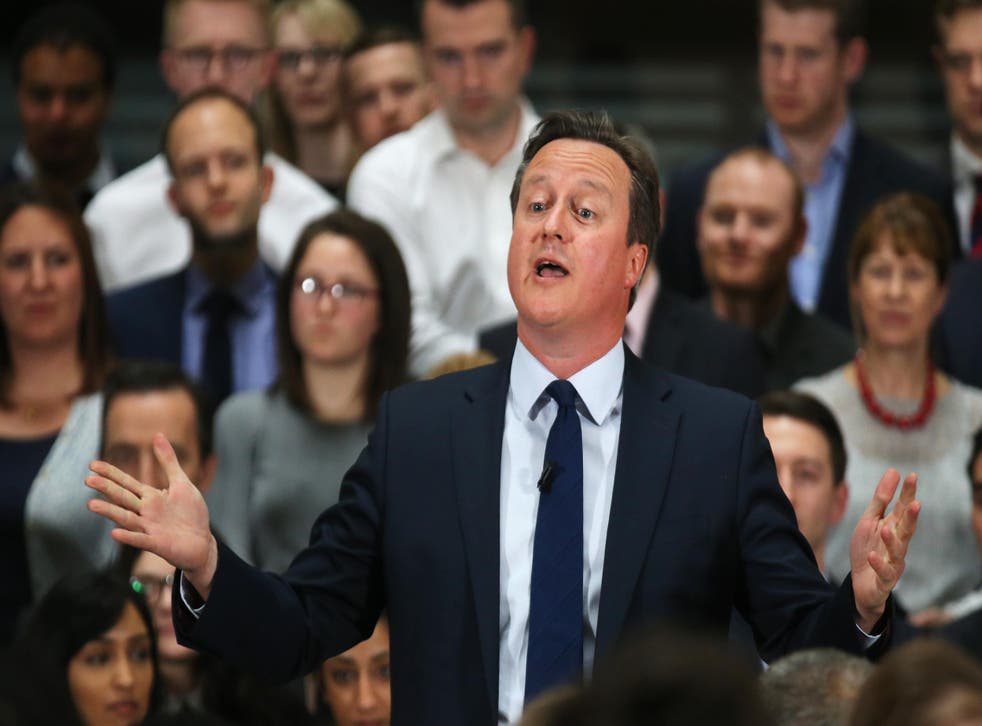 A majority of Brits are "not surprised at all" and another third are "not particularly surprised" about the allegations made in the 'Panama Papers', according to a new poll by YouGov, seen exclusively by The Independent.
A total of 82 per cent of Brits – or five-in-six people – are unsurprised by the revelations, with just 8 per cent of the population expressing surprise at this week's news.
Yet even then, only 2 per cent of people are "very surprised" with the news, with the other 6 per cent only somewhat surprised.
Just 9 per cent of those polled were not sufficiently acquainted with the story to comment (and 2 per cent were unsure). That leaves 91 per cent of those who expressed an opinion as unsurprised.
The findings put into perspective one of the biggest leaks in journalistic history.
They reveal the mindset of a general public so cynical about the actions of the powerful that 11.5 million documents on their actions over the past 40 years has shocked very few.
The 'Panama Papers' have claimed that associates of Vladimir Putin are owners of $2bn held offshore; the President of UAE is behind a £1bn property empire in London; and that political leaders or their relatives in 40 other countries appear to have profited from offshore tax arrangements.
10 of the biggest tax havens in the world

Show all 10
David Cameron was last night revealed to be among them, and YouGov's poll concluded before his confession on ITV News.
Number 10 had already said that: "There are no offshore funds which the PM or his family will benefit from in future," suggesting they may have profited in the past.
It is unclear how shocked the public may have been by these new revelations.
YouGov surveyed a nationally representative sample of 1,600 people, giving their poll a margin of error of less than 2.5 percentage points.
Only 4 per cent of those over 65 were unfamiliar with the story, but the news had not reached as many as 22 per cent of 18-24 year olds (shown in orange in the chart below).
Levels of shock were unaffected by political affiliation, age, gender, social grade or region. In every category, at least five-in-six of those who expressed an opinion could be said to have expected the story.
Join our new commenting forum
Join thought-provoking conversations, follow other Independent readers and see their replies