Justice Secretary Liz Truss to speed up appeals lodged by asylum seekers and foreign criminals
'It is vital that foreign nationals who have no right to remain in the country should be removed as quickly as possible', Ms Truss said
Ashley Cowburn
Political Correspondent
Tuesday 18 April 2017 00:16 Comments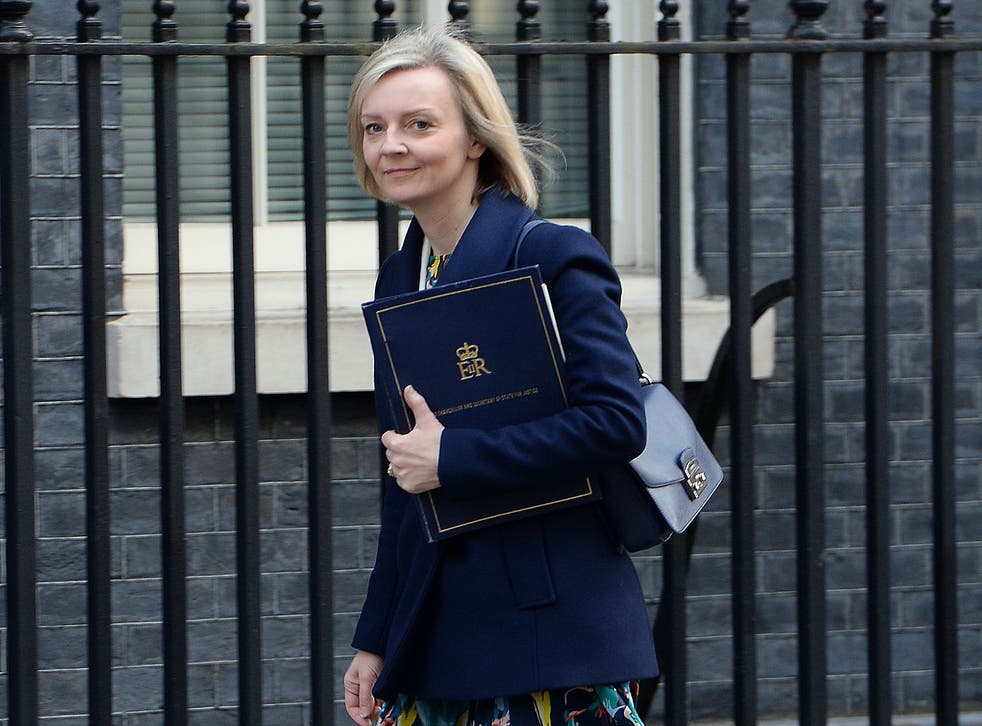 Thousands of appeals lodged by asylum seekers and foreign criminals attempting to remain in Britain will be fast tracked under proposals being brought forward by Liz Truss, the Justice Secretary.
On Tuesday ministers will unveil plans for a new process to speed up cases lodged by overseas nationals held in detention, and accelerate the removal of those with no right to remain.
The rules would apply to detainees who appeal against a Home Office decision to remove them from the country, including foreign offenders and failed asylum seekers.
If the Independent Tribunal Procedure Committee (TPC), which sets the rules for tribunals, approves the proposals, officials say the system could speed up around 2,000 cases a year and save the taxpayer an estimated £2.7m.
Ms Truss said: "It is vital that foreign nationals who have no right to remain in the country should be removed as quickly as possible.
"We must ensure that foreign criminals and failed asylum seekers are not exploiting the justice system by attempting to stay in the UK after their claims have been rejected. Our proposals are also better for detainees as it will see their detention time cut."
Last year a report from the influential Home Affair Select Committee claimed that more than 13,000 foreign criminals were awaiting deportation from the UK, including thousands of European citizens.
Before the EU referendum last year and while Theresa May was still Home Secretary said that foreign nationals who commit crimes in the UK "should in no doubt of our determination to deport them". She also claimed that being in the EU gives the UK access to criminal records sharing and prisoner transfer agreements "which help us better identify people with criminal records, and allow us to send foreign criminals back to their home countries to serve their sentences".
The proposals will aim to address a gap in the regime left after ministers were forced to scrap previous arrangements following legal challenged. From 2003 the Detained Fast Track (DFT) system was used to accelerate asylum cases that could be decided quickly.
But the regime was quashed in July 2015 after the Court of Appeal upheld a finding by the High Court that the rules were unlawful due to the speed of the process coupled with a lack of sufficient safeguards for those making appeals. It kept asylum seekers in detention while a decision was made on their case.
The system was intended for only the most straightforward cases, to cut down the administrative burden and the risk of people disappearing. But instead victims of torture, human trafficking and rape are wrongly caught in it, one High Court judge said at the time.
Additional reporting by Press Association
Register for free to continue reading
Registration is a free and easy way to support our truly independent journalism
By registering, you will also enjoy limited access to Premium articles, exclusive newsletters, commenting, and virtual events with our leading journalists
Already have an account? sign in
Join our new commenting forum
Join thought-provoking conversations, follow other Independent readers and see their replies