Justine Greening resigns from Government after refusing to take new role in Theresa May's reshuffle
The Prime Minister is said to be 'disappointed' by her departure from government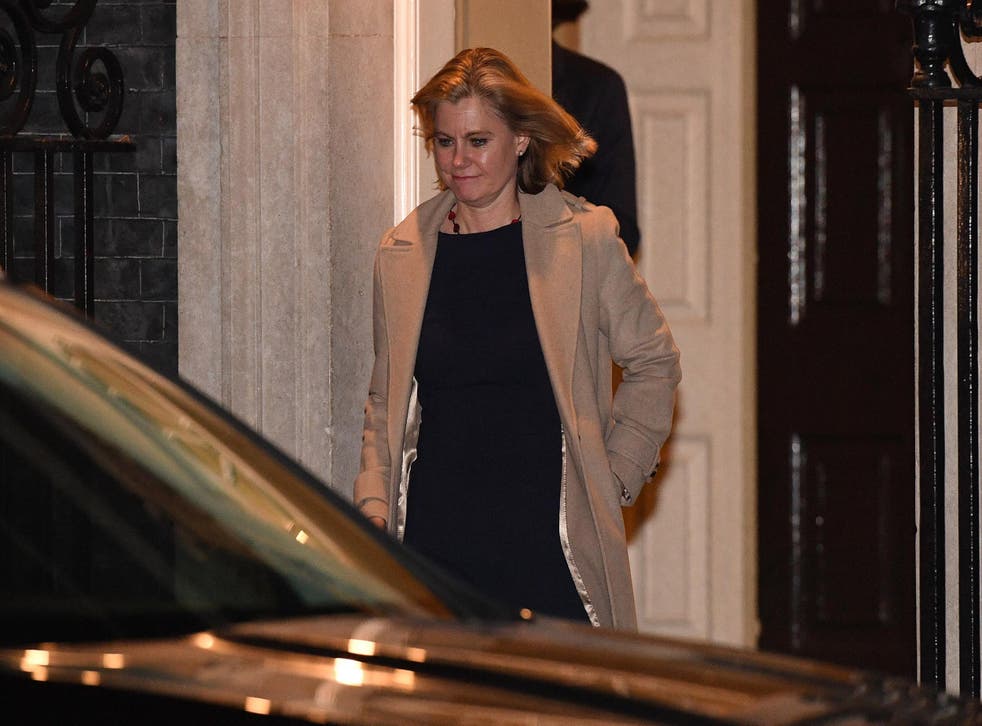 Justine Greening has quit her job as education secretary after Prime Minister Theresa May tried to move her to another department in her latest reshuffle.
After a standoff during a gruelling three-hour meeting in Downing Street on Monday, Ms Greening walked out of the Cabinet.
The former minister was pushing to stay in her education brief and was unwilling to accept a different job offered to her by the Prime Minister.
Downing Street aides said Ms May was "disappointed" but respected Ms Greening's decision to leave.
Ms Greening had been promoting her achievements at the Department for Education in recent days after facing criticism from Ms May's allies.
She had been attacked for not being as loyal to Ms May as others and not being on the same wavelength as her over her education reforms.
But as Ms Greening received word that she was being pushed out of her department, she began a counteroffensive at the weekend touting rising school standards and new measures to boost literacy.
Justine Greening refuses to comment ahead of cabinet reshuffle
The Prime Minister offered Ms Greening a job at the Department for Work and Pensions, but failed in her attempt to keep the minister from quitting in protest at the move from education.
Ms Greening was succeeded as Education Secretary by Damian Hinds, who was promoted from being a junior Work and Pensions Minister.
The way Ms Greening left the Government could cause a headache for the PM when the Putney MP, who backed Remain in the referendum campaign, returns to the backbenches.
Join our new commenting forum
Join thought-provoking conversations, follow other Independent readers and see their replies