Ken Clarke urges Michael Gove to pull out of Tory leadership race to stop 'adding farce to tragedy'
Mr Clarke said the former Education Secretary would struggle to gain MPs' trust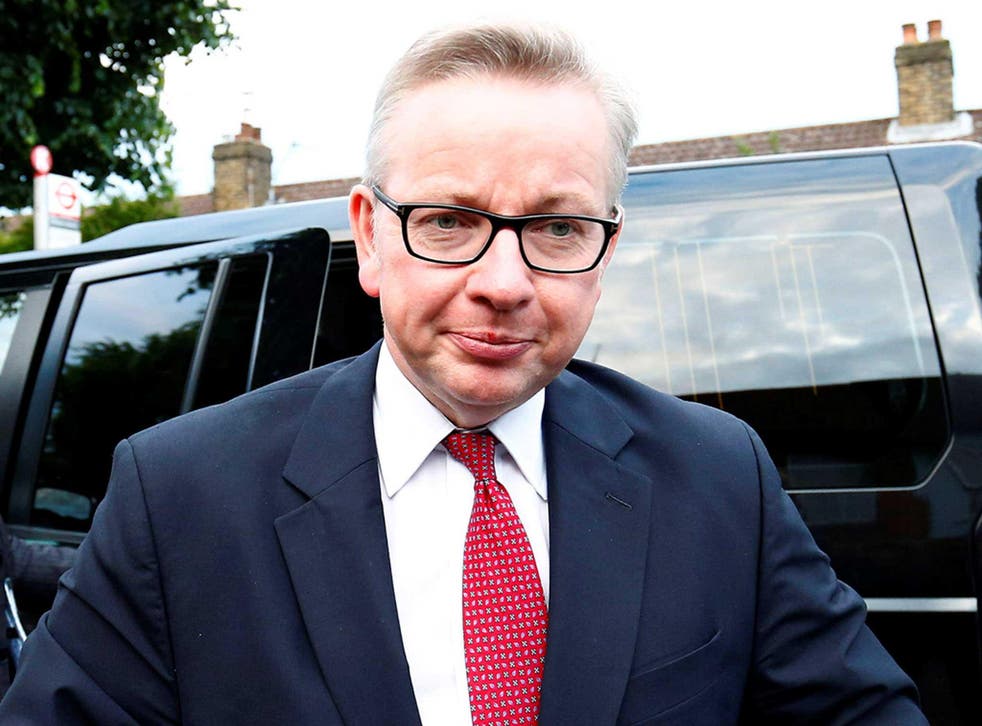 Michael Gove should pull out of the Conservative leadership race, party grandee Ken Clarke has said, condemning his political manoeuvring as "suitable for an election to a student union".
Warning that the race to become Prime Minister was descending into "farce", the former Chancellor and three-time leadership contender said the party needed to choose a new leader "as quickly and sensibly as we possibly can", to give the country direction and stabilise the economy in the wake of the Brexit vote.
He said that Mr Gove's decision to torpedo his ally Boris Johnson's campaign and enter the race himself made it unlikely that he could win the trust of colleagues as Prime Minister, and that he should therefore stand down to "speed up the process".
Mr Gove will set out his plans for leadership in a speech on Friday morning. With Westminster still coming to terms with the dramatic events of Thursday, which saw Mr Johnson' shock withdrawal from the race, Theresa May has emerged as the clear frontrunner.
Two more Cabinet ministers – Defence Secretary Michael Fallon and Transport Secretary Patrick McLoughlin – have declared their support for Mrs May, and she was also endorsed by the Daily Mail newspaper.
If Mr Gove were to withdraw, it would not automatically end the race, but it could potentially enable Mrs May to open up a runaway lead, forcing the other candidates – Liam Fox, Andrea Leadsom and Stephen Crabb – to concede early.
"In the national interest we've got to select a Prime Minister as quickly and sensibly as we possibly can," Mr Clarke told BBC Radio 4's Today programme. "There is a real threat to our economy until we make some progress. We need somebody in office who can carry the confidence of all his or her colleagues and make sure that we reassure investors and reassure businesses that we know what our economic and trading relationships are going to be.
"I would be pleasantly surprised if we don't have a recession in the next 12 months. It's going to need a very good Prime Minister who knows clearly what he or she wants to do to avoid that.
The favourites in the Tory leadership race

Show all 5
"I do think Michael Gove would do us all a favour if were to stand down and speed up the process."
On the events of the past week, he said: "We don't want to add to tragedy too much of an air of farce."
"For [Mr Gove] to emerge now as Prime Minister saying: 'I'm now going to reunite the party, I have a clear vision of what I'm going to do,' seems to me unlikely.
"This kind of public performance, so early in your programme, [is] more suitable for an election to a student union than it is to be PM of this country at a time of grave, grave potential crisis," he added.
Speaking to the same programme, Mr Fox, also compared the Johnson-Gove split to "the politics of the Oxford Union".
"I think it was a distraction, we need Brexit for grown ups and we need to be talking about the big issues," he said.
The five leadership contenders now have until Tuesday before facing a vote among the party's 329 MPs. The MP with the fewest votes is eliminated in the first round of voting, and process repeated until only two candidates remain, at which point the contest is opened up to a vote among the full Conservative membership, with a winner announced on September 9.

Register for free to continue reading
Registration is a free and easy way to support our truly independent journalism
By registering, you will also enjoy limited access to Premium articles, exclusive newsletters, commenting, and virtual events with our leading journalists
Already have an account? sign in
Register for free to continue reading
Registration is a free and easy way to support our truly independent journalism
By registering, you will also enjoy limited access to Premium articles, exclusive newsletters, commenting, and virtual events with our leading journalists
Already have an account? sign in
Join our new commenting forum
Join thought-provoking conversations, follow other Independent readers and see their replies