Ken Livingstone says only 'biased or rigged jury' could conclude he breached Labour's rules
Ahead of his suspension hearing on Thursday the former Mayor of London has published his submission to the party's NCC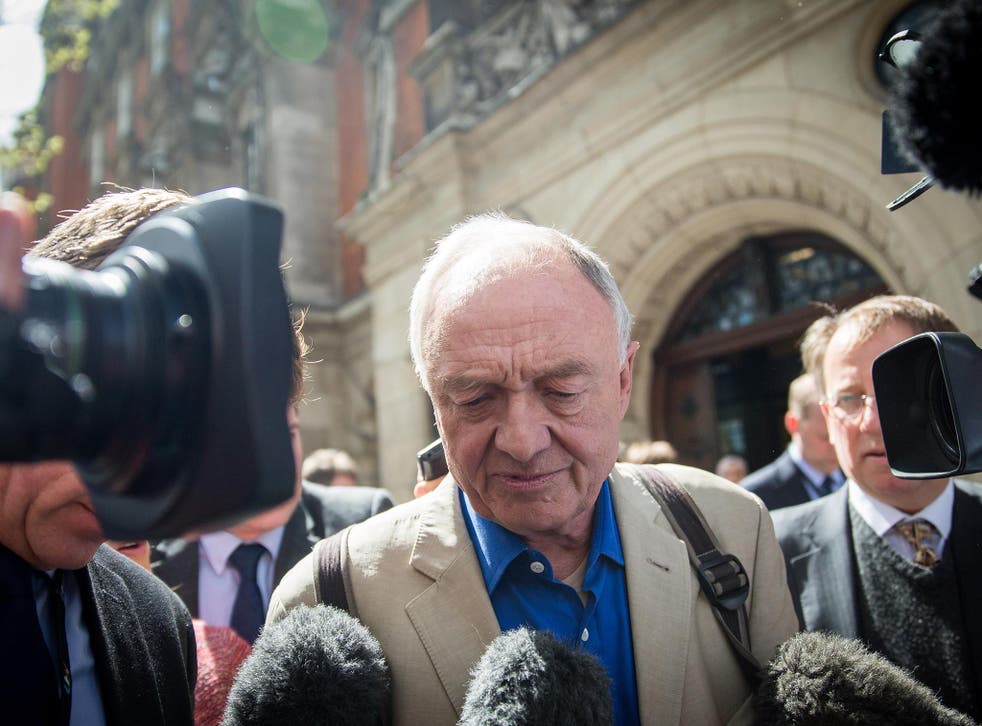 Ken Livingstone has claimed only a "biased or rigged jury" could conclude he breached Labour party rules ahead of his suspension hearing later this week over anti-Semitism claims.
In his 17-page submission to the party's national constitutional committee (NCC), which will decide on Thursday whether to expel Mr Livingstone, he said it has been an "absurd waste" of Labour's resources for its staff to assemble a "500 page dossier of material to attack me".
But the former Mayor of London added he had "no intention" to cause offence and was "sorry if his remarks did so".
Mr Livingstone was suspended from the party 11 months ago for "bringing the party in disrepute" after he was accused of anti-Semitism and making offensive comments about Hitler supporting Zionism.
In the submission to the NCC Mr Livingstone says it is "unfortunate that Labour party officials are pursuing this disciplinary against me, particularly in such a partisan way".
He adds the case against him is a "political charge" and not whether Labour's rules have been broken. Mr Livingstone continued, claiming he had "raised the issue of collaboration between Hitler and a section of Zionism in the early 1930s" as a result of misunderstanding during a BBC London interview.
He said "supporters of Israel" had called on Labour to expel him to "silence" his criticism of "Israeli aggression".
In a reference to the US anti-Communist witch-hunts of the 1950s, he said: "Some are seeking a type of McCarthyism, where accusations are made without proper regard for evidence in order to restrict political discussion."
Mr Livingstone said: "I did not say or suggest that Hitler was a Zionist. I did not make any equation of Hitler and Zionism. I neither criticised the transfer agreement or the section of Zionism that participated in the agreement. I did not draw any historical parallels with the situation today anywhere, including with the conflict between Israel and Palestine.
"Any suggestion that my intention was to draw equivalence between Nazism and Zionism is entirely false.
"It has been suggested that my comments were offensive. For the sake of absolute clarity, I reiterate that I had absolutely no intention for my remarks to cause offence, least of all to Jewish people, and I am sorry if they did."
In an interview with The Independent Mr Livingstone also compared the NCC's quasi-judicial practices to the North Korean regime. The hearing will be in private and the committee's 11 members are not publicised to avoid outsider influence.
"It's absolutely outrageous that such a serious smear is made and then the hearing is going to be in private," he said. "I mean, it's more like North Korea. It's literally the sort of hearing you'd expect in some dictatorship – not in a modern democracy."
Mr Livingstone, who also hired Michael Mansfield QC to represent him, added he was expecting to be expelled from the party at the hearing but vowed to challenge the decision in a judicial review.
Register for free to continue reading
Registration is a free and easy way to support our truly independent journalism
By registering, you will also enjoy limited access to Premium articles, exclusive newsletters, commenting, and virtual events with our leading journalists
Already have an account? sign in
Register for free to continue reading
Registration is a free and easy way to support our truly independent journalism
By registering, you will also enjoy limited access to Premium articles, exclusive newsletters, commenting, and virtual events with our leading journalists
Already have an account? sign in
Join our new commenting forum
Join thought-provoking conversations, follow other Independent readers and see their replies