Ken Livingstone claims votes may have been lost amid accusations he created Jewish 'backlash' to Labour
'He has caused grotesque offence to the Jewish population in Prestwich with his absolutely awful comments'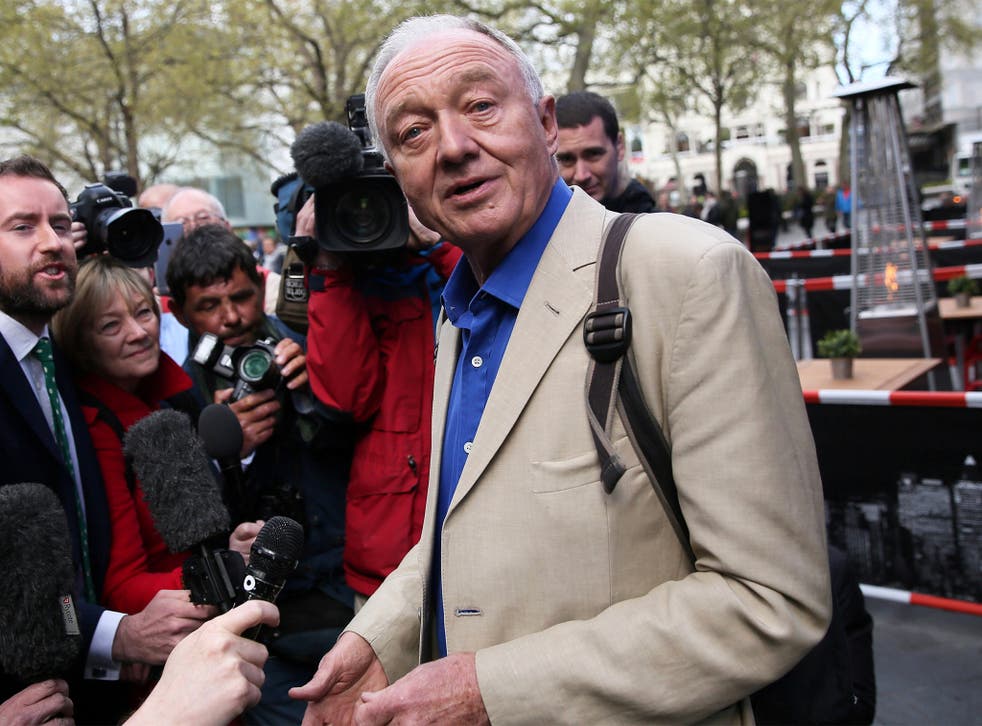 A Labour councillor has blamed Ken Livingstone for the loss of two council seats in Bury, the area with the UK's second biggest Jewish population.
Alan Quinn said Mr Livingstone's controversial comments that Adolf Hitler supported Zionism had offended Jewish voters in Prestwich and accused the former London mayor of causing a "backlash against the Labour party".
"It's down to one person, and that's Ken Livingstone. He has caused grotesque offence to the Jewish population in Prestwich with his absolutely awful comments."
"Our councillors put their hearts and souls into representing the area and there really is no place in the Labour Party for bigots like Ken Livingstone," Mr Quinn told the Manchester Evening News.
Labour lost out to the Conservatives by a 22 per cent swing in Mr Quinn's ward of Sedgley. The party also lost to the Liberal Democrats in the Holyrood ward.
Mr Livingstone, who has been suspended from the Labour party over his comments, told BBC News the antisemitism row had "definitely been damaging" to the Labour party.
But he blamed the right-wing Labour MPs "who made this into a great issue and demanded my suspension," saying they have "cost us seats".
Several local councillors have been suspended since the furore started over a Facebook post shared by Bradford West MP Naz Shah in 2014.
The post showed a map of Israel superimposed on a map of the USA, with the caption: "Solution for Israel-Palestine conflict: relocate Israel into United States".
Labour antisemitism row: What Livingstone said

Show all 14
Then Ken Livingstone fanned the flames by claiming Adolf Hitler was a Zionist while defending her in a radio appearance.
Both politicians have been suspended from the party, and Jeremy Corbyn has launched an independent investigation into anti-Semitism allegations.
In an interview with Sky News, Mr Livingstone defended Labour's performance in the elections.
He said: "What we've seen right the way up to this election was talk about how many hundreds of seats Labour would lose. That hasn't happened. The base is there, and it's solid."
Mr Livingstone said "far-right Labour MPs" had caused attention to be diverted from Mr Corbyn's anti-austerity programme and economic policy.
"What was disgraceful was the group of MPs - the embittered old Blairites - who want to get rid of Jeremy saw this as an opportunity to make all sorts of allegations and smears in the hope that would divert attention and damage us massively."
"But Labour's still done very well... A lot of people have just ignored all that nonsense and gone out and supported Jeremy," he said.
Register for free to continue reading
Registration is a free and easy way to support our truly independent journalism
By registering, you will also enjoy limited access to Premium articles, exclusive newsletters, commenting, and virtual events with our leading journalists
Already have an account? sign in
Register for free to continue reading
Registration is a free and easy way to support our truly independent journalism
By registering, you will also enjoy limited access to Premium articles, exclusive newsletters, commenting, and virtual events with our leading journalists
Already have an account? sign in
Join our new commenting forum
Join thought-provoking conversations, follow other Independent readers and see their replies