Almost half of Labour's MPs sign letter criticising decision to allow Ken Livingstone to remain in party
Eight shadow cabinet members among those expressing anger at disciplinary panel's verdict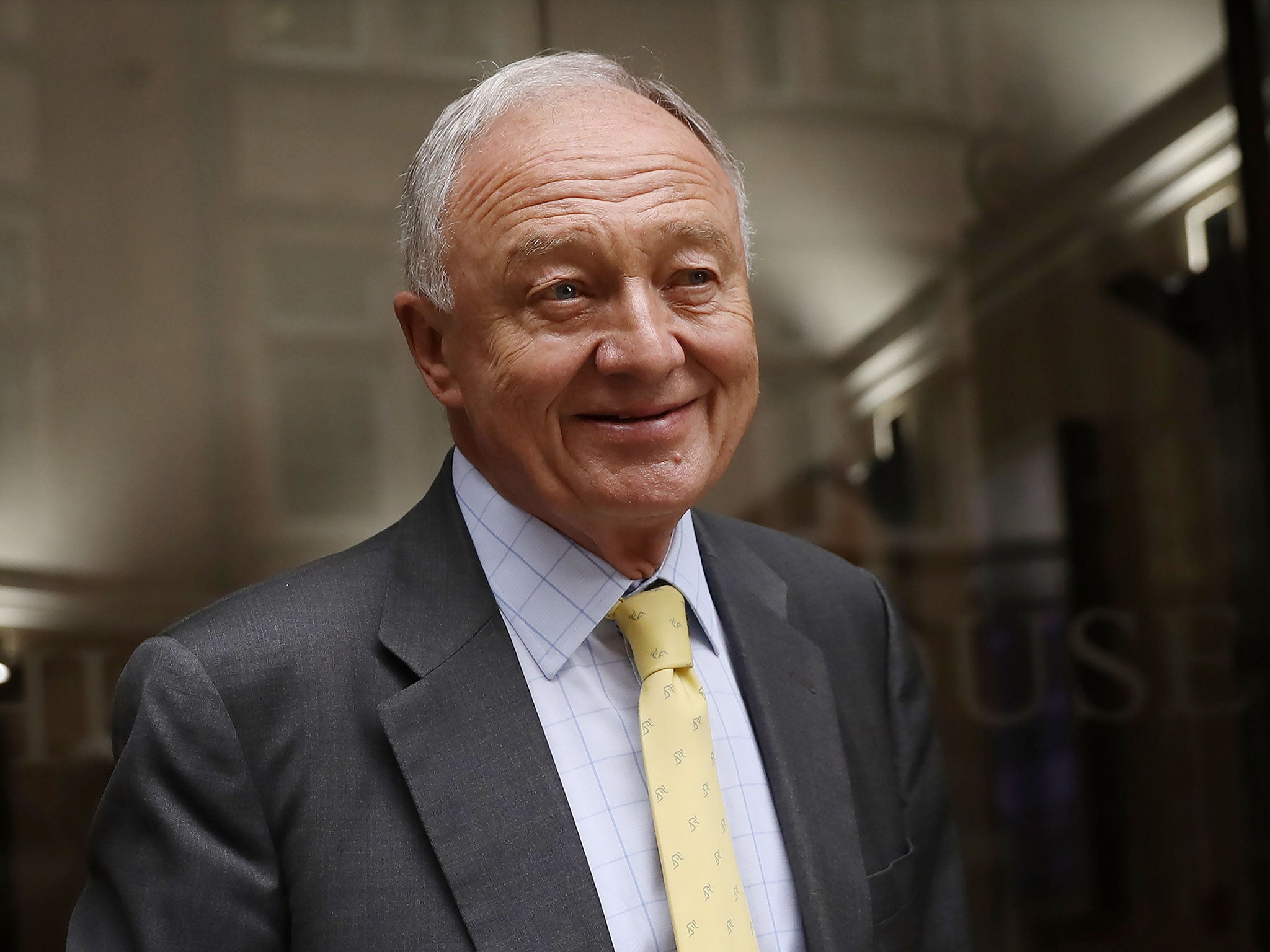 Almost half of Labour's 229 MPs have signed an open letter warning that the decision not to expel Ken Livingstone over allegedly anti-Semitic comments is a "betrayal" of the party's values.
A total of 107 MPs, along with 48 Labour peers, put their name to the Jewish Labour Movement statement criticising the party's National Constitutional Committee (NCC) for handing Mr Livingstone an additional one-year suspension from holding office in the party but re-instating him as a member.
The disciplinary hearing related to comments made by the former London mayor last April in which he suggested Adolf Hitler had "supported Zionism before he went mad and ended up killing six million Jews".
"This week the institutions of the Labour Party have betrayed our values" the statement said.
"We stand united in making it clear that we will not allow our party to be a home for anti-Semitism and Holocaust revisionism.
"We stand with the Jewish community and British society against this insidious racism. This was not done in our name and we will not allow it to go unchecked."
The signatories include eight shadow cabinet ministers, among them shadow Education Secretary Angela Rayner, Barry Gardiner, the shadow Environment Secretary, and Nia Griffith, the shadow Defence Secretary.
The statement's supporters are drawn from both the moderate and "soft left" parts of the Labour Party, but, with the exception of Ms Rayner, none of Mr Corbyn's parliamentary allies have signed.
It follows a day in which Labour's NCC was widely condemned for its decision not to expel Mr Livingstone from the party.
Labour antisemitism row: What Livingstone said
Show all 14
Mr Corbyn himself called the former Mayor of London's comments "grossly insensitive" and suggested he would ask the party's ruling body, the National Executive Committee (NEC) to look at the matter. That raises the prospect that Mr Livingstone could face further punishment.
"Ken Livingstone's comments have been grossly insensitive, and he has caused deep offence and hurt to the Jewish community", Mr Corbyn said.
"It is deeply disappointing that, despite his long record of standing up to racism, Ken has failed to acknowledge or apologise for the hurt he has caused. Many people are understandably upset that he has continued to make offensive remarks which could open him to further disciplinary action.
"Since initiating the disciplinary process, I have not interfered with it and respect the independence of the party's disciplinary bodies. But Ken's subsequent comments and actions will now be considered by the National Executive Committee after representations from party members."
Jeremy Corbyn: Ken Livingstone needs to apologise for anti-Semitic remarks
Dozens of Labour MPs voiced their anger in the hours after the ruling was announced.
Tom Watson, the party's Deputy Leader, said he was "ashamed" while Jon Ashworth, the Shadow Health Secretary, said he "really can't understand" how the NCC "think this is an acceptable sanction". Sadiq Khan, the Mayor of London, said he was "deeply disappointed".
However, Mr Livingstone remained defiant.
"Today's Labour Party panel extended my suspension for another year because of my political views, not because I have done anything to harm the Labour Party", he said.
Asked if he wanted to apologise to Jewish people who had been offended by his comments, the former London mayor replied: "I apologise for the offence caused by those Labour MPs who lied and said I said Hitler was a Zionist".
Join our commenting forum
Join thought-provoking conversations, follow other Independent readers and see their replies