Kurdistan delegation led by Tory millionaire Nadhim Zahawi raises concerns that MPs will be vulnerable to lobbying
Zahawi leads cross-party group to oil field run by company he has shares in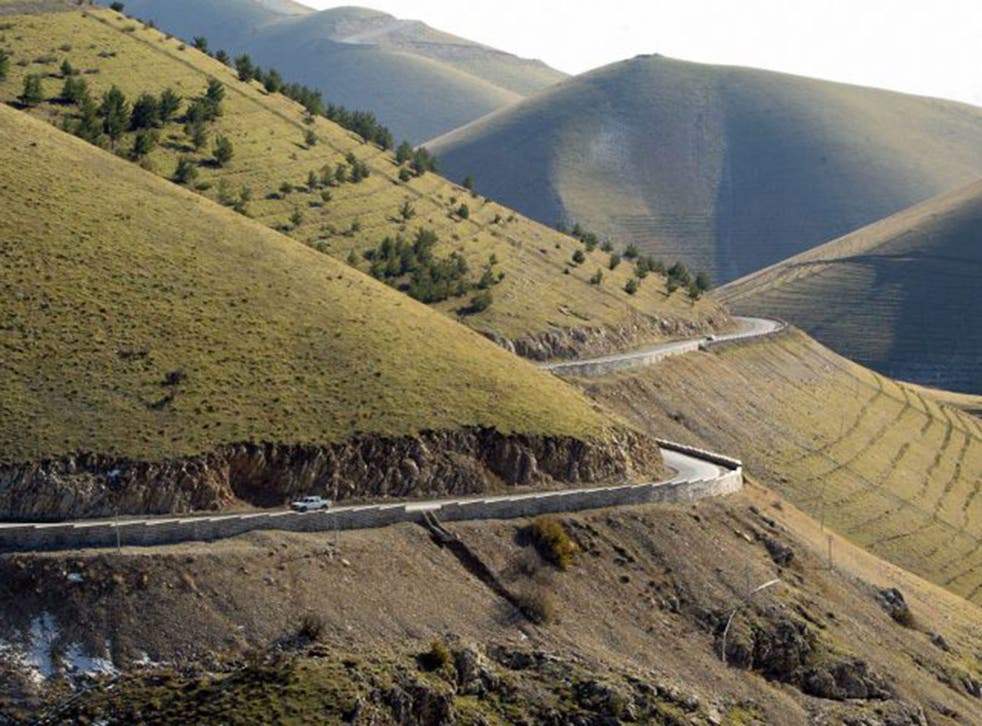 The All-Party Parliamentary Group for Kurdistan, which is chaired by a prominent Conservative MP, was funded in part by one of the region's biggest oil firms, it has emerged.
Millionaire Tory Nadhim Zahawi recently led a delegation of MPs on a four-day trip to the region in his role as co-chair of the APPG on Kurdistan. The locations they visited included an oil field operated by another energy firm in which Mr Zahawi has publicly declared he has shares.
Also in attendance was Gary Kent, who is paid directly by Gulf Keystone Petroleum International to provide secretariat services for the APPG. Gulf's parent company, which is listed on the London Stock Exchange but registered in Bermuda, is a major oil player in Kurdistan.
The fact that Mr Kent's services to the APPG are paid for by Gulf Keystone is fully disclosed on its Parliamentary entry and such funding is entirely permissible under Parliamentary rules. But those rules themselves will come under scrutiny today as MPs debate whether APPGs could be vulnerable to lobbying and conflicts of interest.
The Kurdistan APPG's report on its own delegation's visit noted that three weeks later both Mr Zahawi and Mr Kent returned to the region to attend the annual Iraq-Kurdistan Oil and Gas Conference in Erbil.
The Kurdistan Regional Government (KRG), which also provides "additional administrative services" for the APPG, paid for the MPs' visit in November 2013 and also Mr Kent's trip to the conference, which was attended by 850 executives from the energy industry.
Mr Zahawi, who was born in Baghdad to Kurdish parents and whose family fled Saddam Hussein's regime in the 1970s, told Parliament in a debate on UK-Kurdistan bilateral relations last year that it should come as "no surprise" that he has "significant interest" in the region.
Mr Zahawi, who has been invited as a speaker at each of the three annual oil and gas conferences since the inaugural event in 2011, told The Independent he attended in "a personal capacity" and that his trip was not funded by the APPG or KRG.
MPs will debate a motion in the Commons today to implement proposals from their Standards Committee on regulating their activities.
Following the resignation of MP Patrick Mercer, who created an APPG as part of a paid lobbying effort, there is anxiety that such groups can be vehicles for improper lobbying. But there is also concern that tighter rules could destroy groups which many believe do valuable work. There is no suggestion of any impropriety in relation to the Kurdistan APPG.
Labour MP John Mann said the proliferation of APPGs has raised questions of transparency and welcomed today's Commons debate.
He said: "Some APPGs don't advertise what they are doing which brings into question what they are there for. In particular, why are people having a secretariat paid for by big business? There might be a very good reason for that but it needs to be totally up front and if there's money and profits involved we need to know who is benefiting. Transparency is key."
On the APPG's itinerary during its trip in November last year was a visit to an oil field run by Genel Energy, the Anglo-Turkish oil and gas exploration firm run by former BP boss Tony Hayward. Mr Hayward has also attended the Iraq-Kurdistan Oil and Gas Conferences, having been invited to speak each year,
Genel Energy was formed from the $2.1bn merger of UK-based Vallares Plc with Turkish-based Genel Enerji in 2011. During his time promoting UK-Kurdistan economic links in his role as co-chair of the APPG on Kurdistan, Mr Zahawi became a major shareholder in Genel Energy.
He declared the investment last June in the MPs' register of interests and such investment is permissible under parliamentary rules. The Stratford-upon-Avon MP declined to answer questions from The Independent on what the value of his shareholding is.
According to Parliamentary rules, an MP must register a shareholding if its value is at least 100 per cent of their salary – which for a backbench MP is currently £67,060.
Last November the Commons Standards Committee proposed a package of reforms "to improve transparency, accountability and clarity" on APPGs. Their report said: "APPGs can do a great deal of good, but it is reasonable to ask questions about their sources of funding and about external influences on their activity".
MPs on the standards committee welcomed the decision last year to withdraw Commons passes from APPG staff but said there was still "great concern" over their susceptibility to lobbying.
The committee cited a survey of MPs where 48 per cent of respondents agreed with the proposition that APPGs were prone to be manipulated by lobby groups for their own purposes.
Labour has also asked Mr Zahawi to answer questions on whether there has been any blurring of business interests with the APPG. Shadow Cabinet Office Minister Jonathan Ashworth said: "As co-chair of the All Party Parliamentary Group on Kurdistan and a member of David Cameron's No 10 Policy Board he needs to ensure no conflicts of interest have arisen."
Mr Zahawi told The Independent: "Genel Energy is a well-respected PLC registered in the UK with interests across the Middle East and Africa, not just in Kurdistan. Like many thousands of other investors I chose to buy their shares, that are publicly traded on the UK stock exchange, on the strength of their business. I have never spoken with Tony Hayward about my shareholding nor have I been privy to any insider information.
"My ownership of shares in Genel Energy is properly declared in the Register of Member Interests. I do not mix my personal interests with my work as a member of the APPG. Should MPs never invest in UK companies that have business interests in a country in which they travel to as a parliamentarian? Would that include European countries, or America?"
Mr Zahawi insists the APPG is not "open to any improper lobbying". He said: "The secretariat sponsorship is declared in the proper way and no member of the group has ever lobbied or acted in any way for Gulf Keystone." Addressing his trip to the oil conference, he added: "My visit was not a follow-up visit nor was it with Mr Kent. I did not attend any meetings with Mr Kent. I did not travel with Mr Kent. I was attending in a personal capacity. As you know I am of Kurdish heritage so do visit the region regularly and did so before becoming a member of Parliament. Since entering Parliament I have always made sure that my personal visits are completely separate."
Gary Kent said the APPG is not open to improper lobbying. He said: "I have not advocated or lobbied for [Gulf Keystone]. I am not expected to do so and have no expertise in energy issues in any case. The financial support given to the APPG is properly declared in Parliament and only enables me to help our independent advocacy of improved links between the UK and the Kurdistan Region.
"Our absolute priority is that British companies and public institutions such as universities don't miss the opportunity to contribute to the renewal of the Kurdistan Region for their mutual benefit." A spokesman for Genel Energy said neither the company nor Mr Hayward would comment.
Join our new commenting forum
Join thought-provoking conversations, follow other Independent readers and see their replies