Former Labour MP demands antisemitism investigation findings published before general election
Luciana Berger calls on Equalities and Human Rights Commission to publish report so 'it can inform voters' decisions'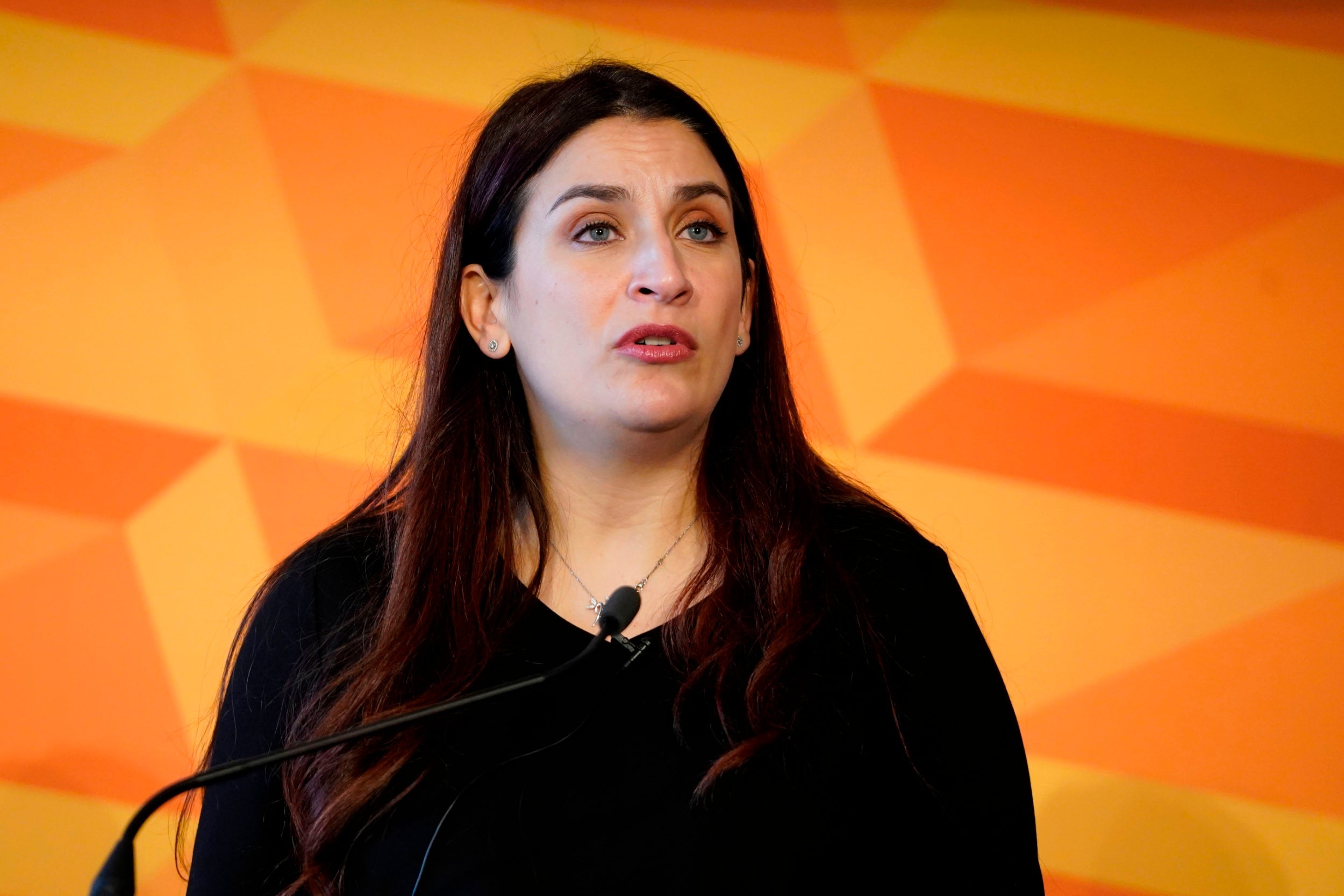 A former Labour MP has called on the equalities watchdog to publish its findings of a major investigation into allegations of antisemitism in Jeremy Corbyn's party.
Luciana Berger, who is now contesting Finchley and Golders Green for the Liberal Democrats, also accused the Labour leader of having "failed" to properly deal with anti-Jewish racism.
Speaking as the Lib Dems unveiled their election promises on equalities and human rights issues, Ms Berger said the Equality and Human Rights Commission (EHRC) should publish its work before voters head to the polls on 12 December.
The EHRC has not revealed any timeframe for the Labour investigation, but the organisation told The Independent it is still ongoing and will not be concluded before the end of 2019.
Launched in May, the investigation seeks to determine "whether unlawful acts have been committed by the party" and "whether the party has responded to complaints of unlawful acts in a lawful, efficient and effective manner".
Top 10 marginal seats to watch at the general election
Show all 10
Ms Berger told Lib Dem members gathered in central London: "The Labour Party is now subject to a statutory investigation by the Equalities and Human Rights Commission. Be under no doubt – the threshold to initiate that process is incredibly high."
"I implore the Commission to publish its findings before 12 December, so that it can inform voters' decisions," she added.
"In any other circumstance this catalogue of disgrace would prompt the resignation of a party leader. Instead, good Labour people tweet their outrage at what is happening in their party, but continue to sponsor not only Jeremy Corbyn's leadership, but him becoming prime minister at this next general election."
Addressing her own experience in the party, she said: "As a party with anti-racist history, never did I think that I would be forced out of the Labour Party because of anti-Jewish racism. But that is what has happened and I'm not the only one."
"Jeremy Corbyn's leadership has changed everything. I went from being a Labour MP to being seen as a Jewish MP – one that was at the receiving end of storms of anti-semitic insults and harassment.
"The problem is is that the tone is set from the top. Jeremy Corbyn and his team have created a party machine which protects and normalises anti-semitic ideas and individuals."
Introducing Ms Berger, the actor Eddie Marsan, who said he had voted for the Labour Party in every general election since 1987, also lashed out at the party's handling of antisemitism.
Speaking about Mr Corbyn, he said: "I think you are either antisemitic or you are ignorant...either way that should disqualify you from being the leader of the Labour Party and the prime minister."
Speaking alongside Ms Berger, the Liberal Democrats's City of Westminster candidate Chuka Umunna also criticised the Conservative Party's "nationalism", as he recalled Boris Johnson's comparison of women wearing the niqab to letterboxes and bank robbers.
"You can take on the nasty, ugly nationalism we are seeing around the world and in our country, or you can turn a blind eye to it like Labour and the Conservatives," he added.
Join our commenting forum
Join thought-provoking conversations, follow other Independent readers and see their replies