Labour calls for parliamentary investigation into Israeli official's threat to 'take down' critical British minister
Shadow Foreign Secretary calls for the Foreign Affairs Select Committee to probe the 'extremely disturbing' comments about a 'pro-Arab' government minister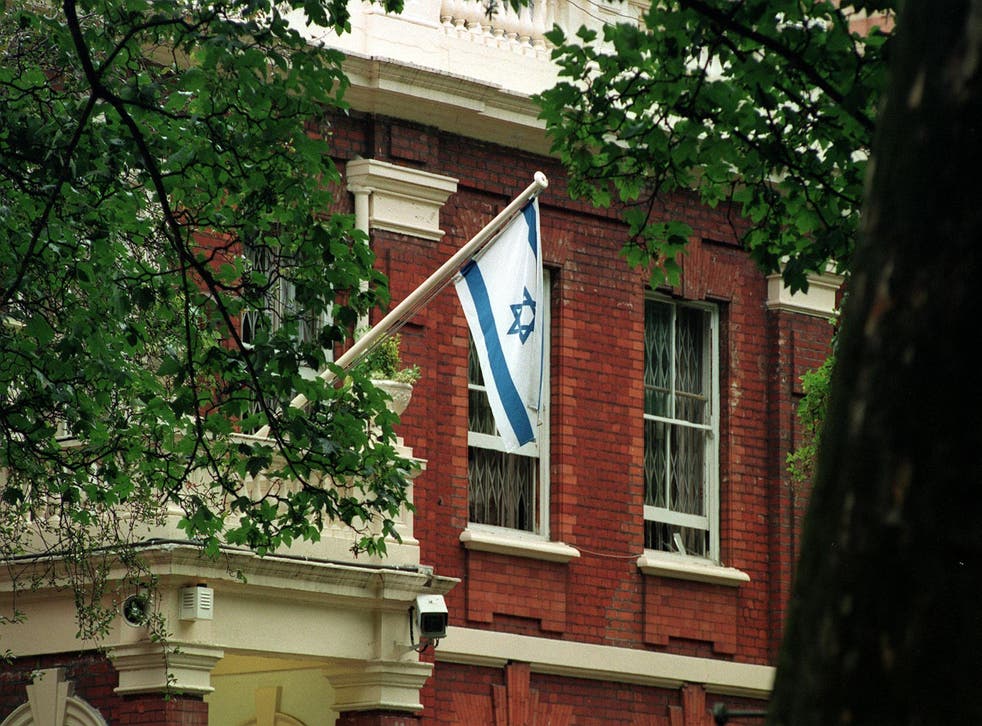 Labour has called on an influential committee of MPs to investigate an Israeli official's threat to "take down" a critical British minister – after the Government refused to.
Emily Thornberry, the Shadow Foreign Secretary, suggested the Foreign Affairs Select Committee should probe the "extremely disturbing" affair.
"It is simply not good enough for the Foreign Office to say the matter is closed. This is a national security issue," she said.
The controversy erupted when the Israeli embassy official, Shai Masot, was recorded talking to Conservative MP Robert Halfon's former chief of staff, Maria Strizzolo, at an upmarket restaurant in Kensington.
During the conversation between the pair, revealed on Sunday, Mr Masot said: "Can I give you some MPs that I would suggest you would take down?"
In response, Ms Strizzolo appeared to laugh, before responding: "Well you know, if you look hard enough, I'm sure there is something that they're trying to hide."
Alan Duncan, a Foreign Office minister, was named in the conversation as one of the "pro-Arab" MPs who should be targeted.
Ms Strizzolo resigned over the affair and Israel's ambassador to the UK Mark Regev apologised for the "completely unacceptable" behaviour, saying Mr Masot had been sent home.
However, Foreign Secretary Boris Johnson has rejected calls for any further disciplinary action, considering the matter "closed".
Now Ms Thornberry has written to Crispin Blunt, the chairman of the Foreign Affairs Select Committee, to request an investigation.
She added: "The exposure of the Israeli embassy official, Shai Masot, discussing how to bring down or discredit a government minister and other MPs because of their views on the Middle East is extremely disturbing.
"Improper interference in our democratic politics by other states is unacceptable whichever country is involved.
"This is a national security issue and the Foreign and Commonwealth Office should immediately launch an inquiry into the extent of improper influence, and I shall be writing to Boris Johnson to that effect.
"However, I wonder if it is also a matter for the Foreign Affairs Select Committee to investigate as well."
Mr Blunt told the news website Middle East Eye that there was a need to curb any Israeli "interference" in British affairs.
He said: "What we cannot have is Israel acting in the UK with the same impunity it enjoys in Palestine.
"This is clearly interference in another country's politics of the murkiest and most discreditable kind."
The incident came just over a week after Theresa May put herself at odds with the US government after Secretary of State John Kerry criticised the Israeli government.
Join our new commenting forum
Join thought-provoking conversations, follow other Independent readers and see their replies