General election 2017: Labour gains again in new poll as Tory lead narrows
While the Conservatives are still on course to win the election, the margin of victory is becoming less certain
Rachael Revesz
Sunday 30 April 2017 16:03 Comments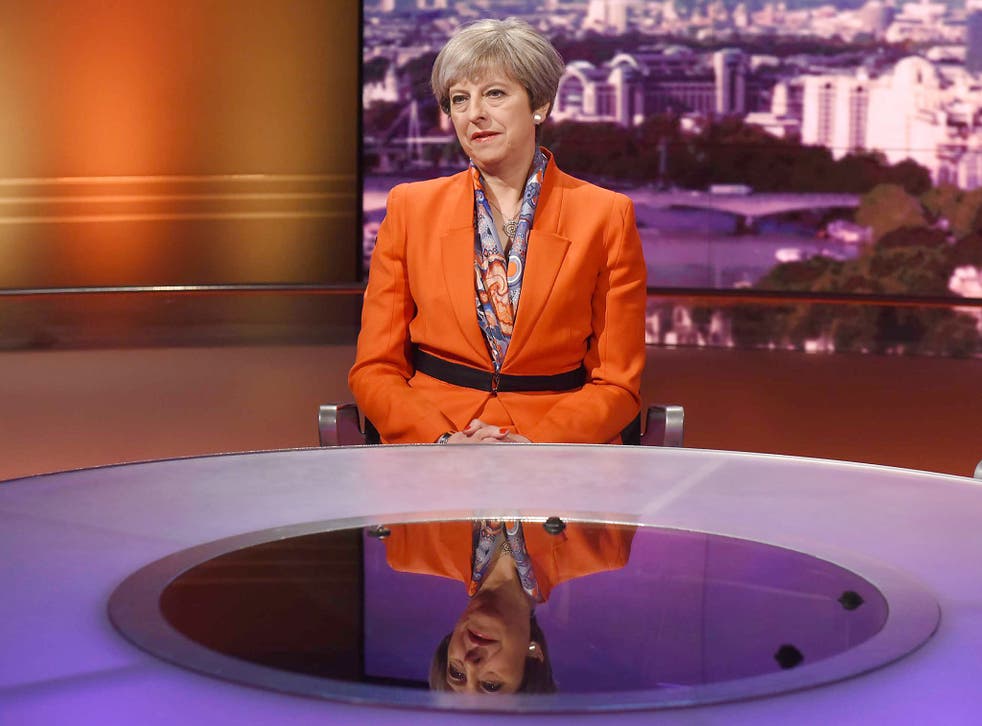 Labour has gained in at least three polls just weeks before the general election, slashing the Tories' lead by as much as 10 points.
Jeremy Corbyn's party is up by four points in the last week to 30 per cent support, found Opinium, while a separate YouGov poll between 27 and 28 April found that Labour was up two points to 31 per cent – both figures contributing to a smaller gap between the Tories and the Opposition.
A third poll for the Sunday Times showed the Tories had a 13-point lead with 44 percent of the vote, yet a YouGov poll gave the Tories a 23-point lead last week, showing a dip of 10 points.
When Theresa May announced a snap election from the steps of Downing Street she was cruising to victory, with a massive lead of 21 points over Labour, but a YouGov poll found last week that gap had already shrunk by seven points. Her current 17 point gap, down by two points from last week, still points to a sweeping victory come 8 June.
The changing numbers follow Ms May's refusal to appear in any one-on-one televised debates with Labour leader Jeremy Corbyn, despite more than 119,000 people signing a petition calling on her to do so.
A Labour spokesman told The Independent: "Theresa May is hiding from the public and is too scared to debate Jeremy Corbyn.
"Labour is campaigning across the country, putting forward popular policies which will transform Britain in the interests of the many, not the few."
A comment from the Conservatives was not immediately forthcoming.
Mr Corbyn has been campaigning hard over the past couple of weeks, determined not to be accused of complacency as he was during the EU referendum. He has strived to show how his party would be different to the Conservatives regarding Brexit negotiations, and has offered a pay rise for NHS staff as well as an extra four bank holidays.
UK General Election 2017

Show all 47
Ms May, who has repeatedly urged the UK to vote for a "strong, stable Government", still holds the lead in the polls. Opinium showed she has 47 per cent voter support.
In a bid to ward off growing support for Labour, however, Foreign Secretary Boris Johnson slammed Mr Corbyn as a "threat to national security" and said Mr Corbyn had no "grasp of the need for Britain to be strong in the world".
Support for Liberal Democrats has dropped by three points to 8 per cent. Leader Tim Farron said at a campaign event this weekend that Mr Corbyn was the "worst leader in history" and vowed his party could replace Labour as the Opposition.
Jeremy Corbyn slams Conservative and Ukip leaders in passionate speech
He told The Independent: "I am proud that the Liberal Democrats are alone among parties in fighting Theresa May's hard Brexit to keep Britain open, tolerant and united."
The Lib Dems have promised voters a second EU referendum before the final deal with EU states is signed.
His leadership, however, has also garnered controversy. Mr Farron, a Christian, was criticised for failing to give a direct answer to several news outlets as to whether he believed homosexuality was a sin. He has since said he does not believe it is a sin.
Ukip has been dropping in the polls week on week as voters defect to the Tories. The Opinium poll found the party has 7 per cent support, down two points over the last week. The right-wing party has rolled out its burqa ban proposals, which prompted outrage and accusations of racism, while leader Paul Nuttall was mocked for not applying the same ban to scarves in winter or balaclavas. He has since announced he will stand in the pro-Brexit constituency of Boston and Skegness. It is yet to be seen whether he can gather four million votes as the party did in 2015.
Meanwhile the Women's Equality Party, which has more than 65,000 registered members and supporters, is vying to oust Conservative MP Philip Davies from his seat in Shipley to gain its first seat in Parliament
Register for free to continue reading
Registration is a free and easy way to support our truly independent journalism
By registering, you will also enjoy limited access to Premium articles, exclusive newsletters, commenting, and virtual events with our leading journalists
Already have an account? sign in
Join our new commenting forum
Join thought-provoking conversations, follow other Independent readers and see their replies