Labour promises to give tenants new powers to escape leasehold rip-offs
Freehold ownership could be bought for just one per cent of a property's value - instead of charges running into tens of thousands of pounds
Rob Merrick
Deputy Political Editor
Monday 08 July 2019 22:43 Comments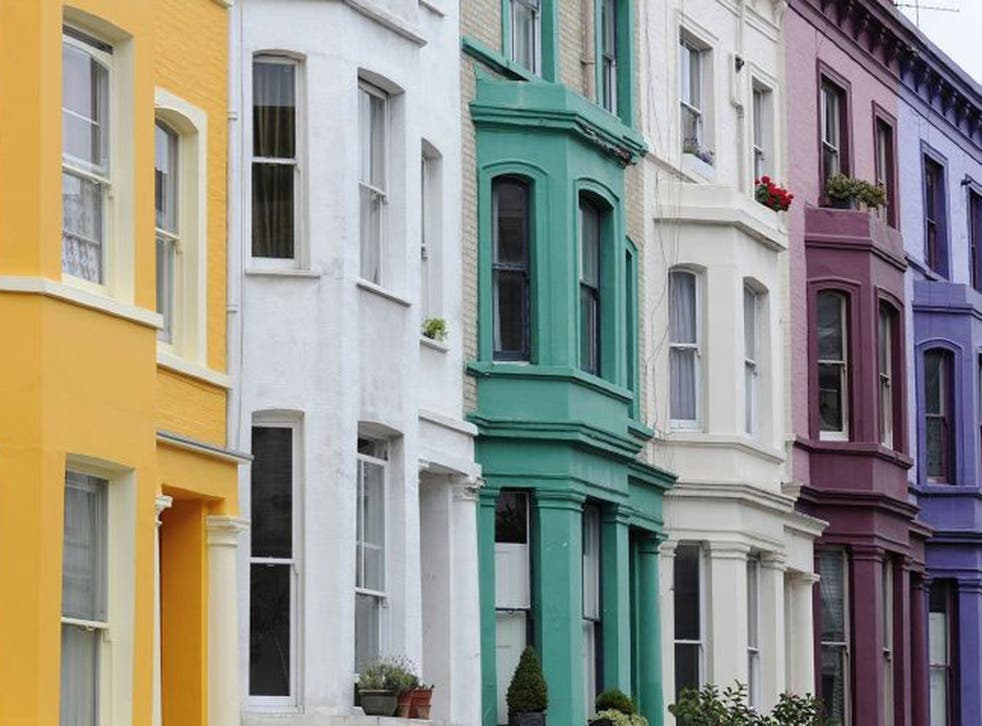 Tenants will be given new powers to escape rip-off leases and soaring ground rents if Labour wins power, the party is promising.
They would be able to buy freehold ownership of their home for just one per cent of the property value, instead of being charged tens of thousands of pounds.
And ground rents for leaseholders would be capped at 0.1 per cent of the value of the home, up to a maximum of £250 a year, Labour said.
The package goes much further than the government's long-delayed help for leaseholders, which has been criticised for offering help to new buyers only.
It would add up to "a revolution in rights for leaseholders", promised John Healey, Labour's shadow housing secretary, unveiling a consultation document.
"Leasehold is a symbol of our broken housing system, with millions of England's homeowners feeling like they've bought their home but still don't own it.
UK news in pictures

Show all 50
"The scale of the problems faced by leaseholders, from rip-off ground rents to punitive fees to onerous contract conditions stating what they can and can't do to their own homes, demands wholesale change."
The cost of buying the freehold on a home priced at £250,000 would be slashed from more than £10,000 to £2,500, with a further saving from avoiding expensive legal fees, Labour said.
At least 4.3 million homes across England are owned on a leasehold basis, inflicting "exploitative ground rents, onerous contract terms and arbitrary fees", the party argued.
In the worst cases, the ground rent charged to the leaseholder doubles every 10 years – leaving the homes unsellable.
Last week, the government announced a ban the sale of all new leasehold houses, but excluded flats – despite them making up around one in five properties sold through the Help to Buy scheme.
Furthermore, existing leaseholders seeking redress would be reliant on a probe by the Competition and Markets Authority (CMA) into whether fees or contract terms were unfair.
Other proposals set out by Labour include:
* An end to ground rents for new leasehold homes – matching the government's plan.
* New rights for leaseholders to hire and fire their managing agent, or to take over management of their homes themselves.
* A revival of 'commonhold' – under which a tenant owns the freehold to their property, but responsibility for common services within a multi-occupancy building is shared – as an alternative to leasehold.
* A full public inquiry into "misselling" in the leasehold market in the past.
Sebastian O'Kelly of the property campaigners Leasehold Knowledge Partnership, praised the key proposals as "excellent", saying: "Ground rent has no service whatsoever. It has been foisted on leaseholders by developers, to their detriment."
Register for free to continue reading
Registration is a free and easy way to support our truly independent journalism
By registering, you will also enjoy limited access to Premium articles, exclusive newsletters, commenting, and virtual events with our leading journalists
Already have an account? sign in
Join our new commenting forum
Join thought-provoking conversations, follow other Independent readers and see their replies