Labour pledges to end zero-hours contracts and unpaid internships in 20-point plan to tackle 'rigged economy'
Minimum wage will rise to to match national living wage, the public sector pay cap will be scrapped and paternity leave will double, Jeremy Corbyn promises
Matt Broomfield
Sunday 30 April 2017 15:32 Comments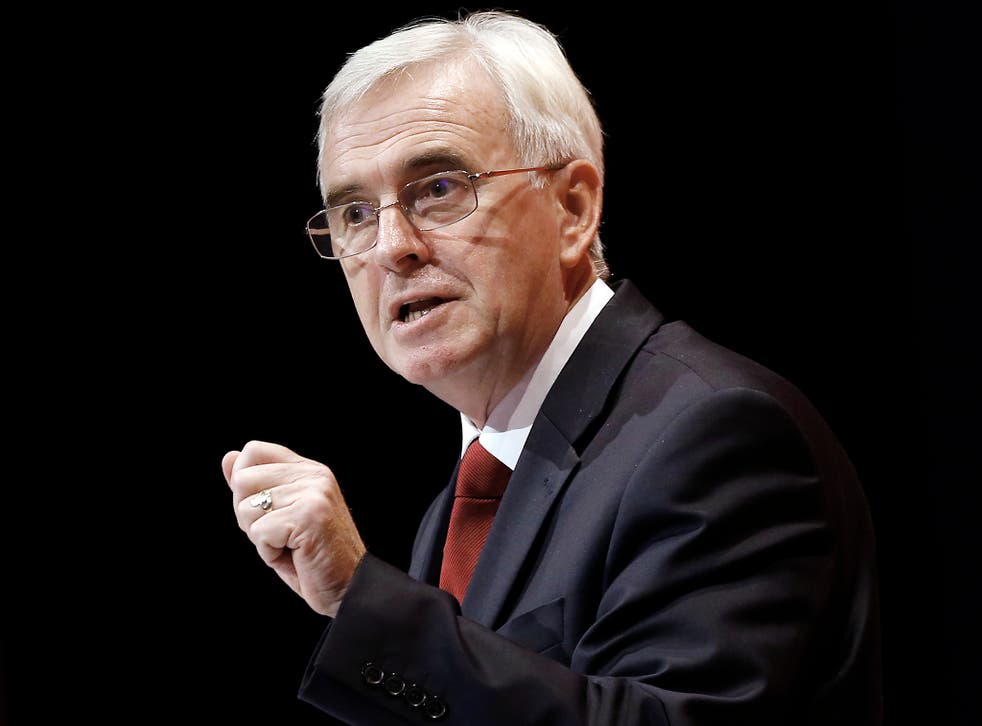 The Labour Party will end zero-hours contracts and unpaid internships if they win the general election, leader Jeremy Corbyn and Shadow Chancellor John McDonnell have announced.
The public sector pay cap which has left workers facing a £1700 drop in annual pay by 2020 will also be scrapped, while the minimum wage will be raised to match the national living wage, or at least £10 per hour by 2020.
In a twenty-point plan published by LabourList, Mr Corbyn and Mr McDonnell lay out a raft of progressive policies to improve conditions for British workers and end what they call the "rigged economy".
Public sector employees and workers in companies bidding for public contracts are told they will benefit from a new maximum pay cap under a Labour government, meaning the highest earners can earn no more than 20 times the salary of their lowest-earning employees.
Temporary and part-time employees will be granted the same legal rights as their full-time co-workers, the party leadership promises, while paternity leave will be doubled to four weeks and paternity pay increased.
Mr McDonnell said: "The cornerstone of the next Labour government's programme to bring an end to the rigged economy that many experience in workplaces across Britain.
"The scandal of six million people earning less than the living wage and four million children growing up in poverty are not inevitable. It only takes a change of government to bring these outrages to an end."
Other policies in the plan include four new bank holidays across the UK, which currently has the fewest public holidays of any EU country, and measures giving trade unions more power to collectively bargain on behalf of workers.
The most ridiculous claims made about Jeremy Corbyn

Show all 11
Recent YouGov polling puts Labour 13 points behind the Tories, on 31 per cent to their rivals' 44 per cent. That puts Labour at about the same share of the vote they picked up during Ed Miliband's unexpected defeat in 2015, but the Tories are projected to make gains thanks to a collapse in support for Ukip.
Several of the policies in the new economic platform echo promises made by Mr Miliband in the run-up to the previous election. For example, he promised workers would have a legal right to a full contract after 12 weeks of work, vowing to end the "epidemic" of zero-hours contracts.
Speaking on the BBC's Andrew Marr Show on Sunday, Theresa May gave her clearest indication yet that she could scrap the Tory pledge not to raise certain taxes.
John McDonnell claims Labour will only raise income tax on highest earners
The Prime Minister told Marr: "We have absolutely no plans to increase the level of tax but I'm also very clear that we don't want to make specific proposals on taxes unless I'm absolutely sure that I can deliver on those.
"But it would be my intention as a Conservative government and as a Conservative prime minister to reduce the taxes on working families.
"And if you've got strong and stable leadership that's absolutely what you can do."
The British public will have their say when they go to the polls on 8 June.
Register for free to continue reading
Registration is a free and easy way to support our truly independent journalism
By registering, you will also enjoy limited access to Premium articles, exclusive newsletters, commenting, and virtual events with our leading journalists
Already have an account? sign in
Join our new commenting forum
Join thought-provoking conversations, follow other Independent readers and see their replies