Labour can end austerity in this parliament, says John McDonnell
The Shadow Chancellor also urged those planning to take part in today's protests to 'follow the lead of Gandhi'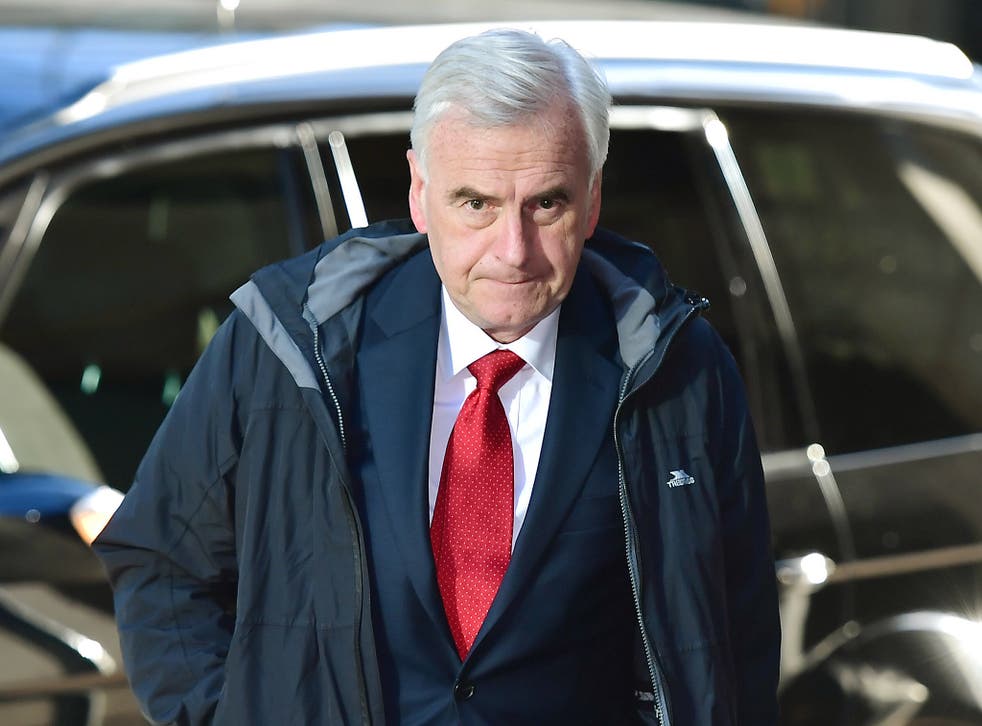 Shadow Chancellor John McDonnell has said that Labour will exploit Theresa May's weak mandate in the Commons to seek to reverse Conservative cuts to public services.
Mr McDonnell told the BBC Today programme that the Conservatives had "no right to govern" and over the course of the two-year parliament Labour would focus its efforts on curtailing austerity.
Mr McDonnell said: "We believe there are majorities in parliament to reverse proposals on austerity, particularly proposals in the last budget.
"Most of the austerity that is rolling forward is rolling forward from the Budget. We will start drafting amendments looking at investment in health, education, policing and fire services.
"That would give us an indication that we can reverse some of the most dangerous cuts that this government has brought forward."
The shadow Chancellor has been instrumental in the organisation of a planned "Day of Rage" protest for today, having called for "a million people" to take to the streets in protest against a government he said is not "legitimate."
But Mr McDonnell told those planning to take part in the Day of Rage to "follow the lead of Gandhi". Mr McDonnell said: "They don't have the right to be violent. They've got to be peaceful. Follow the lead of Gandhi not others."
Mr McDonnell admitted that Labour had lost the election but said the Conservatives had not won it either. He said:"They haven't got an overall majority. So, yes, they have got the right to bring forward their own programme, but I don't believe, actually, that they are legitimate in the sense that they have got a mandate that they asked for.
"We are now in a situation where I don't think they have got the right to govern. However, they are now bringing forward their programme. We'll seek to amend it. I think there is such disarray now, in the interest of the country, they should stand down and give Labour the opportunity of forming a minority government.
"They have actually junked the manifesto on which they fought the election, so they have now got no manifesto."
The Government released its legislative programme for the next parliament in the Queen's Speech this morning, with a deal with the Northern Irish Democratic Unionist Party not complete, meaning there is a slim chance the speech could be voted down in the House of Commons next week, effectively bringing the Government to an end.
Join our new commenting forum
Join thought-provoking conversations, follow other Independent readers and see their replies