Labour leadership candidates have one thing in common – they all went to Oxbridge
Now that Manchester-graduate Chuka Umunna is out of the running, there's little to choose between the rest (on education at least)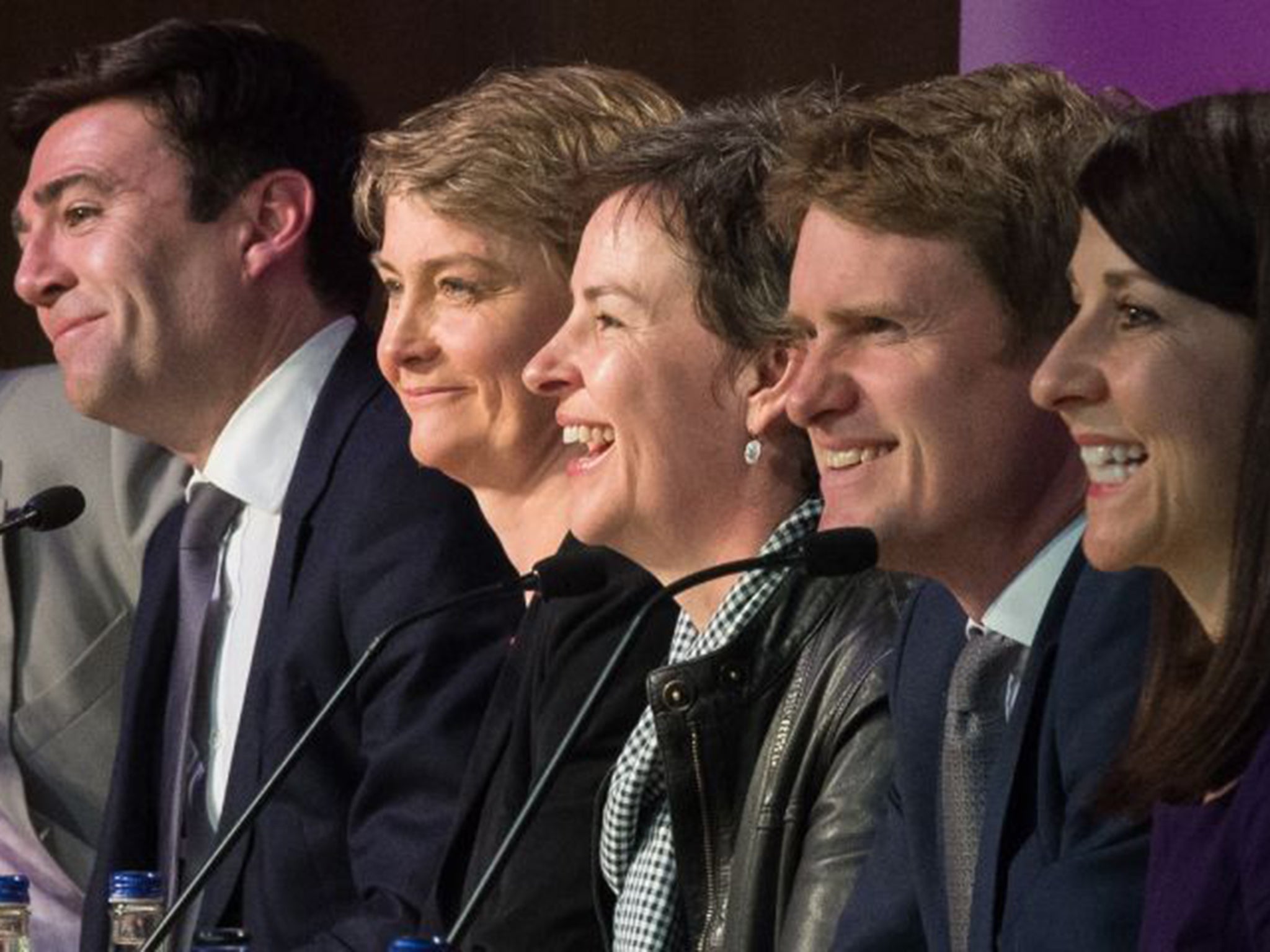 Labour is suffering one of the "great crises" of its history and may "never" be able to win an election again, but as the party prepares for a bruising leadership election it can at least take solace in the fact that all five candidates have one thing in common – they all went to Oxbridge.
The battle lines have been drawn between the prospective heirs to Ed Miliband's throne, with Andy Burnham, Yvette Cooper, Mary Creagh, Tristram Hunt and Liz Kendall all attending an unofficial Progress hustings event in central London.
The party needs to win back vast swathes of the public if it has any chance of coming back from its disastrous general election result in five years' time, but if education is anything to go by there's little breadth on choice for who is going to lead that process.
All studied humanities, with Ms Cooper and Ms Creagh reading PPE and Modern Languages respectively at Oxford. Mr Burnham read English at Cambridge, and Mr Hunt and Ms Kendall actually read the same subject – both History at Cambridge.
The Sutton Trust, a think tank which aims to promote social mobility, has analysed the educational background of all the new members of the Commons in a report entitled Parliamentary Privilege – The MPs 2015.
Who will be the next Labour leader?
Show all 7
It found that nine out of 10 of the new MPs are graduates. Of those who went to a UK university, 26 per cent received their degree at Oxford or Cambridge.
The report said: "Whilst the public might expect MPs to have good degrees, previous research by the Trust found that those from the richest fifth of neighbourhoods are still nine times more likely to go to the top universities than those from the poorest fifth."
The Sutton Trust also found that 48 per cent of Tory MPs were privately educated, compared to 17 per cent of Labour MPs. Only 7 per cent of the general population attends a fee-paying school, meaning MPs across all parties were four times more likely than average to have done so.
On Sunday, Labour's 2015 manifesto guru Jon Cruddas said the party's "profound" election loss represented "one of the great crises of the Labour Party's history", while Ms Kendall told The Guardian that if it can't change Labour "might be unable to form a majority government ever again".
Mr Cruddas told BBC Radio Four the task for the new leader will be huge, and said they must be "prepared to go to the dark places and fundamentally rethink what the Labour Party is for, who it represents, what it's all about".
Join our commenting forum
Join thought-provoking conversations, follow other Independent readers and see their replies