Labour leadership contest: 7 questions Jeremy Corbyn's critics say he must answer
We attempt to unravel the accusations and the evidence behind them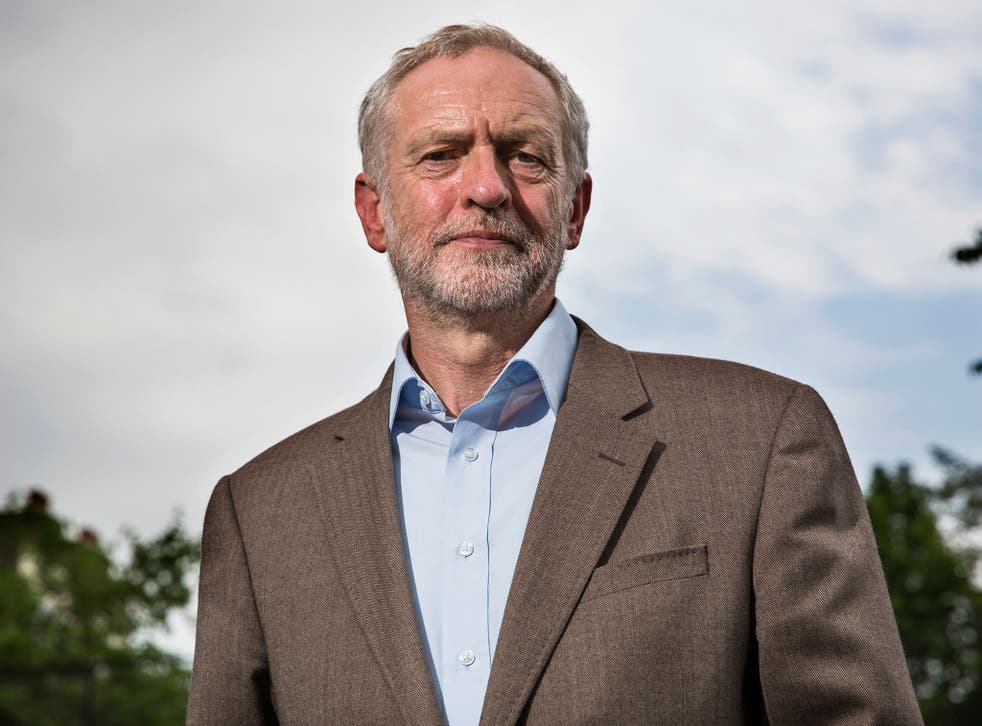 Jeremy Corbyn has made a career out championing unfashionable causes.
Many of these are no longer controversial. But allegations have surfaced during the election campaign of Mr Corbyn's backing for individuals and groups associated with Holocaust deniers and anti-Semites. Last week the Jewish Chronicle posed seven questions to Mr Corbyn. He has so far yet to respond in detail – but here we attempt to unravel the accusations and the evidence behind them.
1) Did you donate, as alleged by its founder, to Deir Yassin Remembered (DYR), a group that publishes open anti-semitism, run by Holocaust denier Paul Eisen?
This is the most serious charge. In a blog post Mr Eisen claims to have been close to the Labour leadership contender for more than 15 years. "One evening 15 years ago I cycled over to see [Corbyn],' he wrote." "I was just beginning to establish Deir Yassin Remembered in the UK and I wanted him to join. I'd hardly begun my pitch before his cheque book was on the table."
Mr Eisen's open Holocaust denial has made him a toxic figure. "I question there ever was an official plan on the part of Hitler or any other part of the National Socialist Regime systematically and physically to eliminate every Jew in Europe,' Eisen has written.
Sources in the Corbyn campaign dismiss the suggestion he ever had such a relationship with Eisen. They say he may have come across him through his wife, who was a head teacher of a school in his Islington Constituency. In a statement the campaign stressed "Mr Corbyn believes that the holocaust was the most vile period in human history".
Labour leadership: The Contenders

Show all 4
2) Have you, as Mr Eisen claims, regularly attended DYR's annual conference?
Other than Mr Eisen's claims there is no evidence that Mr Corbyn regularly attended the conference.
3) Why have you accepted an invitation to appear at a conference alongside Carlos Latuff, the notorious anti-Semitic cartoonist?
Carlos Latuff is an Arab Brazillian cartoonist – who has in the past been accused of anti-Semitism because his work has sometimes compared Israel to Nazism. But Mr Latuff has dismissed the charges as "a strategy for discrediting criticism of Israel" and some Jewish groups have defended him, saying his criticism of Israel does not amount to anti-Semitism.
4) Why did you write to the Church of England authorities to defend The Rev Stephen Sizer, a vicar banned from social media because of his habit of posting anti-Semitic conspiracy theories?
Mr Sizer is a vicar in Surrey – who has long been a fierce critic of Israeli policy as well Christian Zionism. Earlier this year Mr Sizer posted a link on his Facebook page to a 9/11 conspiracy theory entitled '9/11 Israel did it'.
He removed the post but following a complaint from the Jewish Board of Deputies Mr Sizer was banned from social media for sixth months. At the time Mr Corbyn wrote to the Church authorities suggesting that Mr Sizer had been victimised because he had "dared to speak out against Zionism".
5) Why do you associate with Hamas and Hezbollah and refer to them as your "friends"?
Corbyn has shared platforms with representatives from militant groups. He defends his use of "friends" as a term he used to create a collegiate atmosphere. He says he disagrees profoundly with the views of Hamas and Hezbollah but argues in the interests of peace you have to talk to militant groups.
6) Why have you failed to condemn the anti-Semitic banners that dominate the Al-Quds Day rally, sponsored by the Stop The War Coalition, which you chair?
Al-Quds Day is a pro-Palestinian rally that has taken place for the last ten years in London. It was started by the late Iranian leader Ayatollah Ruhollah Khomeini as an "international day of struggle against Israel". The Community Security Trust's Mark Gardner has described it as "a festival of hate" but none-the-less it has been allowed to go ahead by police. Mr Corbyn has said: "It is certainly not designed as a festival of hate."
7. Why did you describe Raed Salah, a man convicted of the blood libel, as an "honoured citizen"?
Salah is the leader of the Islamic Movement in Israel and has been jailed for raising money for Hamas. But his organisation is legal in Israel despite attempts to ban it.
There is no doubt that Mr Corbyn did describe Salah as an "honoured citizen" but it is also true that an attempt to deport him when he visited the UK by Thesesa May was thrown out by the courts.
At that time Mr Corbyn said: "He is far from a dangerous man. He is a very honoured citizen, he represents his people extremely well, and his is a voice that must be heard."
Join our new commenting forum
Join thought-provoking conversations, follow other Independent readers and see their replies