Labour leadership election: Jeremy Corbyn's critics will wage 'war of attrition' to force him out
Senior Labour MPs pledge to trigger another leadership election next year and a further contest in 2018 if he remains in place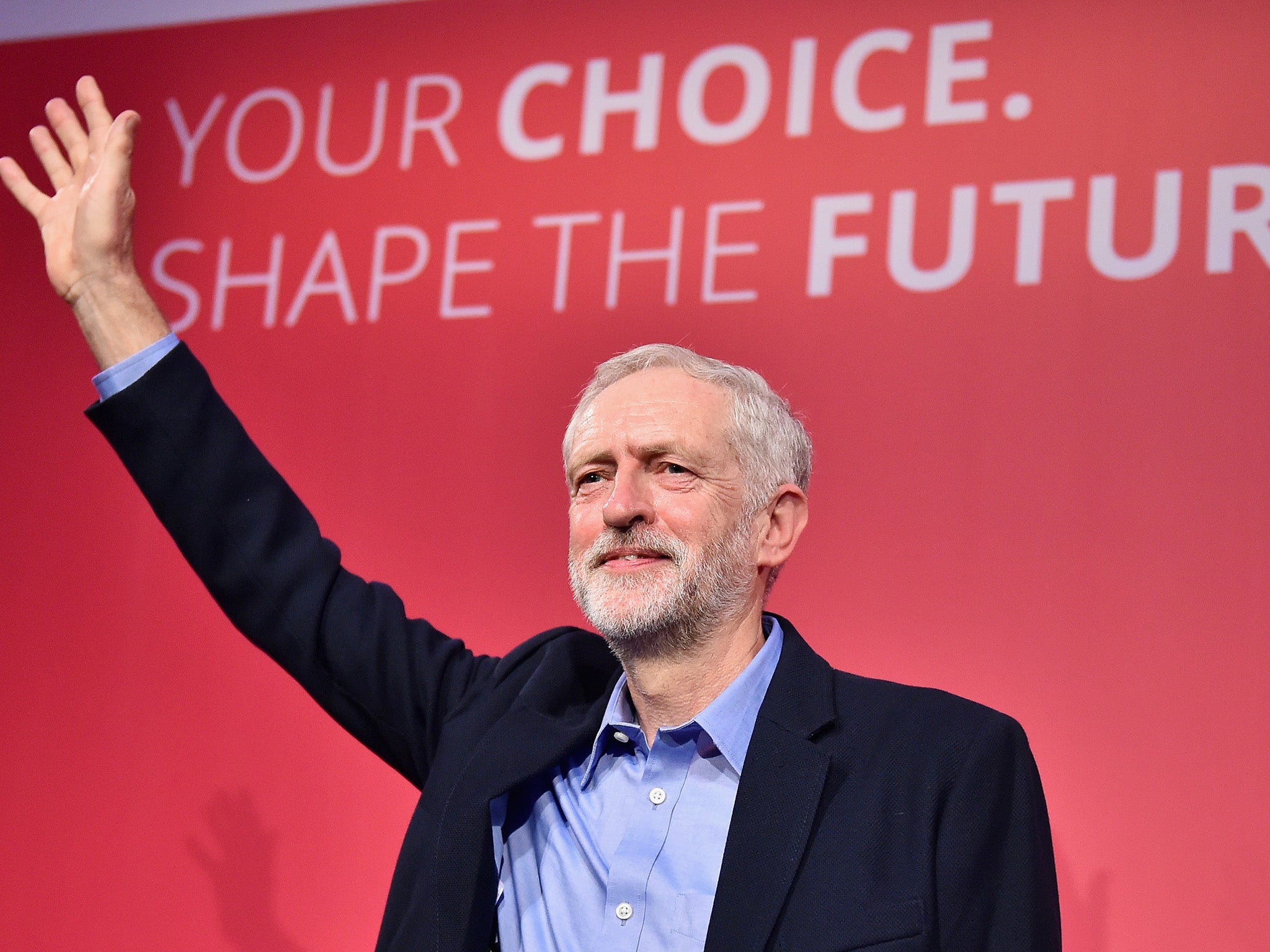 Jeremy Corbyn's critics warned that they will wage a "war of attrition" until they force him out of his job after he suggested that Labour MPs who refuse to back him could be sacked by local party activists.
Senior Labour MPs rejected Mr Corbyn's plea to rally behind them if he defeats his challenger Owen Smith in the September leadership election. They told The Independent they are prepared to trigger another leadership election next year – and even a further contest the following year. Many of the MPs who have quit the Labour frontbench because they have no confidence in Mr Corbyn will not return if he defeats Mr Smith.
One former shadow Cabinet member said: "There will be a process of attrition. Most of the Parliamentary Labour Party (PLP) will not serve under Jeremy. His position is untenable. The sooner he realises that, the better." Another Labour MP said: "If we don't win [the leadership] this year, we will do it again next year and, if necessary, the year after. At some point before the next general election, he will go. The only question is when."
The threats by the pro and anti-Corbyn camps raised the prospect of Labour's civil war continuing after the leadership election. Corbyn aides insisted that he was merely outlining Labour's current policy, which allows local parties to trigger a reselection contest if they want their MP to face competition before being chosen to stand at a general election. But MPs claimed he was giving local activists the green light to purge MPs who refused to join his frontbench team.
At the launch of his re-election campaign, Mr Corbyn said: "At the moment, selection takes place when there is a trigger ballot system, where a constituency party decides whether or not it wishes to have a full selection process."
Jeremy Corbyn launches Labour leadership bid
Constituency boundary changes to take effect in 2020 will give many local Labour parties the chance to ditch their MP without changing Labour rules to bring in mandatory reselection – a change that some left-wing activists and the Unite union want to see. Mr Corbyn said: "The sitting MP for any substantial part of the new boundary would have an opportunity to put their name forward. So there would be a full and open selection process for every constituency Labour party throughout the whole of the UK."
Mr Corbyn said he would offer the "hand of friendship" to the MPs who had quit the Labour frontbench but insisted the PLP must respect the result of the leadership election. "It's the job, it's the duty, it's the responsibility of every Labour MP to get behind the party at that point and put it there against the Tories about the different, fairer kind of Britain that we can build together," he said.
He insisted: "This party is going places. This party is strong. This party is capable of winning a general election."
Later Mr Corbyn said: "It is not up to me who is a candidate or the MP in any constituency." But he hoped there would be a process that "strengthens democracy."
Mr Smith, who resigned as shadow Work and Pensions Secretary last month, would remain on the backbenches if he fails to oust the Labour leader. He argued that Mr Corbyn's remarks about reselecting MPs was at odds with his promise to bring in a new politics. Mr Smith said: "It didn't seem very friendly, kind or gentle to me for Jeremy to threaten everybody who works for him with the sack. It's not much of an employer who says 'work for me, work harder or I am going to sack you all', which is effectively what he is doing today.
"I think we have just got to bring the party back together. Jeremy, I don't think, is prepared to compromise in any way, shape or form. I don't think he feels he can bring the party back together. That's why he is talking about reselections. I think he is reconciled, he is fatalistic about the prospect of the party splitting apart and being destroyed. He just wants to control the Labour Party."
The most ridiculous claims made about Jeremy Corbyn
Show all 11
Corbyn allies are increasingly confident he will be re-elected after more than 180,000 people paid £25 in 48 hours this week to become registered supporters and get a vote in the election. Team Corbyn believes that the majority of them will back him. But the anti-Corbyn Saving Labour group insists that it signed up many of the supporters.
Join our commenting forum
Join thought-provoking conversations, follow other Independent readers and see their replies