Watch: Andy Burnham and Liz Kendall clash in Labour leadership hustings over who comes first - the party or the country
Pair were appearing in the first live TV showdown between the four contenders
Matt Dathan
Thursday 18 June 2015 14:06 Comments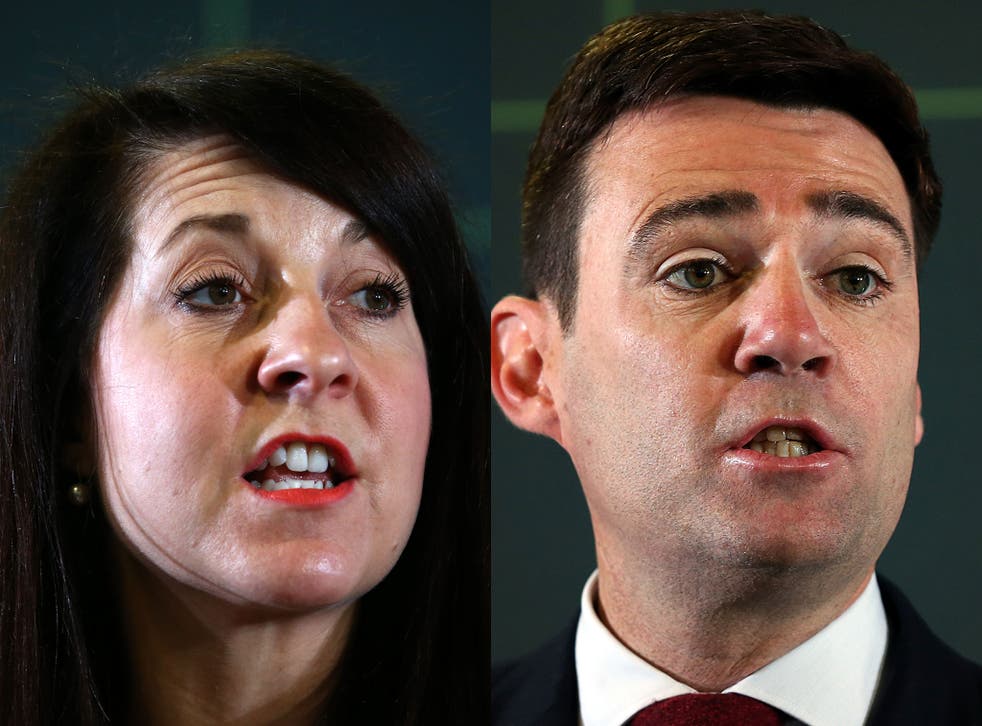 Labour leadership rivals Andy Burnham and Liz Kendall clashed over whether the party should have rules to boot out the new leader if they looked like they would fail to win the 2020 election.
Mr Burnham dodged the question - insisting rules already existed for Labour MPs to replace the leader - but finally said: "The party comes first - always", prompting Ms Kendall to interject and say: "Well, the country comes first."
Alistair Campbell, Tony Blair's former spin doctor, vowed to oust the new leader if they failed to make an impact within three years and the idea of keeping the new leader on a type of probation has been backed by senior figures in the party, including shadow education secretary Tristram Hunt. It is a move supported by Ms Kendall too.
Yvette Cooper side-stepped the question over whether she would be happy to be replaced if she fell short, saying: "I'm putting myself forward because it is a tough job and I think it would be a good thing to shake up the old boys' club in Westminster."
She attacked Ms Kendall's lack of experience while saying it would be "fantastic" for Labour to elect its first female leader. Ms Kendall shot back, pitching herself as the candidate the Tories most feared, insisting she did not carry the "baggage of the past," adding: "We have to move on from the politics of the comfort zone."
Labour leadership timetable:
15 June: Nominations close
12 August: Last date people can sign up as Labour party members and get a vote in the leadership election
14 August: Ballot papers sent out by post
10 September: Polling closes at midday
12 September: Winners announced at a special conference
27 September: Labour party conference begins in Brighton
Register for free to continue reading
Registration is a free and easy way to support our truly independent journalism
By registering, you will also enjoy limited access to Premium articles, exclusive newsletters, commenting, and virtual events with our leading journalists
Already have an account? sign in
Join our new commenting forum
Join thought-provoking conversations, follow other Independent readers and see their replies