Contender for Liverpool mayor considers legal action after exclusion from Labour race
Corbyn-backed Anna Rothery one of three nominees told not to re-apply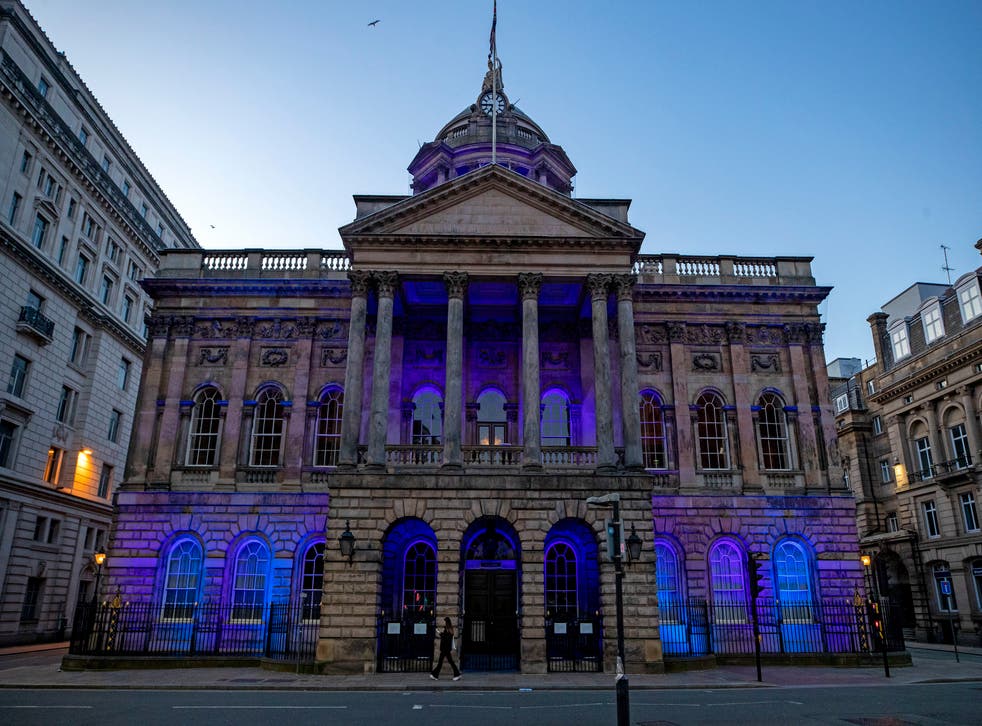 A Jeremy Corbyn-backed contender for Labour's nomination as Liverpool mayor has warned she is considering legal action against the party after being thrown out of the race amid claims of a political stitch-up. 
Anna Rothery was one of three female councillors excluded from the race to be selected Labour candidate for the May election, after the party controversially reopened nominations today with a call for new contenders.
Ms Rothery, current acting mayor Wendy Simon and former deputy mayor Ann O'Byrne were on a shortlist of three due to go forward for a ballot of local members.
But in a surprise move, they were called in to be reinterviewed on Friday, and it is understood that all three have now been told not to re-apply for nomination.
No reason was given for their exclusion, with the party saying only that it was "committed to ensuring members are able to choose the right candidate".
But former shadow chancellor John McDonnell and the Corbyn-backing Momentum movement have raised questions over whether the shock move was prompted by the socialist beliefs of Ms Rothery, currently Lord Mayor of Liverpool.
The Labour Party declined to comment on allegations of a political stitch-up, but a source said the suggestion was "categorically not true".
Ms Rothery said that if the decision to exclude her stands, she will take legal action.
"Like many people across our city and our movement, I'm shocked by the party's chaotic handling of the selection for Liverpool mayor," she said. 
"Instead of a positive, unifying campaign for our city, we are faced with what looks like an undemocratic failure of process.
"I stood because I know our city needs a socialist mayor to clean up local politics, deliver a local Green New Deal and leave no one behind. I am humbled by the support I have received as someone firmly rooted in our trade unions and community groups, and who wasn't part of the previous executive.
"I welcomed the deviation last week from the formal National Executive Committee process to include more scrutiny of candidates but not to remove transparency and accountability from the process. 
"I hope party HQ sees the outrage its decision has caused across our city and the harm it is doing to our party's reputation and changes course. If the decision stands, then I will be left with no choice but to challenge it legally."
In an interview shortly before her exclusion, Ms Rothery told LabourList she was the most left-wing of the candidates and was hoping to become Liverpool's first black female mayor.
Her bid was endorsed in a video message from Mr Corbyn - who is fighting a legal battle for reinstatement in the parliamentary Labour Party after being suspended over his comments on a report into antisemitism. She has said that "for me, it's important that the whip is returned to Jeremy".
A national party spokesman said in a statement: "After careful consideration, Labour is re-opening the selection for Liverpool mayor. 
"We are committed to ensuring members are able to choose the right candidate to stand up against the Conservatives, lead Liverpool out of the coronavirus crisis and fight for the resources that the city desperately needs."
A new timetable was set for hopefuls to apply for nomination by noon on Thursday, with ballots now to be sent out from 8 March.
In a statement on social media, Momentum said:  "This is deeply concerning. 
"Delaying ballots and then removing candidates with no explanation smells like a stitch-up to keep left candidates off the ballot."
And Mr McDonnell said: This fiasco leaves the Labour bureaucracy wide open to charges of sheer incompetence or a political stitch-up or both. 
"If there was a problem with any candidate it should have been dealt with earlier, or is the problem the socialism of a possible winner?"
Liverpool Walton MP Dan Carden, who served in Mr Corbyn's shadow cabinet, said: "I was proud to endorse Anna Rothery – she deserves fair treatment and transparency from those in the Labour Party who barred her candidacy. The most senior black woman in local government in Liverpool, current Lord Mayor and an outstanding candidate."
And Mr Corbyn's son Tommy said in a tweet: "Anna Rothery was on the verge of making history. Her treatment by the Labour Party is a disgrace. I hope there is a legal challenge and this is overturned but if not I'd wish her all the best as an independent."
Liverpool's first directly-elected mayor Joe Anderson held the post for Labour from 2012 until December last year, when he handed over the powers and duties of the office to Ms Simon after being arrested as part of a police probe into building contracts.
Register for free to continue reading
Registration is a free and easy way to support our truly independent journalism
By registering, you will also enjoy limited access to Premium articles, exclusive newsletters, commenting, and virtual events with our leading journalists
Already have an account? sign in
Register for free to continue reading
Registration is a free and easy way to support our truly independent journalism
By registering, you will also enjoy limited access to Premium articles, exclusive newsletters, commenting, and virtual events with our leading journalists
Already have an account? sign in
Join our new commenting forum
Join thought-provoking conversations, follow other Independent readers and see their replies