Labour's £10 an hour living wage pledge would extend to 16-year-olds, says Jeremy Corbyn
All-encompassing policy would mark a major rise if implemented, as under-18s currently command just £4.05 an hour for their efforts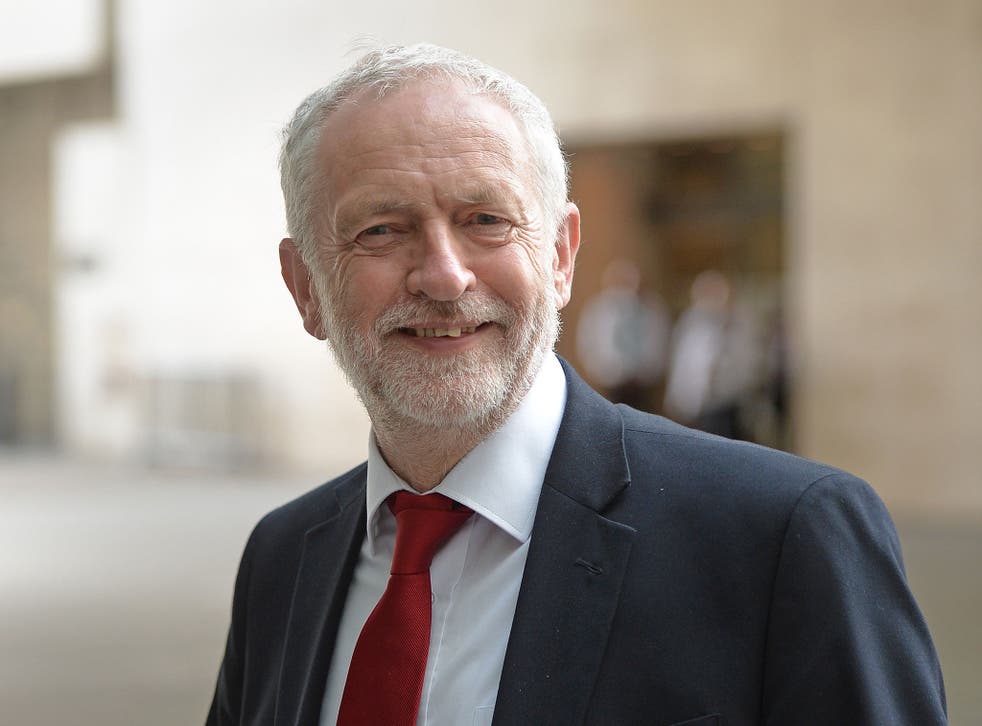 Jeremy Corbyn has suggested that Labour's £10 an hour living wage pledge would also apply to 16-year-old workers, signalling a major rise on the current rates.
The Labour leader said the policy "should apply to all workers" when challenged on Labour's General Election manifesto policy to raise the hourly rate for all adult workers.
Currently under-18s only have to be paid £4.05 an hour, while other younger age groups are not required to be paid the national £7.50 rate.
Speaking at a Unison conference in Brighton, Mr Corbyn was asked by one delegate whether 16-year-olds should also be paid Labour's living wage.
In response, Mr Corbyn said: "You're absolutely right.
"Yes, the £10 an hour living wage, real living wage, is correct and also should apply to all workers, because I don't think young people eat less than old people - that's my experience anyway."
Other groups as well as under-18s do not have to be paid the current living wage.
For 18 to 20-year-olds the rate is £5.60 an hour, while for 21 to 24-year-olds it is £7.05.
Apprentices only have to be paid £3.50 an hour.
Labour's £10 an hour pledge was criticised by business groups during the General Election, who said it would hike their wage bills.
Mr Corbyn also linked the Grenfell Tower disaster to the policies of austerity, warning the public that the Government cuts public services "at your peril".
"A tower block in flames due to poor building quality, a heroic response by the fire and rescue service who are dangerously overstretched and overstaffed, and a Government and a local government response that has left victims sleeping out for a few days under bridges as they had nowhere else to go," Mr Corbyn said.
"Make no mistake about it – this is the brutal reality of austerity economics that has failed in its own terms, and leading to falling living standards, rising inequality and disasters.
"We've always known that austerity was a choice – a choice made by those at the top, which has harmed the lives of many to maintain the privileges of a few, but has had absolutely devastating and frankly inhumane consequences for those at the very bottom of our society."
He added: "This wholly preventable tragedy at Grenfell Tower surely has got to be a warning lesson to all of us – you cut at your peril, you ignore safety at your peril.
"We're there to hold this Government to account, but above all we're there to be the government that will be willingly held to account to make sure we do achieve everything we set out in our manifesto."
The Labour leader also said that no seat was unwinnable for Labour, as he insisted his party was now a government in waiting.
He added: "We are ready for another election at any time, to finish the job of beating the failed, clapped-out Tories and form a government that works for all."
Mr Corbyn also told delegates at the trade union's conference that Labour would invest in public services and end the public sector pay gap, calling it "a disgrace" that nurses' pay had fallen by 14 per cent in real terms.
UK General Election 2017

Show all 47
He added: "In Britain, in 2017, we have nurses and other public sector workers being forced to go to food banks, along with one million other people whose chances have been crushed in the name of austerity.
"When this was put to the Prime Minister she said that there are 'complex reasons' for people having to use food banks.
"Well, I hope the Prime Minister is listening today when I say that there are not complex reasons for people having to use food banks – the only reason is that this Government refuses to ensure people have enough income to feed themselves."
Press Association
Join our new commenting forum
Join thought-provoking conversations, follow other Independent readers and see their replies