Labour draft election manifesto leaked: Jeremy Corbyn to renationalise Royal Mail and pledge £6bn a year for NHS
Document reportedly states the party supports the renewal of Trident - despite personal opposition to it by the leader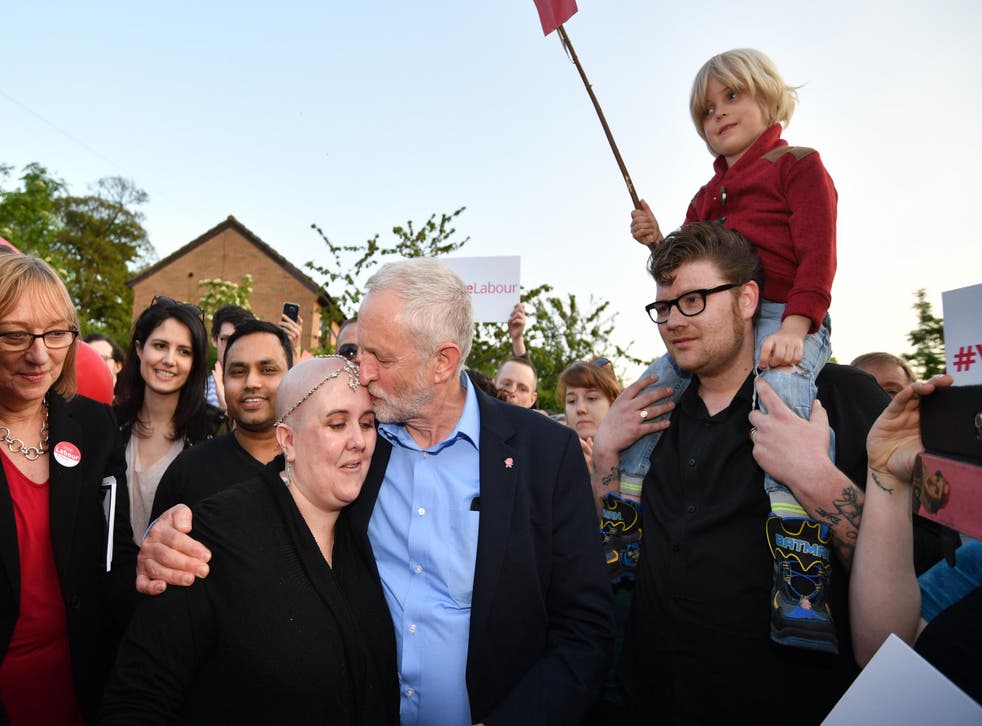 Labour will pledge to renationalise the railways and Royal Mail, spend an extra £6bn-a-year on the NHS and abolish university tuition fees alongside the bedroom tax, according to a leaked draft copy of its election manifesto.
The 43 page manifesto – due to be published in full next week – will be considered at a meeting of Labour's National Executive Committee (NEC) on Thursday before being finalised and distributed to voters. The leak of the document, drafted by Jeremy Corbyn's policy chief Andrew Fisher, will likely infuriate the leader's inner-circle.
According to two newspapers, the party, should Mr Corbyn be elected as Prime Minister on 8 June, will re-nationalise energy firms, railways, bus companies and the Royal Mail, which was fully privatised at the end of 2015. The manifesto describes this as a "historic mistake".
Jeremy Corbyn and Labour: All you need to know
The party will also consider proposals to review the Government's plans to increase the state pension age to 67 in the next decade, in a move designed to appeal to older voters, who are overwhelmingly more likely to cast a vote in four weeks' time.
As expected, the draft includes commitments already announced as part of Labour's policy blitz in recent weeks, including ruling out tax increases for those earning less than £80,000 and introducing a wage cap for companies with government contracts, ensuring such firms would be forbidden to pay their highest earners 20 times more than the lowest paid worker.
Despite Mr Corbyn's long-held belief of nuclear disarmament, the document states that Labour supports the renewal of Trident – the UK's nuclear deterrent system. But, it adds, "any Prime Minister should be extremely cautious about ordering the use of weapons of mass destruction which would result in the indiscriminate killing of millions of innocent civilians.
"It also recommits the party to spending two per cent of Britain's GDP on defence, as requested by Nato and promises 10,000 extra police officers on the streets of Britain – as announced by the Shadow Home Secretary Diane Abbott last week.
On housing, the draft states that town halls, under a new department for housing, will be required to build 100,000 new council houses a year and offer accommodation to rough sleepers in a bid to tackle the growing crisis of homelessness on Britain's streets. It is also suggested that private rent hikes will be capped at inflation.
UK General Election 2017

Show all 47
Mr Corbyn's party will also pledge to scrap "punitive" benefit sanctions, reverse several of the former Chancellor George Osborne's welfare reforms, including a £30-a-week cut to disability benefits, abolishing the bedroom tax and order a review of Iain Duncan Smith's Universal Credit rollout, which has beset by heavy delays.
On education, the party says it will restore the principle of free education in Britain, adding: "No one should be put off educating themselves for lack of money or through fear of debt.
"Labour will reintroduce maintenance grants for university students, and we will abolish university tuition fees. University tuition is free in many northern European countries, and under a Labour government it will be free in Britain too."
It comes after footage emerged of John McDonnell, the Shadow Chancellor, telling activists the party would introduce a "National Education Service", which will be "free at the point of need throughout life".
General Election polls and projections: May 10
He added: "And that means ending the cuts in the schools at primary and secondary level. It means free childcare. It means free school training when you need it throughout life.
"And yes it means scrapping tuition fees once and for all so we don't burden our kids with debt for the future."
A spokesman for Jeremy Corbyn told The Independent: "We do not comment on leaks. We will announce our policies in our manifesto, which is our plan to transform Britain for the many not the few."
But the document will likely prove to be a headache for the party, as the polices will face even further scrutiny ahead of the intended date of publication next week alongside the other major political parties. Conservatives seized on the leaked document as a "total shambles".
A spokesperson added: "The commitments in this dossier will rack up tens of billions of extra borrowing for families and will put Brexit negotiations at risk Jobs will be lost, families will be hit and our economic security damaged for a generation if Jeremy Corbyn and the coalition of chaos are ever let anywhere near the keys to Downing Street."
Tom Brake, the Liberal Democrat's foreign affairs spokesperson, added: "This manifesto became meaningless the day Jeremy Corbyn ordered his MPs to vote with the Conservatives and UKIP to give Theresa May a blank cheque on Brexit.
"Labour supporters should have hope that someone will stand up to Theresa May's divisive Brexit deal, but it won't be Jeremy Corbyn."
Another option is available. The Liberal Democrats will stand up for you, your family, your schools and hospitals and give you the final say on Brexit, with the choice to remain if you don't like the deal on offer."
Join our new commenting forum
Join thought-provoking conversations, follow other Independent readers and see their replies