Labour makes waves with £10bn plan to scrap university fees in bid for young voters
Jeremy Corbyn needs the young to turn out to overcome Theresa May's formidable poll lead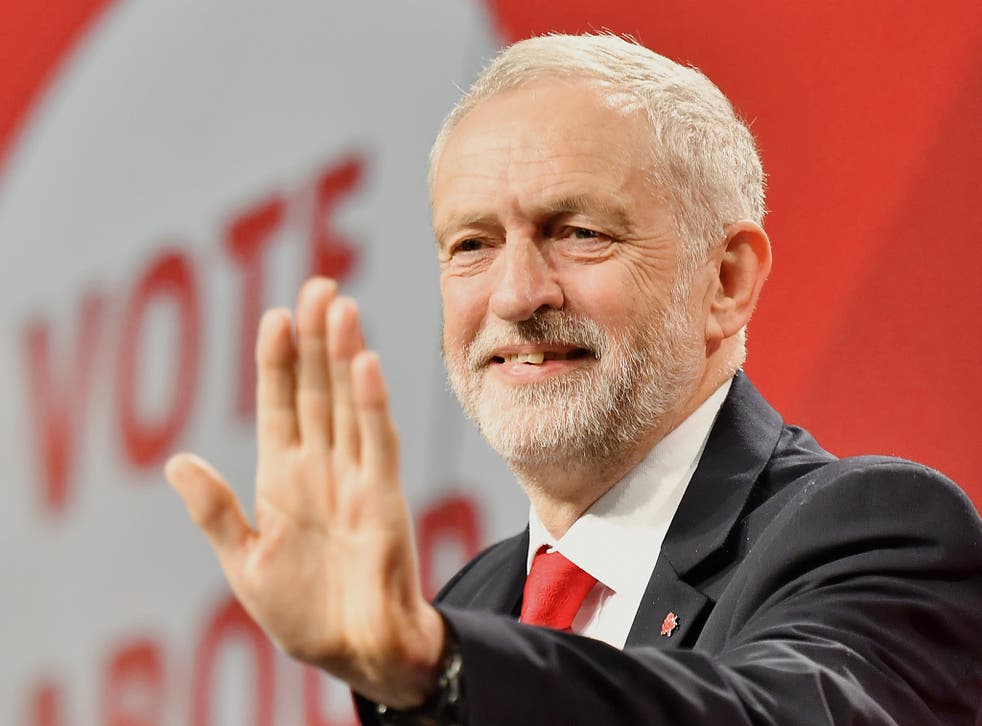 Labour is set to scrap university tuition fees in a £10bn bid to energise the young voters Jeremy Corbyn needs to challenge Theresa May.
Mr Corbyn and other top party figures have given strong indications that abolishing fees will be pledged in the party's manifesto next week, with Labour insiders also signalling the move is afoot.
The bold announcement would save millions of young people up to £9,000 a year and mean they would avoid decades of crippling student debt.
The Labour leader knows he needs young people to turn out on 8 June if he is to stand a chance of clawing back the Tory poll lead, but questions remain over how Mr Corbyn would fund the expensive plan.
Universities are also fearful of a move that sees their current funding stream cut off, leaving them dependent of state funding to cover their costs in an increasingly competitive global market.
Polls have shown that Labour performs far better against the Tories among young people, but the potential advantage is nullified by lower levels of turnout the younger a voter is.
The Independent understands that party strategists hope scrapping the fees, which they said is a strong possibility, will be the big-bazooka policy needed to breakthrough and push young voters to the polls.
UK General Election 2017

Show all 47
As Mr Corbyn promoted a broader £20bn plan to boost schools, colleges and adult learning on the campaign trail, he said on Wednesday he has "some stuff in his pocket" for higher education.
Shadow Education Secretary Angela Rayner also hinted an announcement was coming as she told a BBC interviewer "watch this space", after repeatedly being asked about it.
Footage also emerged of a speech in Mansfield given by shadow Chancellor John McDonnell, in which he said: "We want to introduce a 'National Education Service' free at the point of need throughout life.
"And that means ending the cuts in the schools at primary and secondary level. It means free childcare. It means free school training when you need it throughout life.
"And yes it means scrapping tuition fees once and for all so we don't burden our kids with debt for the future."
Scrapping tuition fees would mark a reversal of a landmark New Labour policy and give Mr Corbyn an electoral cudgel with which to hit the Liberal Democrats – whom many students have never forgiven for allowing the charges to rise to their current level while in coalition with the Tories.
A party insider said the measure is now a strong possibility, adding: "But young people have to go out and register, they have to go out and vote. That has to be the message."
John McDonnell wants to 'scrap tuition fees once and for all'
In Labour's 2015 general election manifesto, the party pledged to cut tuition fees from £9,000 to £6,000 a year.
Mr Corbyn himself has already pledged to scrap the fees altogether while he was fighting the ensuing Labour leadership contest, arguing at the time that it would cost around £10bn to both abolish tuition charges and bring back maintenance grants.
The estimated cost is lower that the figure obtained from multiplying the number of undergraduates by £9,000 a year because the policy only applies to English students, while young people from households earning less than £25,000 a year are exempt.
The £10bn cost is also corroborated by universities though they have warned that a failure to replace all funding in full from the public purse would damage student choice, the country's skills base, social mobility and universities.
Labour is yet to set out how it could raise the money having already earmarked cash from a rise in corporation tax to 26 per cent, and also increases in capital gains tax.
Critics of the proposal to scrap tuition fees argue that the biggest winners would be middle and higher income families who currently pay the most under what is a means-tested scheme.
Join our new commenting forum
Join thought-provoking conversations, follow other Independent readers and see their replies