Labour MP apologises for 'confusion' over Labour's shoot-to-kill policy after Jeremy Corbyn 'U-turn'
Jeremy Corbyn clarified his position on 'shoot-to-kill' in a statement to Labour's ruling NEC, saying he supported the use of 'whatever proportionate and strictly necessary force is required to save life'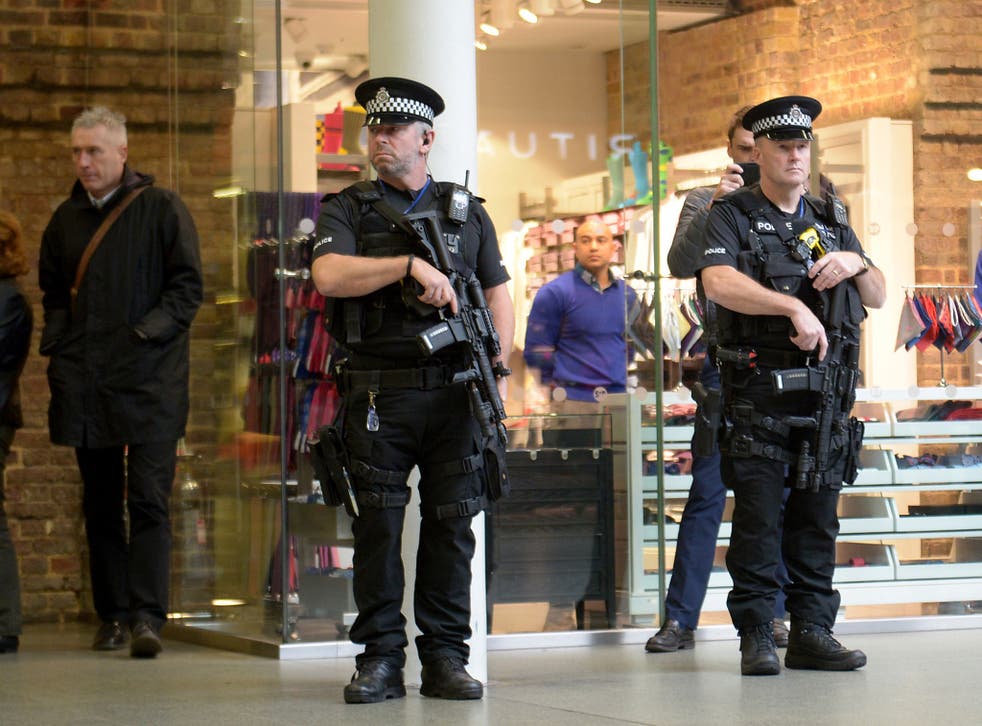 A Labour MP has apologised for the confusion over the Labour party's position on shoot-to-kill after Jeremy Corbyn backtracked on his opposition to the policy.
On Monday the Labour leader said he was "not happy with the shoot-to-kill policy," after being asked whether he would be prepared to order police or the military to kill attackers if there was a Paris-style terrorist attack in Britain.
But on Tuesday Mr Corbyn rowed back on the comments, making it clear that he would authorise police to kill terrorists if that was required to save civilian lives.
Appearing on live TV on Tuesday, Labour MP John Woodcock said: "I can only apologise to Sky viewers for the confusion over the last 24 hours but I'm glad that our leader Jeremy Corbyn has retracted, or at least clarified, his remarks of yesterday and said that he would support it too."
Mr Corbyn had faced a furious backlash from Labour MPs at a party meeting on Monday evening, with his leadership rival Yvette Cooper asking why he opposed the "long-standing legal framework" that allowed police officers to shoot-to-kill if there was an "imminent threat to life".
Some Labour MPs went further in attacking Mr Corbyn with one shadow minister even branding him a "f****** disgrace" for failing to justify his position.
Mr Corbyn clarified his position on shoot-to-kill in a statement to a meeting of Labour's ruling NEC.
"As we have seen in the recent past, there are clear dangers to us all in any kind of shoot-to-kill policy," he wrote.
"And we must ensure that terrorist attacks are not used to undermine the very freedoms and legal protections we are determined to defend.
"But of course I support the use of whatever proportionate and strictly necessary force is required to save life in response to attacks of the kind we saw in Paris."
Some Labour MPs said Mr Corbyn had initially expressed opposition to shoot-to-kill because he was still stuck in the mindset of the threat posed by the IRA and the controversy over the policy in the 1970s and 1980s.
Join our new commenting forum
Join thought-provoking conversations, follow other Independent readers and see their replies