Four Labour MPs sent suspect packages and threatening letters as police probe links to 'Punish a Muslim Day' hate mail
MPs warn of 'definite pattern' of Islamophobia as staffers taken to hospital as a precaution after handling suspicious post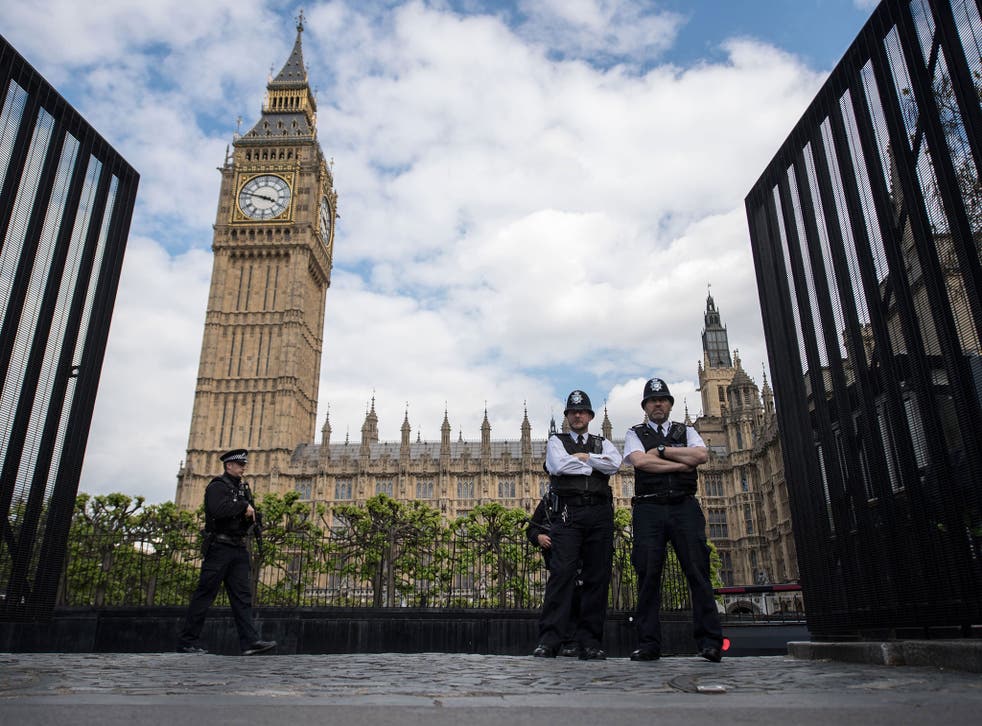 Four Muslim Labour MPs have received suspicious packages or threatening letters in the past few days, and police are probing suspected links to Islamophobic hate mail sent across the country.
A staff member for Ealing Central and Acton MP, Rupa Huq, was taken to hospital as a precaution after opening post containing an "irritant substance," while the parliamentary office of Manchester Gorton's MP, Afzhal Khan, was evacuated after he was sent a suspect package.
Two people were also taken to hospital as police assessed a package sent to the office of Mohammad Yasin, MP for Bedford and Kempston, on Monday.
His colleague Rushanara Ali, MP for Bethnal Green and Bow, said she opened a "threatening letter" on Monday calling for attacks on Muslims.
Speaking on the BBC's Today programme, Ms Ali said: "MPs are no strangers, and certainly ethnic minority and Muslim MPs, are no strangers to threats from extremist groups, but the level of far-right violent threats and far-right activity has become very worrying."
Ms Huq confirmed the same letter was delivered to her office on Tuesday morning doused in a liquid, which she said police had told her was "low-level noxious."
The letters, which encourage people to "punish a Muslim" on a day of nationwide violence, were already under investigation by several British police forces after being sent to addresses around the country in recent days.
Officers are investigating whether there is a link between the letters – which have been raised and condemned in Parliament - and the suspicious packages sent to the Labour MPs.
Ms Huq warned of "a definite pattern" of Islamophobia, adding it was "totally unacceptable for Muslim MPs to face this".
She said her staff had been given the all-clear but had endured a "scary experience".
"Clearly this is part of a pattern of Islamophobic behaviour with the 'Punish a Muslim Day' letters being sent to members of the public and to my fellow Muslim MPs," said Mr Khan. "I stand in solidarity with them against this vile abuse which has no place in our society."
The MP said the package delivered to his office was not opened by himself or his staff and was later found to pose no risk. He was not sent a racist letter.
Jeremy Corbyn, the Labour leader, said: "The disgusting hate-filled letters and packages sent to Muslim fellow citizens and colleagues in Parliament are utterly contemptible.
"Those that seek to divide us will find that our country is united in mutual respect, proud of our diversity and ready to protect our shared future.
"Today we stand together with those facing this vile Islamophobia, to show them support, care and solidarity."
UK news in pictures

Show all 50
A Parliamentary spokesman confirmed police were investigating "suspicious items of mail".
He added: "This is further to the two items investigated yesterday, both of which were found to be non-harmful. The police are investigating the content of the letters to identify any potential links."
Parliamentary authorities have now emailed all staff to be on the alert for suspicious items of mail.
The Metropolitan Police confirmed it was called to Parliament at 9.49am on Tuesday. A spokesman said specialist officers were sent to the scene and assessed a suspicious package.
He added: "A man has been taken to hospital as a precaution. A second package at the same location is also being assessed."
Register for free to continue reading
Registration is a free and easy way to support our truly independent journalism
By registering, you will also enjoy limited access to Premium articles, exclusive newsletters, commenting, and virtual events with our leading journalists
Already have an account? sign in