Labour Party conference: Ed Miliband pledges to increase minimum wage as Rachel Reeves says people on £60,000 'aren't rich'
Shadow Treasury ministers says only 'privileged few' on salaries of more than £150,000 would be expected to contribute more
Will Gant
,
James Legge
Saturday 21 September 2013 15:18 Comments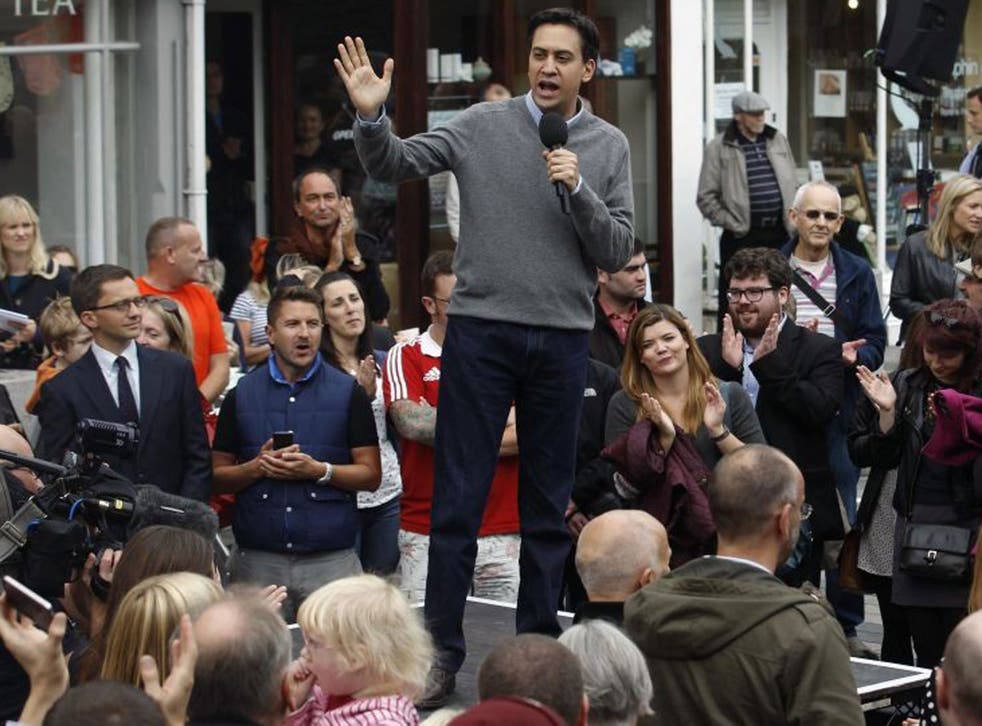 Ed Miliband has said Labour would increase the national minimum wage if they win the 2015 election.
Ahead of the party's conference in Brighton, the party leader accused David Cameron's coalition government of only standing up for the "privileged few".
He also confirmed his promise to abolish the so-called "bedroom tax".
Meanwhile, a senior party figure has said people earning as much as £60,000 a year are not "rich" and would not be taxed more under a Labour government.
Shadow Treasury minister Rachel Reeves said only the "privileged few", on salaries of more than £150,000, would be expected to contribute more to the exchequer.
She was quoted by the Daily Telegraph as saying Labour had no "plans or desire to increase taxes amongst people in that band of income".
"I think the focus should be on those privileged few right at the top, and that's not people earning £50,000 or £60,000 a year," she told the newspaper.
She also said Labour would seek to accelerate increases in the minimum wage.
Her remarks are a clear attempt to attract middle-class voters who flocked to the party under Tony Blair's leadership but whose support has since dwindled.
Labour's annual party conference is taking place in Brighton this week.
"If you're a single-earner family in London or the South East on £50,000 or £60,000, you don't feel particularly rich," said Ms Reeves.
"You'd be equally aggrieved that people earning between £150,000 and £1 million are getting a tax cut at the same time your taxes are going up."
She added that Labour had "shown whose side we are on" by demanding the reinstatement of a 50p top rate of income tax, which was cut to 45p by the coalition government.
Register for free to continue reading
Registration is a free and easy way to support our truly independent journalism
By registering, you will also enjoy limited access to Premium articles, exclusive newsletters, commenting, and virtual events with our leading journalists
Already have an account? sign in
Join our new commenting forum
Join thought-provoking conversations, follow other Independent readers and see their replies