Labour Party Conference: Labour 'will build 200,000 homes a year by 2020,' says Ed Miliband
Miliband to target housing shortage and  energy companies in conference speech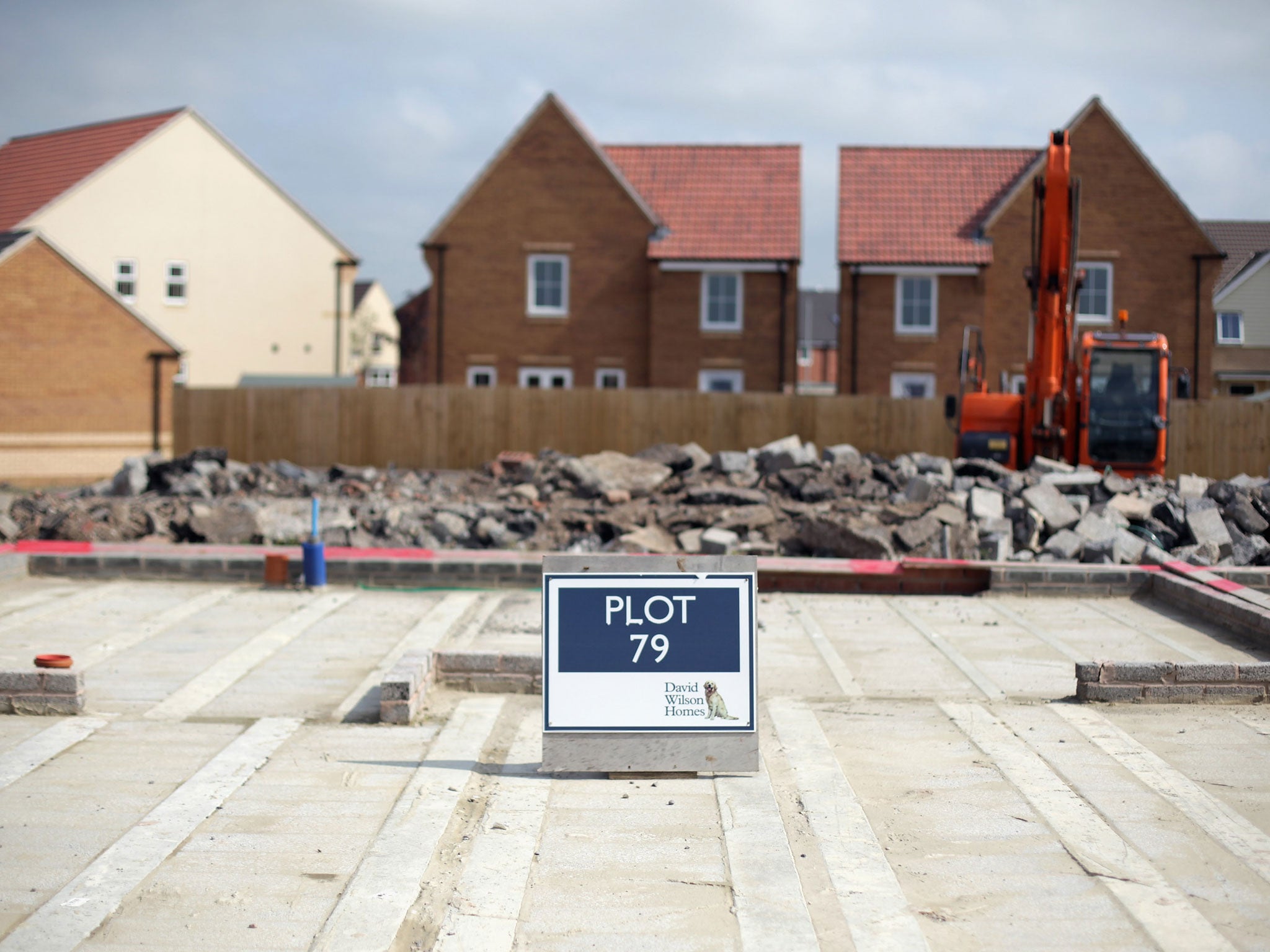 Ed Miliband will today promise to relieve Britain's housing crisis by more than doubling the number of new homes being built to 200,000 a year, if Labour regains power.
In his speech to his party's conference in Brighton, he will unveil an ambitious "road map" to tackle the housing shortage that will include another generation of new towns and garden cities. A Rebuilding Britain Commission, headed by Sir Michael Lyons, the former BBC Trust chairman, will draw up plans to raise the number of new homes being built each year from 87,000 to 200,000 by 2020. The pledge will be a flagship measure in Labour's manifesto at the 2015 election.
Towns would be given "a right to grow" over their boundaries even when house building is opposed by neighbouring local authorities responsible for planning decisions. Decisions would be fast-tracked to prevent disputes between councils causing delays.
Developers who sit on "land banks" would be hit by a "use it or lose it" law. Councils could impose escalating fees to give them an incentive to build on sites with planning permission, backed up by new compulsory purchase powers if they still hoard the land.
The commission will start to identify sites for new towns and garden cities in coming months so the blueprint could be implemented on day one of a Labour government. Controversially, planning decisions on their location would be taken by ministers, allowing them to over-ride local objections. The sweeping proposals are bound to put Labour at odds with countryside campaigners, who will fear that the green belt would be put at risk.
In his speech, Mr Miliband is also expected to announce measures to rein in energy companies, ease the transition from school to work and ensure the UK becomes a "world-leading green economy".
He will claim that Labour is now the "party of small business" as he promises a tax cut for small firms financed by higher taxes on big companies. He will reposition his party as on the side of "the many, not the few" for businesses as well as individuals, as he draws a clear dividing line with the Conservatives. An incoming Labour government in 2015 would halt a cut in corporation tax, from 21 to 20 per cent, already announced for that year by George Osborne, which is due to benefit about 80,000 large companies by more than £1bn over two years.
Instead, Labour would spend the money on a two-year freeze in business rates for 1.5 million small business premises such as shops, pubs, workshops and hi-tech firms. They would save an average of £450 over two years, with some left £2,000 better off.
Labour sources said the switch was a "big marker" about the party's attitude towards business. Ed Miliband will say: "Most of the jobs of the future are going to be created in a large number of small businesses, not a small number of large businesses. And most of the new jobs that British people will be doing in 15 years' time will be in new companies. That's why we have to support our small businesses, the vibrant, dynamic businesses that will create wealth in Britain.
"For too long in this country, we've supported some businesses and not others. Since this Government came to power, it has cut corporation tax on large businesses by £6bn. At the same time, taxes have gone up for small businesses."
The "Robin Hood" move will also govern Labour's approach to individuals, as Mr Miliband champions "the many" while claiming that David Cameron looks after the interests of "the few". He will say: "They used to say 'a rising tide lifts all boats'. Now the rising tide just seems to lift the yachts."
He will accuse Mr Cameron of embarking on a "race to the bottom", driving down wages and leaving working people the losers after the longest fall in living standards since 1870.
Echoing the Republican Ronald Reagan, who in 1980 urged Americans to ask whether they were better off than they were four years ago when he defeated the incumbent Jimmy Carter for the presidency, Mr Miliband will say: "At the general election in 2015, you should ask yourself: am I better off now than I was five years ago? You've made the sacrifices. But you've not got the rewards. You were the first one into the recession, but you are the last one out."
Join our commenting forum
Join thought-provoking conversations, follow other Independent readers and see their replies