Labour open up eight-point lead over Conservatives in latest opinion poll
Survation puts Jeremy Corbyn's party on 45 per cent, with Theresa May's Conservatives trailing on 37 per cent and the Lib Dems on six per cent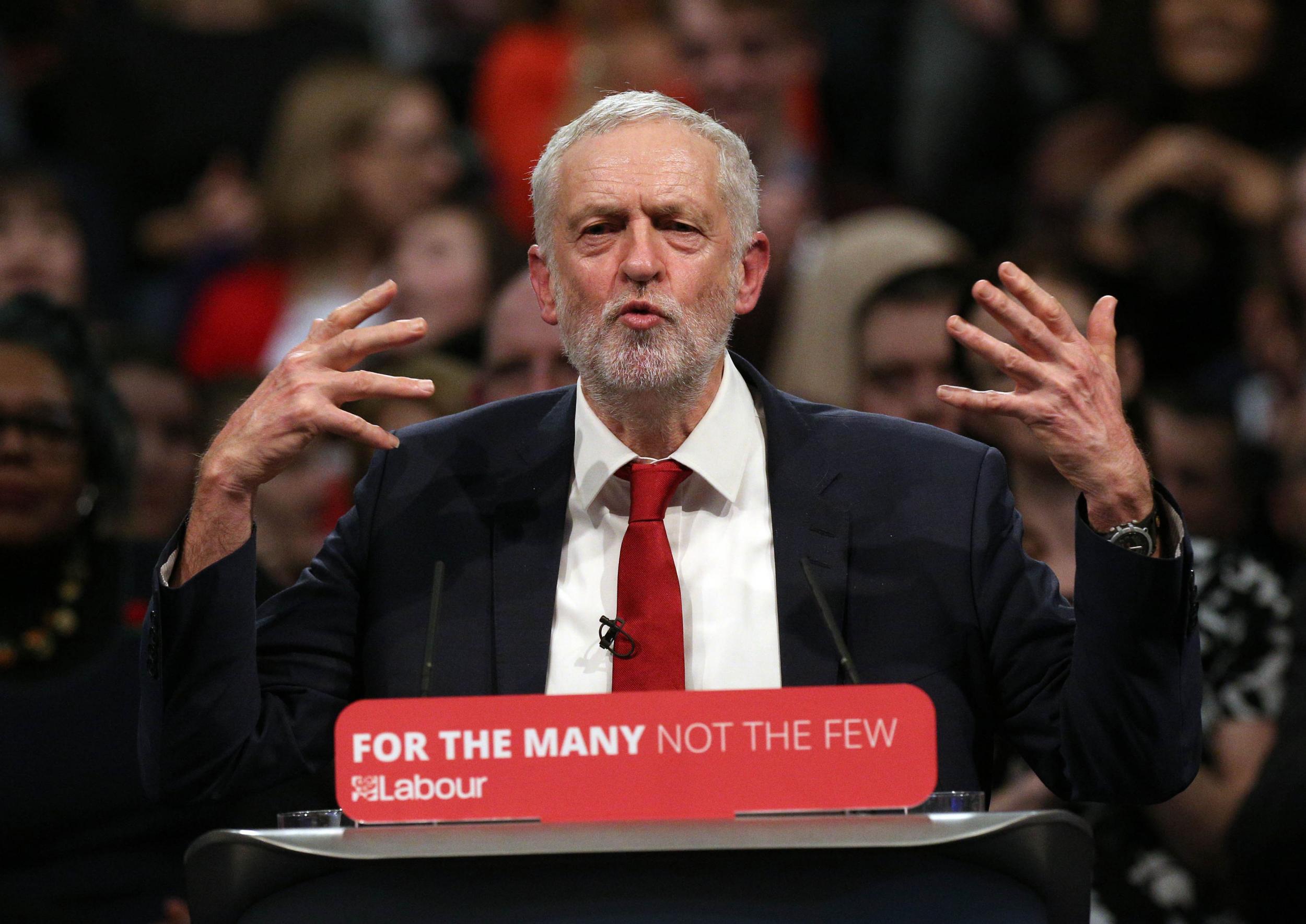 Jeremy Corbyn's Labour party has extended its lead over the Conservatives to eight points, according to a new poll that will provide grim reading for the Prime Minister.
The poll by Survation puts Labour on 45 per cent, with Theresa May's Conservatives trailing behind on 37 per cent, and the Liberal Democrats under Vince Cable on six per cent.
An eight point lead, the polling company added, would likely put Labour into overall majority territory if such vote share totals were reflected at the ballot box.
The findings will be greeted with dismay in Downing Street, who until recently have been reassured by polling showing the party on a level pegging with Labour in recent weeks despite high-profile Cabinet resignations and the deadlocked Brexit negotiations with Brussels.
Welcoming a poll two weeks ago, which placed the Conservatives four points ahead of Labour, Gavin Barwell, the Prime Minister's chief of staff, said: "When you are still at your desk 17 hours after you arrived at work, this is the kind of news you want to see."
It is an extraordinary turnaround since Ms May was polling with a 20-point lead before calling the general election – experiencing some of the greatest poll leads since the 1980s.
The findings, published in the Mail on Sunday, came as Bertie Ahern, the former Irish Prime Minister, said the Labour leader was "beginning to look like he may be the next Prime Minister" and that Ms May was "out of her depth".
Speaking in Dublin, Mr Ahern said: "They [the Tories] have a weak Prime Minister who is only there because the other headbangers who were on the Brexit side were fighting each other at the time. She came up the middle."
It also comes after a separate poll for the London Evening Standard last week found that Ms May's leadership ratings had hit their lowest ever level under researchers Ipsos Mori. According to the survey, 32 per cent were satisfied with the Prime Minister's performance while 49 per cent were dissatisfied.
For Jeremy Corbyn, the poll added, around 42 per cent were satisfied while 49 per cent were dissatisfied – up four points from the previous.
Survation interviewed 1,003 UK adults online between 30th November – 1st December 2017. Survation is a member of the British Polling Council and abides by its rules.
Join our commenting forum
Join thought-provoking conversations, follow other Independent readers and see their replies