Labour slashes Tory lead to just five points in latest poll taken this week
Party continues to make gains after cutting Conservative lead to single figures last week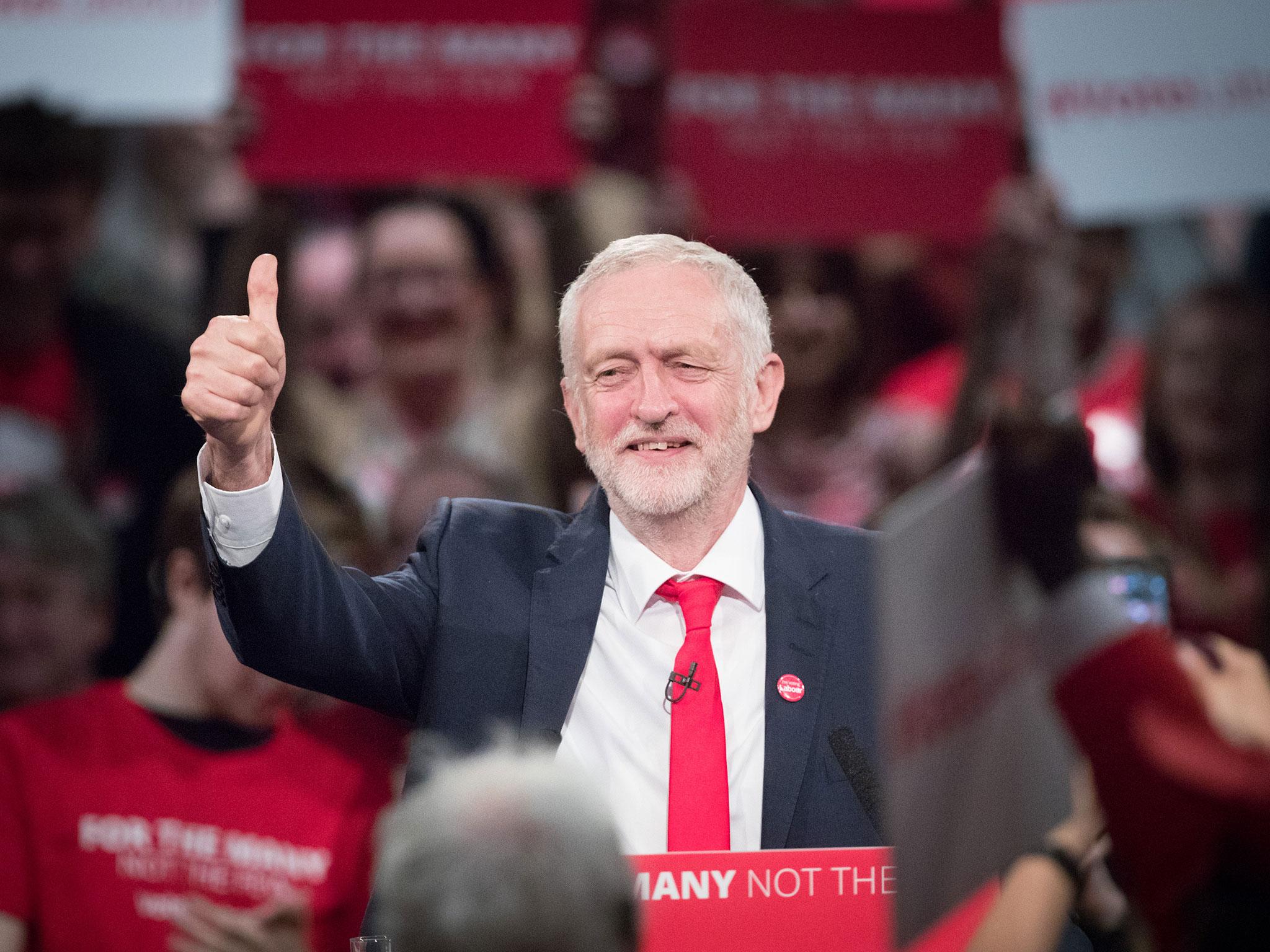 Labour has slashed the Conservatives' lead in the polls to just five points, the latest YouGov/Times results show.
The party has made consistent gains in recent weeks as leader Jeremy Corbyn claimed his message was finally getting through to voters.
The results show a four point change since last week when the Tories were leading by nine percentage points - the first time Labour had narrowed the gap to single figures since Theresa May called the snap election on 18 April.
General Election polls and projections: May 26
The latest poll comes after the Prime Minister made an unprecedented U-turn over her "dementia tax" plans, just four days after making them the centrepiece of her election manifesto.
A separate poll, conducted after the Tory manifesto launch, found 28 per cent of voters said they were less likely to vote Conservative because of the social care package.
UK General Election 2017
Show all 47
It comes as Mr Corbyn prepares to take the hugely controversial step of blaming Britain's foreign wars for terror attacks such as the Manchester suicide bombing.
The Labour leader will claim a link between "wars our government has supported or fought in other countries and terrorism here at home", as he relaunches his party's election campaign on Friday after the three-day pause.
Mr Corbyn will stress his assessment is shared by the intelligence and security services and "in no way reduces the guilt of those who attack our children".
The Independent understands Mr Corbyn wishes to draw attention to his March 2011 vote against the Libya bombing – when he was one of just 13 MPs to oppose David Cameron.
The Manchester-born suicide bomber Salman Abedi was born to Libyan parents.
Theresa May will chair a counter-terrorism meeting with G7 leaders in Sicily on Friday.
She is expected to tell leaders tech companies have not done enough to remove harmful online content.
Join our commenting forum
Join thought-provoking conversations, follow other Independent readers and see their replies