Labour reshuffle: How Jeremy Corbyn and his team took their eye off the ball
It was, by the standard of most reshuffles, a modest recalibration of personnel rather than a 'night of the long knives'
Nigel Morris
,
Oliver Wright
Wednesday 06 January 2016 22:08 Comments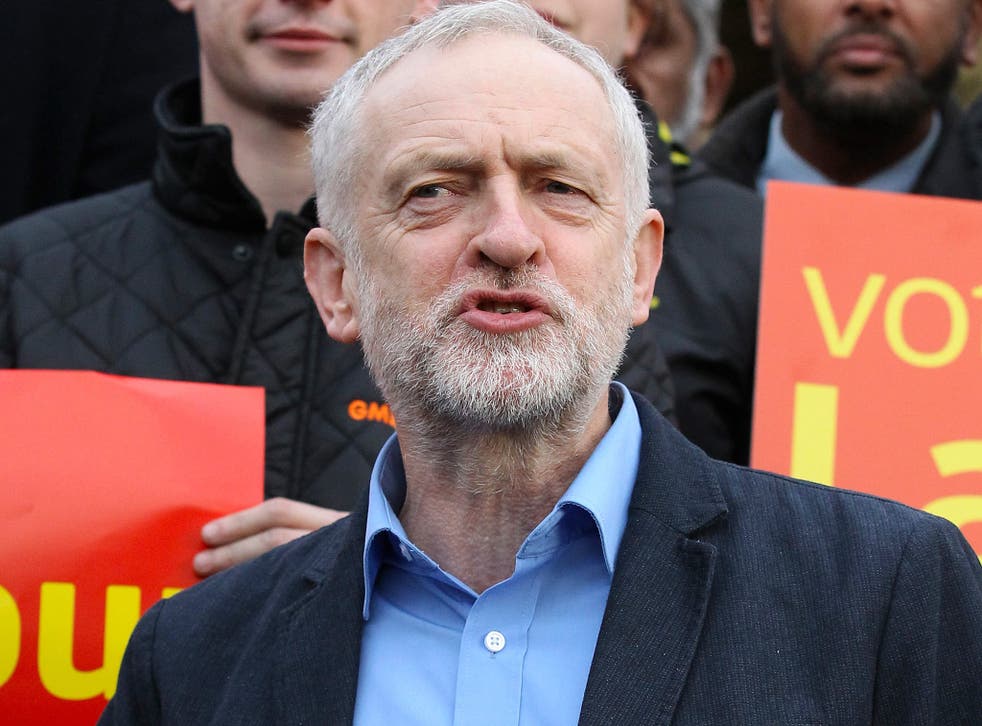 It was almost one in the morning when the longest political reshuffle in living memory was completed – 35 hours after Jeremy Corbyn began contemplating how best to increase his authority over his Shadow Cabinet. Before Christmas his allies had made clear that the Labour leader, emboldened by the party's surprisingly decisive victory in the Oldham West by-election, was preparing to be ruthless in wielding his axe against colleagues suspected of disloyalty and not sharing his "direction of travel".
His shadow Foreign Secretary Hilary Benn would be out, they suggested, along with Maria Eagle from Defence and other Blairites who hadn't accepted that Labour "had changed".
In the end though, Corbyn's much-anticipated shake-up resulted in just one shadow cabinet member being fired, another moving to a less sensitive role and the dismissal of a second prominent frontbencher.
It was, by the standard of most reshuffles, a modest recalibration of personnel rather than a "night of the long knives".
In fact more shadow ministers resigned after the shake-up had been completed than were got rid of by the leader himself. The question is: what took him so long?
The Independent understands that the whole process became bogged down in agonised deliberations over the fate of Benn, who humiliated Corbyn last month with an impassioned Commons speech in favour of bombing Isis targets in Syria, and his Blairite deputy, Pat McFadden.
In a series of meetings, some of the Labour leader's advisers – led by Seumas Milne, his communications chief – led concerted attempts to persuade Corbyn to rid himself of his troublesome shadow Foreign Secretary.
But the team was split, with other influential advisers including Simon Fletcher, his chief of staff, and John McDonnell, the shadow Chancellor, urging restraint. They warned that sacking Benn would prompt a wave of resignations by shadow cabinet sympathisers.
One shadow minister claimed that Benn had only succeeded in securing his future late on Tuesday night. "It was a stand-off. The people gunning for him ran out of time," he said. "There was a bloody big battle."
Early today, the leadership team briefed that Benn had agreed to toe his party leader's line when speaking from the front bench.
The interpretation of any deal – and even its existence – remains in dispute, with McDonnell saying that Benn would "work more closely with Jeremy in the future", but the shadow Foreign Secretary insisted he had not been "muzzled" and had agreed no conditions. It was a gruelling experience for Benn, who was called in to the leader's office on Monday afternoon and late on Tuesday night, with long sessions in the Commons chamber in between.
He evaded the tired pack of broadcasters camped in a stairwell by the Labour leader's office by slipping in through a back door.
By this time, a crucial sticking-point arose over the replacement for McFadden as shadow Europe minister, with Benn arguing strongly that the post should be filled by an enthusiastic Europhile. In the end they settled on the Durham North West MP, Pat Glass, who is the co-chair of pro-EU group Labour Yes.
Corbyn's team dismissed accusations that the reshuffle was a damp squib, arguing that the replacement of the pro-Trident Maria Eagle as shadow Defence Secretary with the committed unilateralist Emily Thornberry was highly significant. They also claimed that the sacking of McFadden and shadow Culture Secretary Michael Dugher removed two of the Labour leader's most voluble public critics from the front bench. One aide said they were "dismissed for active disloyalty".
One shadow minister who survived the reshuffle insisted: "It's really tough but we're manning the barricades. I don't know how it's going to end, but we're not going anywhere willingly." Another Corbyn critic argued that the leader had succeeded in tilting the political balance of the Shadow Cabinet in his direction, but had bungled the handling of the operation.
"Plans for the reshuffle were aggressively briefed and they failed to kill off all the speculation over Christmas. He could have just quietly got on with it when MPs came back. Instead it is being regarded as a shambles and a farce."
Others joked that slow pace of the Labour leader's deliberations could mean that Sir John Chilcot – who began his inquiry into the Iraq war more than six years ago – might report before Corbyn.
Stephen Doughty resignation on Daily Politics
The chaotic handling of the reshuffle was highlighted when Dugher announced his dismissal on Tuesday morning. With the backing of statements of support from shadow cabinet sympathisers, he embarked on a round of interviews to air his grievances.
There was silence from the Corbyn team throughout the day, leaving the field clear for his internal critics to set the news agenda for 24 hours and generating headlines about the chaos of the reshuffle.
His supporters insist he will not be driven by media deadlines and accuse the media of an obsession with personality politics at the expense of weightier issues. But is hard to see how Corbyn's new year reshuffle has won over many of the uncommitted voters he needs to return to Labour.
Register for free to continue reading
Registration is a free and easy way to support our truly independent journalism
By registering, you will also enjoy limited access to Premium articles, exclusive newsletters, commenting, and virtual events with our leading journalists
Already have an account? sign in
Join our new commenting forum
Join thought-provoking conversations, follow other Independent readers and see their replies